Purchase Managed Services
Purchase Managed Services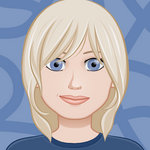 Updated by Christy Cook
Need some additional support? We're here to help. Whether you don't have the time or just want help creating that marketing vision you have, we're here for you.
Just navigate to Help & Support > Purchase Managed Services.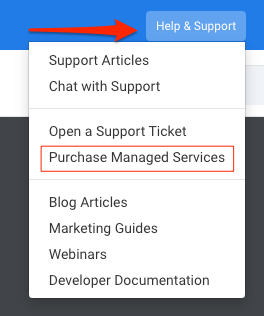 You'll be taken to our Additional Services option in your Account Settings. You can purchase dedicated support or even types of content development and campaign build-outs.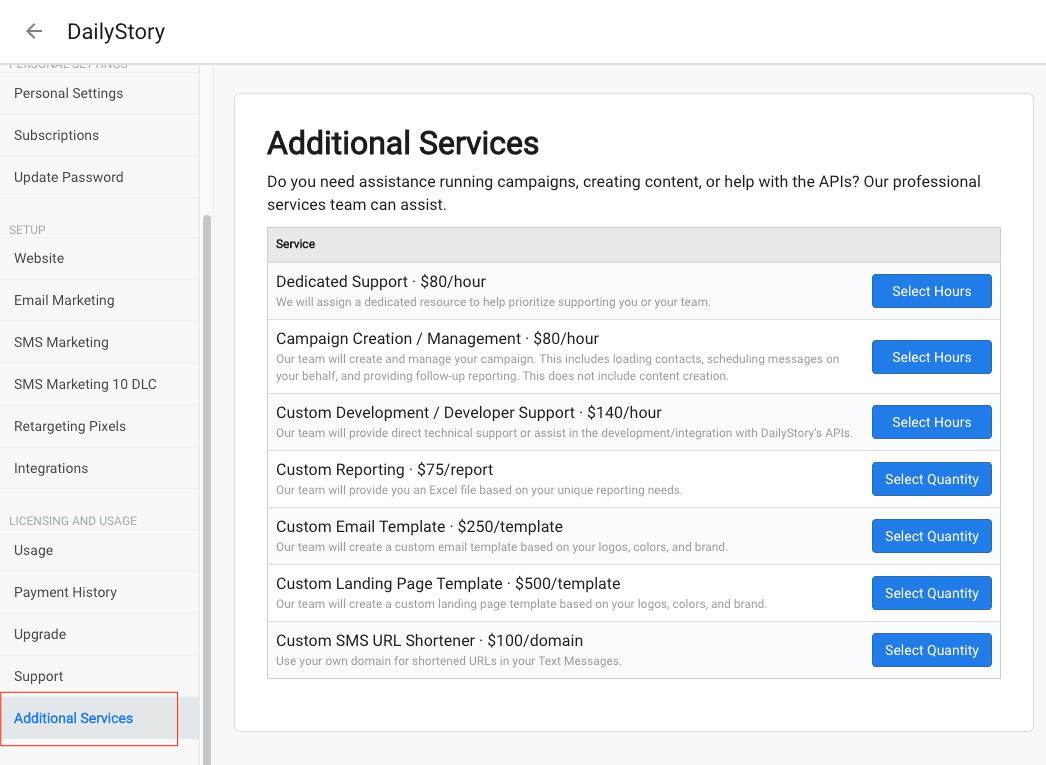 Just click on the service you'd like to purchase and a popup will appear where you can select the number of hours or products you'd like to purchase. Our team will receive immediate notification and reach out to you soon to start!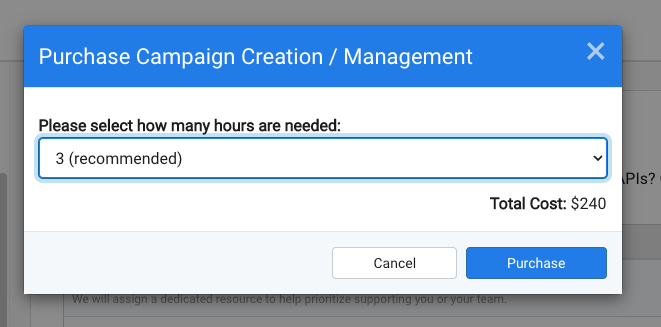 Not sure what type of support you need? Just start a live chat with us and we can help you decide.