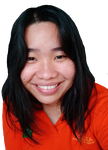 Updated by Richale Cabauatan
When a campaign is paused, the campaign's automations are disabled, new leads aren't added to the campaign, and campaign assets - such as emails - cannot be scheduled.
To pause a campaign, edit a campaign and toggle the paused button. To unpause a campaign, navigate to Campaigns > Paused Campaigns view and click the Activate Campaign button.
Warning: When you Pause a campaign all the campaign's assets are paused as well.