Grant Permissions in the Role
Grant Permissions in the Role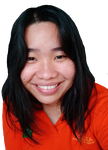 Updated by Richale Cabauatan
The main purpose of roles is to grant groups of users permissions to features within DailyStory. Roles can also be used to restrict features from users.
For more information about permissions, please see Understanding Permissions in DailyStory.
To grant permissions, check the permission you want users in this role to have. To restrict permissions, uncheck the permissions the user should not have.
For example, to grant users of a role the permission to create and edit Campaigns, grant the CampaignCanManage permission.
Conversely, if you don't want certain users to have the ability to edit Campaigns add them to the role, but do not check CampaignCanManage.