Install DailyStory Beacon in SquareSpace
Install DailyStory Beacon in SquareSpace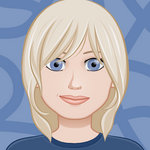 Updated by Christy Cook
Squarespace is a SaaS-based content management system-integrated website builder, blogging platform, hosting service and domain name registrar. The system allows individuals and businesses to create and maintain websites and blogs.
Adding the DailyStory tracking code to SquareSpace is very simple.
Sign into your SquareSpace Account
Navigate to Settings > Advanced > Code Injection
Get Your DailyStory Beacon
Go to the  Beacon page, where you can find your DailyStory Beacon.
Update SquareSpace Header
Paste the DailyStory beacon into the Header area of SquareSpace, and click Save.
That's it. DailyStory will start receiving page-view information from SquareSpace.