Updated by Rob Howard
Use Asset Preferences to set preferences such as default colors and custom logos used on the email unsubscribe page. You can find Asset Preferences at Admin > Asset Preferences.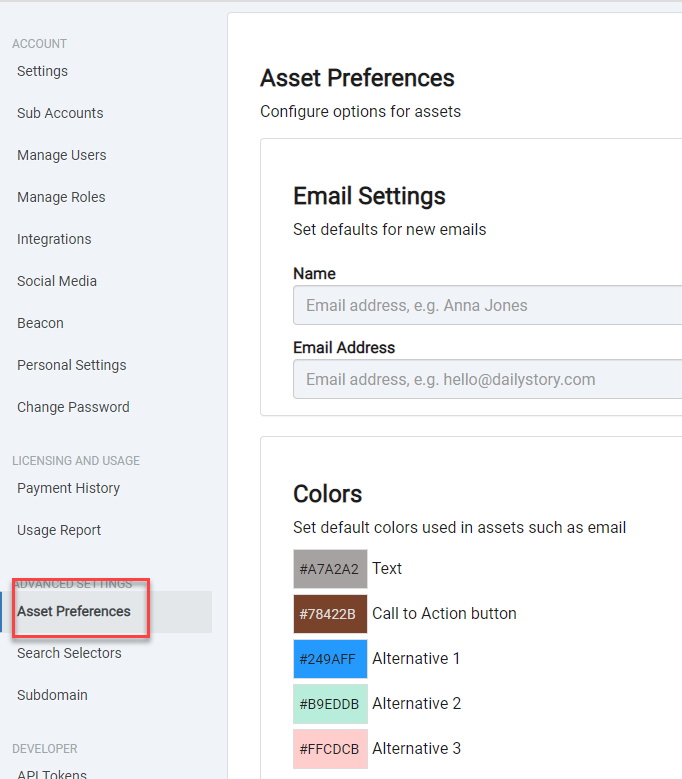 Email Settings
Use Email Settings to specify the default name and email address used when a new email is created.
The email address specified here only pre-fills the details when creating a new email. It can be changed when editing the email.
Colors
Set frequently used colors by either clicking and selecting a color or entering the HEX color code.
These color options are then shown on the color pickers as your default colors in the different asset designers, such as emails and landing pages.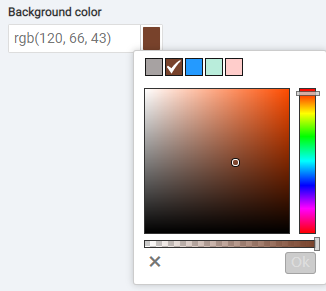 Email Unsubscribe
By default DailyStory will use your application logo on the email unsubscribe and preferences page. This is the page email recipients are sent to if they click the unsubscribe or preferences link in an email: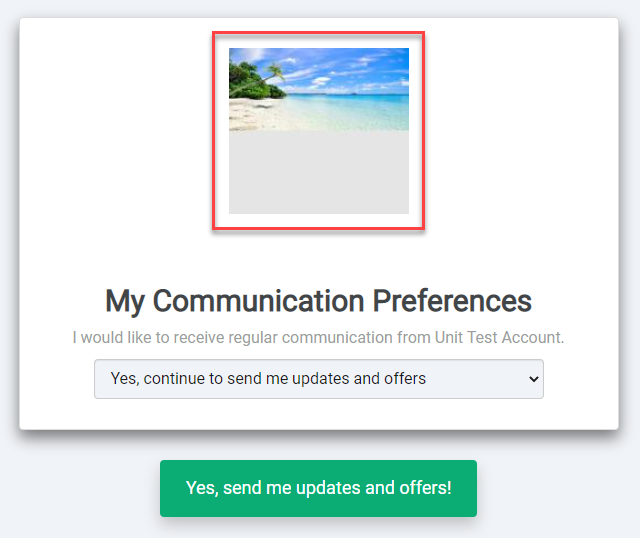 If you would like to instead use a custom logo, this can be provided here.

An easy option here is to upload the image to the DailyStory
File Manager
and copy the URL.
Allow MMS text messages
By default DailyStory support MMS text messages. These are text messages containing an image. Support for MMS text message can be disabled by toggling the Allow MMS text messages support to off.

When disabled MMS message cannot be created and an error message is shown: