Editing and arranging custom contact fields
Editing and arranging custom contact fields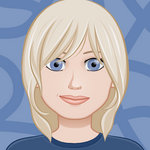 Updated by Christy Cook
Editing custom fields
To edit custom fields, select Contacts > Manage Fields from the main navigation bar.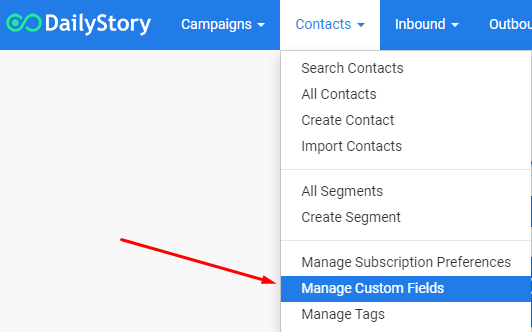 From the Customer Contact Fields list, click on the name of the field to edit its properties.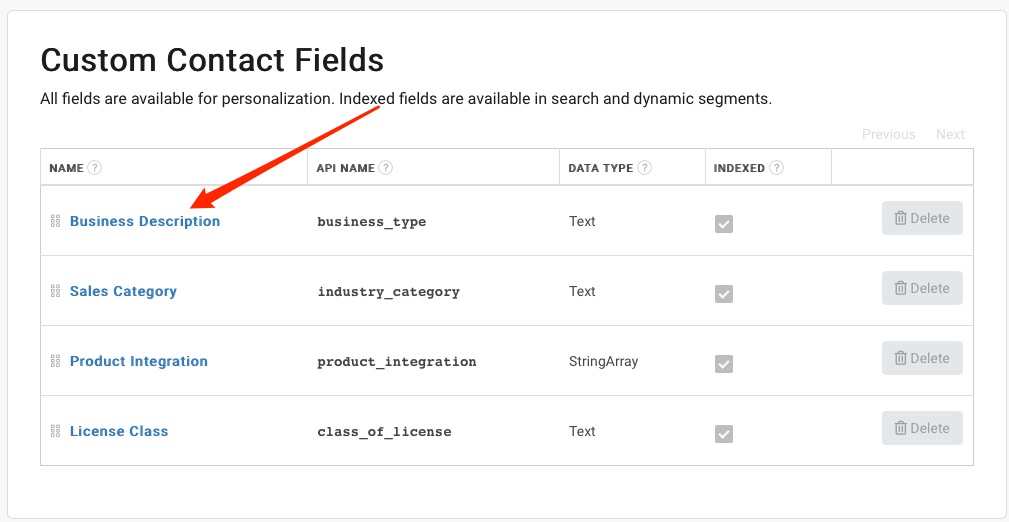 You can change the field name, add or remove items from the Pick list, or update whether or not the field is included in exports.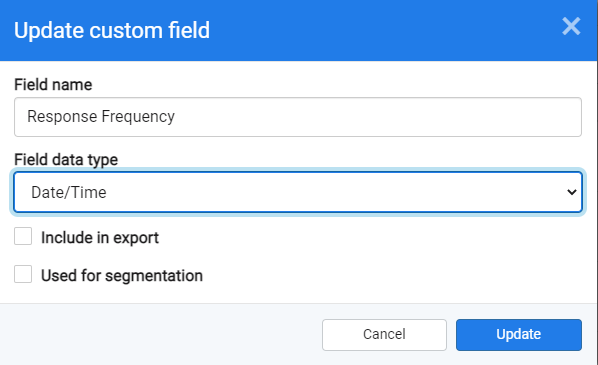 Note: The only time you can set the field to be Indexed (searchable) is when it's created.
Arranging custom fields
Select the grid icon next to the field name to drag and place the custom fields in the order you want. This will also control the order on the contact record and in the contact search.