Access to Marketing Guides
Access to Marketing Guides
Updated by Rob Howard
The DailyStory team routinely publishes marketing guides on a variety of digital marketing topics. These guides are available on our website, but require filling out a form to download them.
Customers (free or paid) of DailyStory have access to all the guides without requiring a form filled out.
Download Marketing Guides
To access the marketing guides, navigate to Account Settings > Support > Marketing Guides: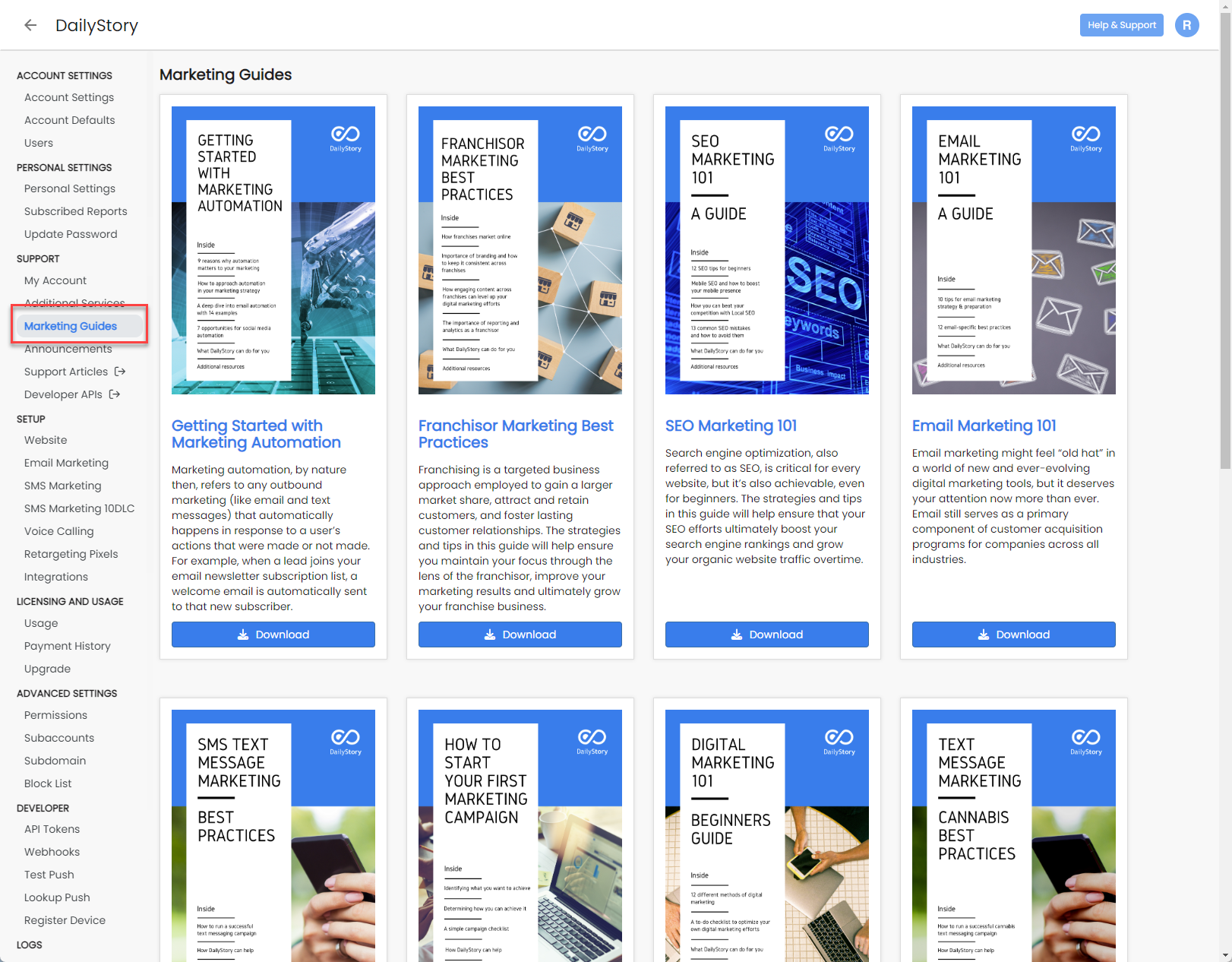 From here, you can click "Download" to downloading the marketing guide.