Updated by Rob Howard
DailyStory provides a preview page where you can see what your web push optin message will look like: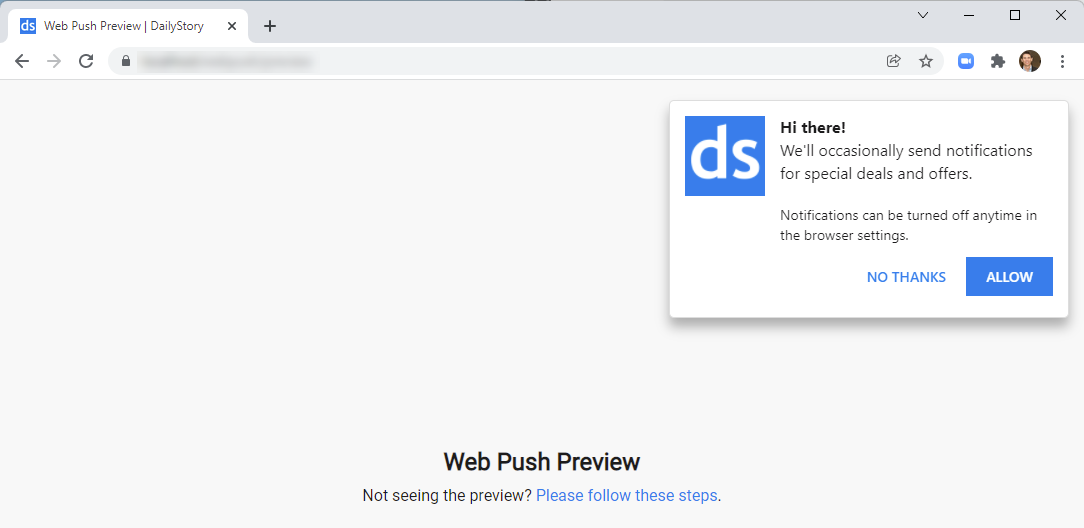 If you do not see the optin popup when viewing the preview page you need to reset your web push notification permissions.
Reset Web Push Notification Permissions
Web Push notifications requires the recipient to grant access to receive notifications. If you accidentally denied the permission, it needs to be reset.
Google Chrome
Click the padlock icon next to the URL in Chrome, click the "Reset permission" button, and then refresh the browser: