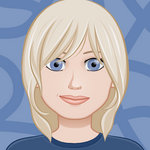 Updated by Christy Cook
Calendly is an app for scheduling appointments, meetings, and events.
How to integrate Calendly and DailyStory
Calendly integration with DailyStory requires you to authorize DailyStory to access your Calendly data.
You must have a commercial Calendly account in order to utilize the integration.
Sign in to DailyStory and navigate to Account Settings > Integrations > Utility.
Click on Calendly title or click the gear icon and select "configure":

You will be redirected to Calendly to authorize the integration.
Once authorize you'll be directed back to your DailyStory account.
That's it, the DailyStory integration with Calendly is ready. You can now configure Automation triggers to run automations when people schedule or cancel appointments.