Create or Edit a Web Form
Create or Edit a Web Form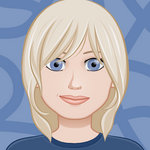 Updated by Christy Cook
To create or edit a Web Form navigate to Inbound > Web Forms.
Here you will find a list of all the Web Forms.

To edit a Web Form, click it. To create a new Web Form, click the hamburger menu and select + Create.
Create a Web Form
The Create Web Form screen enables you to set some basic information about the form:
Name - the name of the form
Description - an internal description of the form
When form is submitted - what happens after the form is submitted. Either redirect to a URL or display message
How is this form used - a web form is used most commonly on a website where visitors can submit their information. However, if the form is used on a shared device, such an iPad or laptop at a tradeshow or at your store, you should select "On a shared device such as an iPad".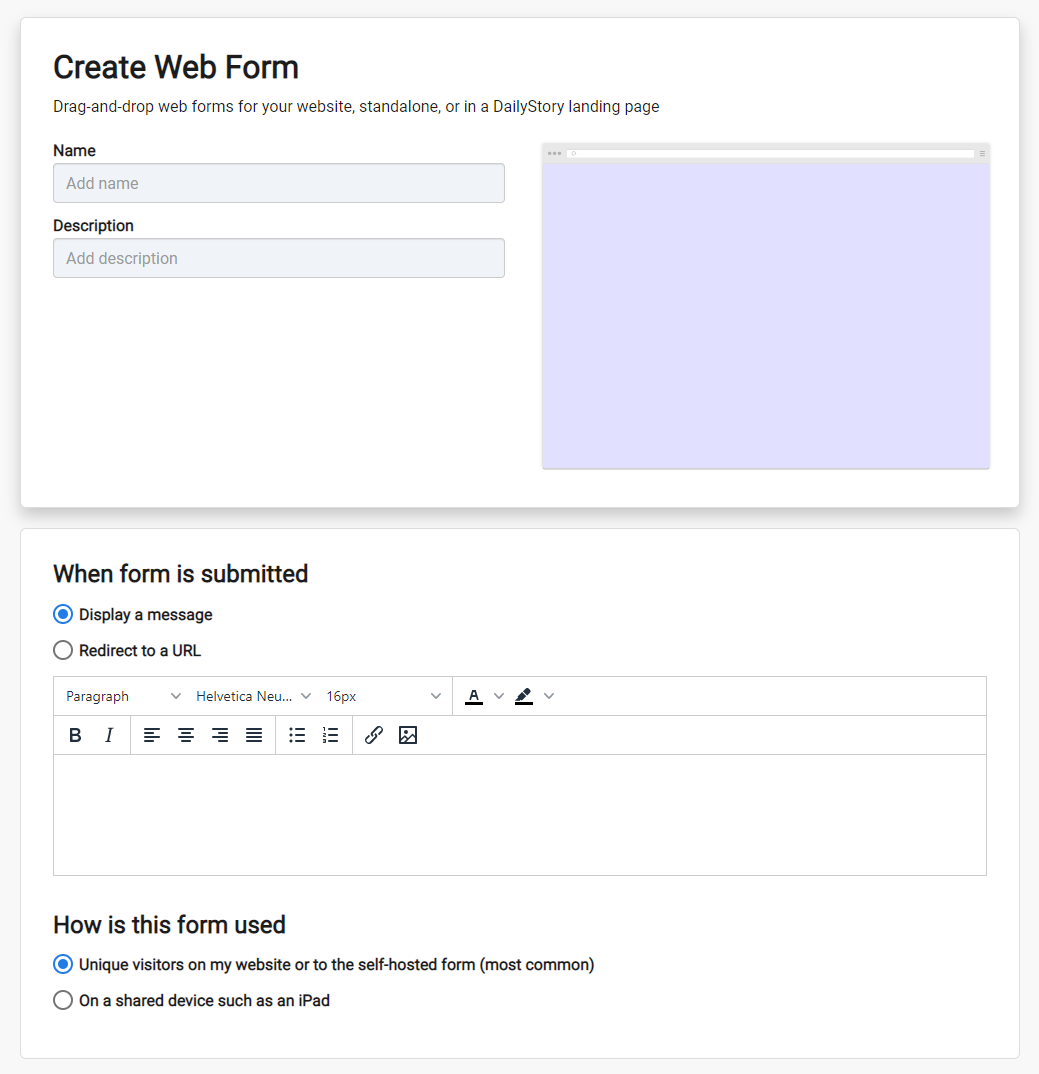 Important: Change the form type to "On a shared device" if multiple people use the same device to enter information into the form, such as an iPad at a trade show.
When "How is this form used" is set to unique visitors, DailyStory will attempt to associate any submitted form data with an existing record in DailyStory.
Next, click Save. The form will save a several new options will be made available:
The form now has an assigned URL, a design button, and several advanced settings options:
URL - a unique URL with a pre-built landing page for your form.
Form ID - the unique ID of your web form. Used when embedding the form with the DailyStory APIs or through the WordPress plugin.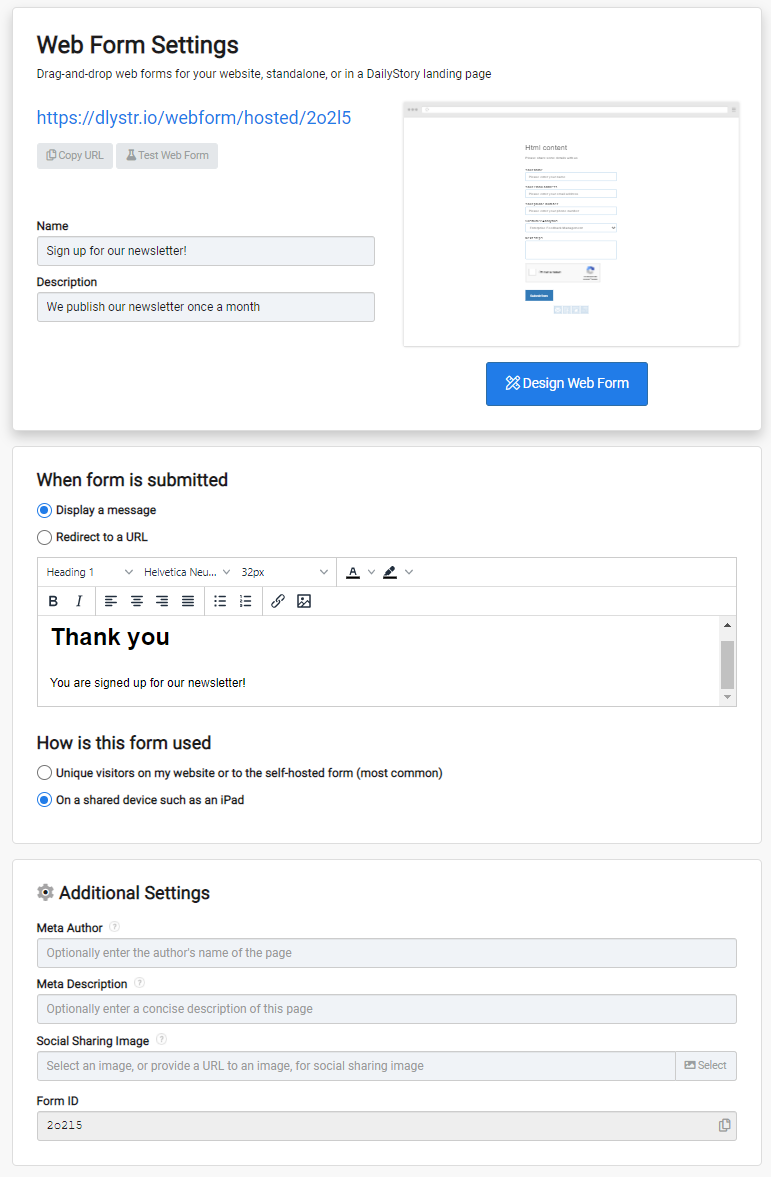 At this point the form is saved, but has no form fields. To add form fields, click the Design Web Form button.