Create or Edit a Web Form
Create or Edit a Web Form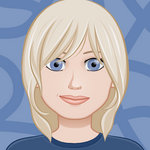 Updated by Christy Cook
To create or edit a Web Form navigate to Acquisition > Web Forms.
Here you will find a list of all the Web Forms.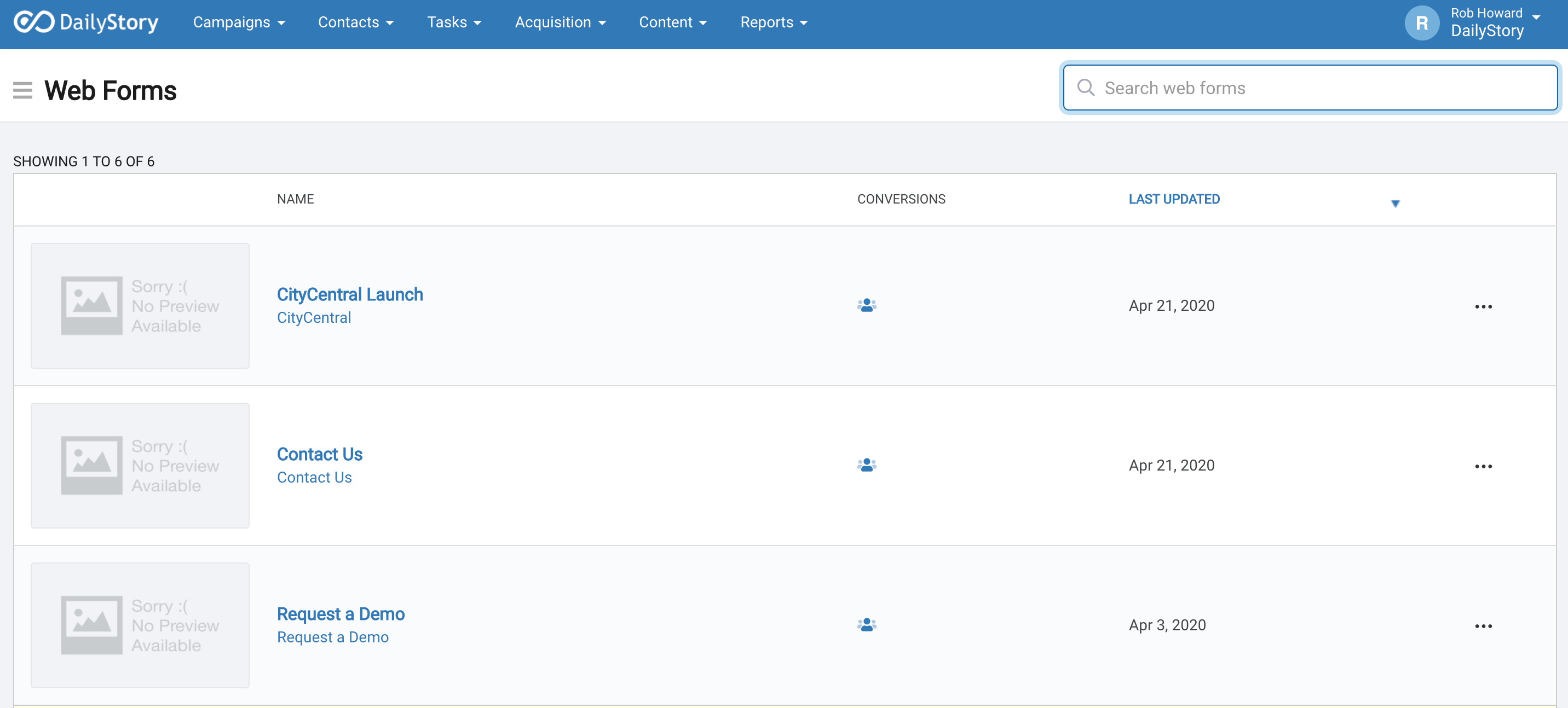 To edit a Web Form, click it. To create a new Web Form, click the hamburger menu and select + Create.
Create a Web Form
The Create Web Form screen enables you to set some basic information about the form:
Name - the name of the form
Description - an internal description of the form
When submitted - what happens after the form is submitted. Either redirect to a URL or display an HTML message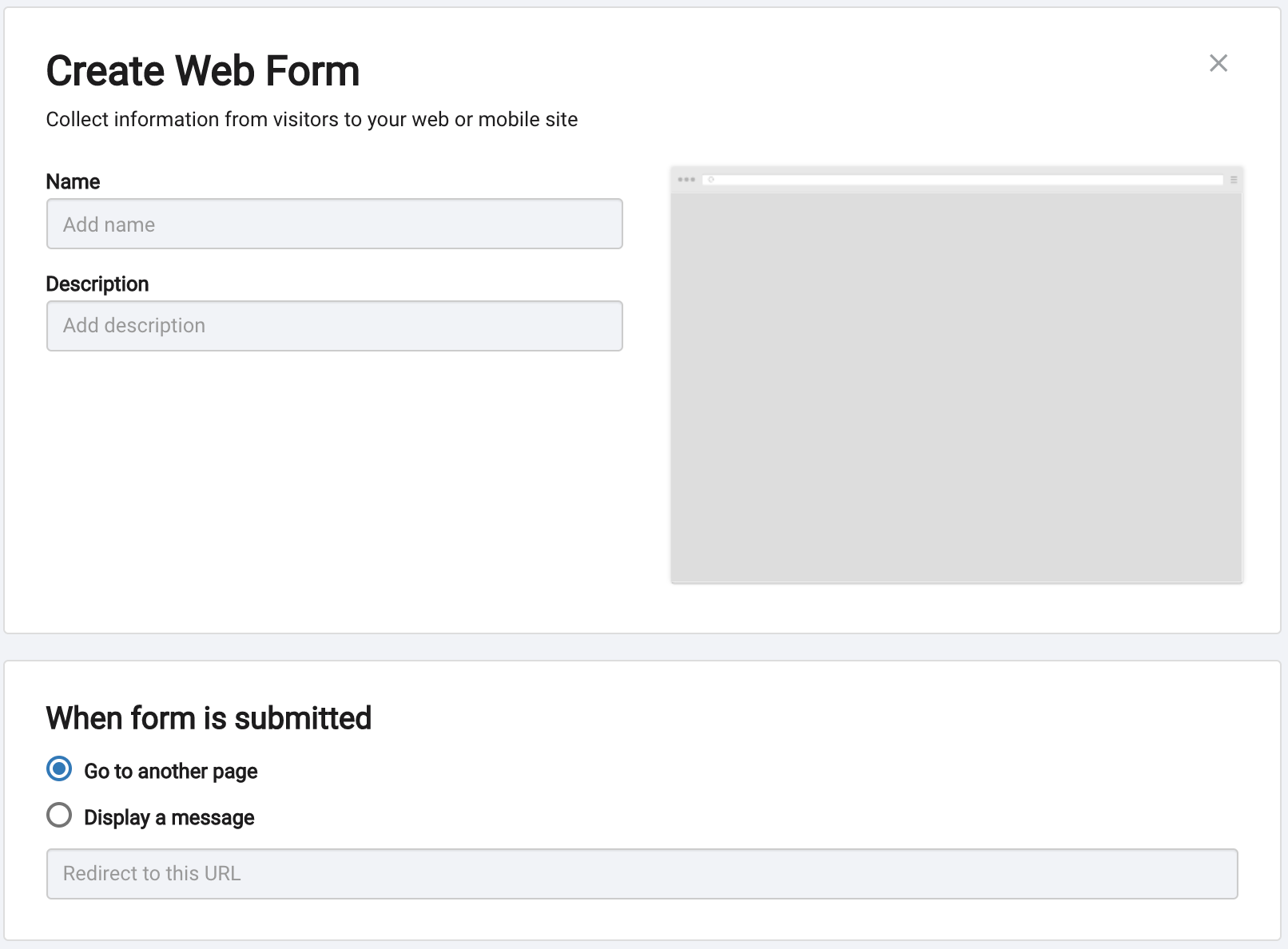 Next, click Save. The form will save a several new options will be made available: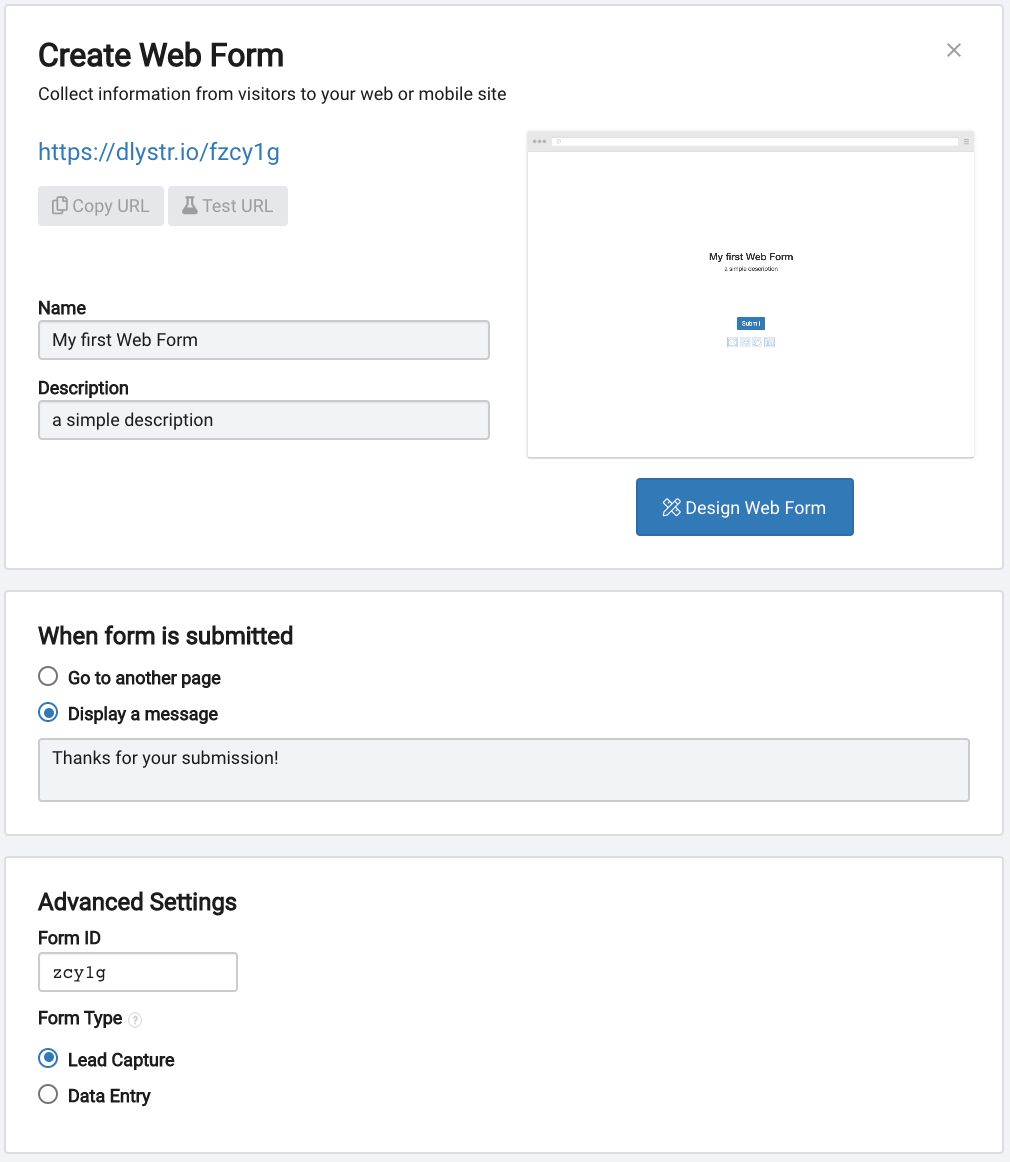 The form now has an assigned URL, a design button, and several advanced settings options.
URL - a unique URL with a pre-built landing page for your form.
Form ID - the unique ID of your web form. Used when embedding the form.
Form Type - Lead Capture or Data Entry.
Change the form type to Data Entry if multiple people using the same device will enter information into the form, such as an iPad at a trade show. A Lead Capture form attempts to associate data with a single individual.
At this point the form is saved, but has no form fields. To add form fields, click the Design Web Form button.