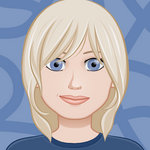 Updated by Christy Cook
You have several ways to create a new static or dynamic segment.
From the main toolbar, select Contacts > Create Segment.

From the Segments Dashboard click

 + Create in the Segment left side-bar menu.

Use the Create Segment button from a list of search results.

Import a list of Contacts and save it as a new segment.
To finish creating a static segment add a name, optionally set a description, and click save. Your static segment is now ready to use and is available in the Edit Campaign screen, segments drop-down when viewing a contact, and when viewing a list of contacts.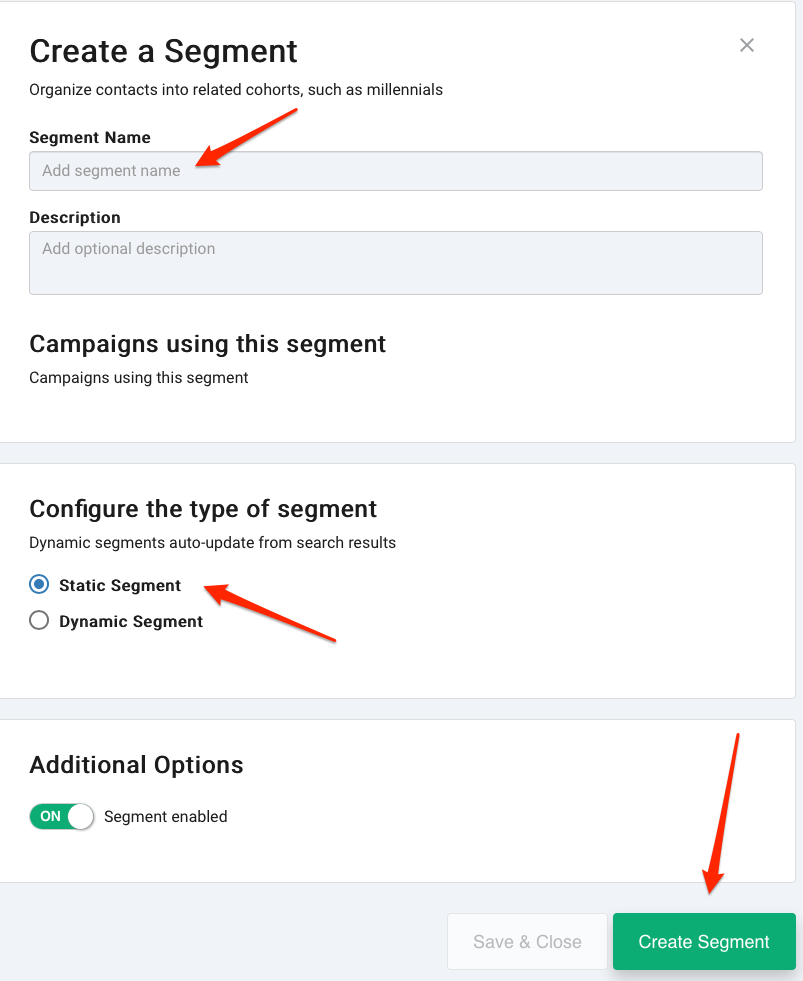 By default, new segments are created as static segments unless created from a search result.
Edit a Segment
To edit a segment navigate to Contacts > All Segments. Here you will see a list of all the active segments. Click on the name of the segment or use the quick menu on the right to Edit the Segment.
The Edit Segment screen will open and is nearly identical to the Create Segment screen.