Updated by Rob Howard
Magento is a platform with built-in PHP, which helps programmers create an eCommerce website.
How to integrate Magento and DailyStory
Sign in to DailyStory and navigate to Account Settings > Integrations > Ecommerce.
Click on the Magento gear icon and select "configure".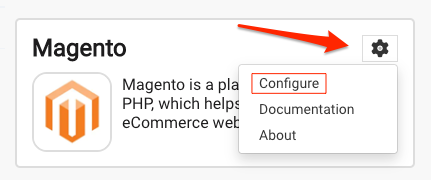 That's it, the DailyStory integration with Magento is ready.