Disabling and Enabling Segments
Disabling and Enabling Segments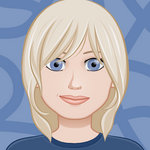 Updated by Christy Cook
Enabling and disabling segments can also be referred to as unpausing and pausing segments, respectively. To enable or disable a segment, go to the segment's edit page, and then switch its status to ON (enable/unpause) or Off (disable/pause).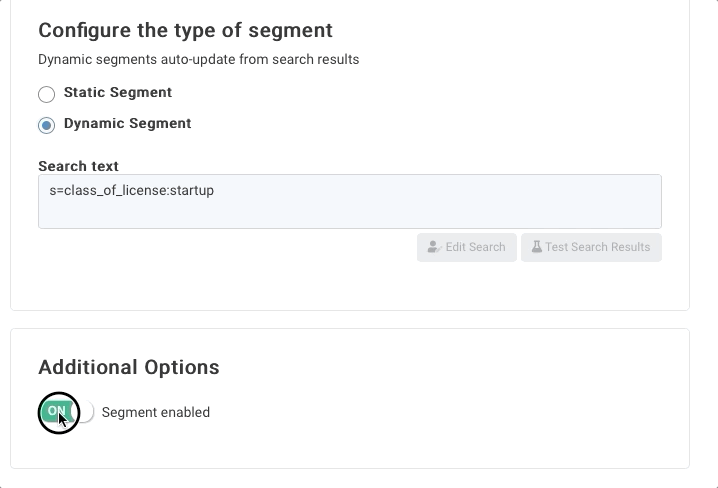 Disabling a dynamic segment 
Warning: If the disabled or paused segment belongs to an active campaign, the campaign can no longer use it unless it is re-enabled.
You can find disabled or paused segments on the Paused Segments page. Open the Segments hamburger menu, and then select Paused. The Paused Segments page is displayed.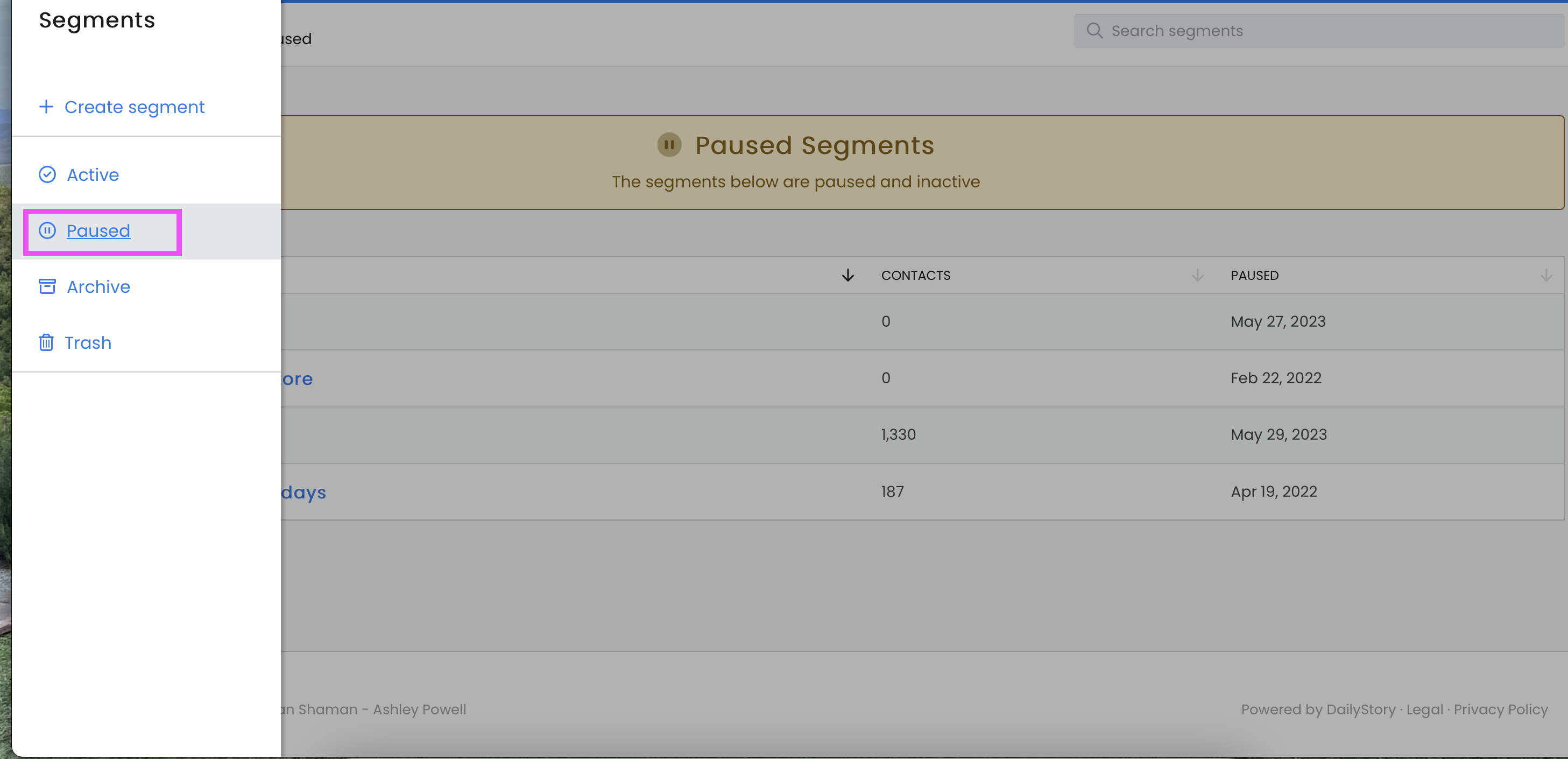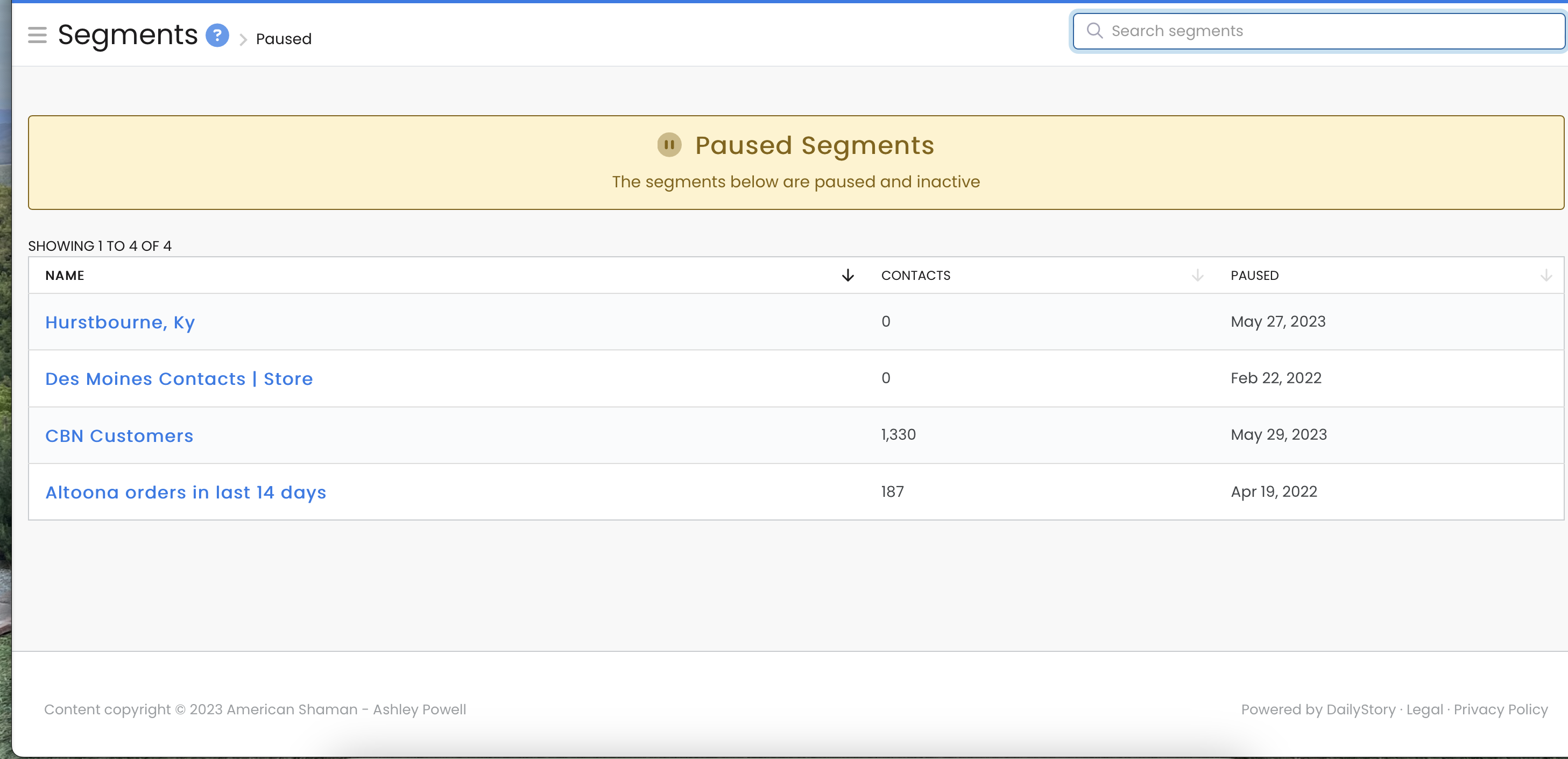 Note: Restored segments, or segments that were restored from the Segments Trash bin, are automatically moved to the Paused Segments bin. Disabling a segment puts the segment in a "paused" status and removes it from your active segments list. A segment will remain in a paused/disabled status until you manually enable it again.