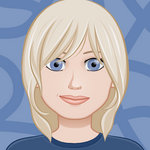 Updated by Christy Cook
While DailyStory does everything possible to prevent duplicate contacts, duplicates will occur. For example, if a contact was added manually with one email address and completed a pop-up using another email address. In this case DailyStory can't resolve that both of these contacts are the same individual.
DailyStory attempts to merge duplicates automatically when those duplicates use the same DailyStory ID, email address or mobile phone number (in that order). You can watch our How-To video below, or keep scrolling for step-by-step instructions:
If you have multiple records, use the merge option to merge two records together:

Note only two records can be selected for a merge. If you have multiple duplicates you'll need to merge those records two at a time.
This opens the merge screen: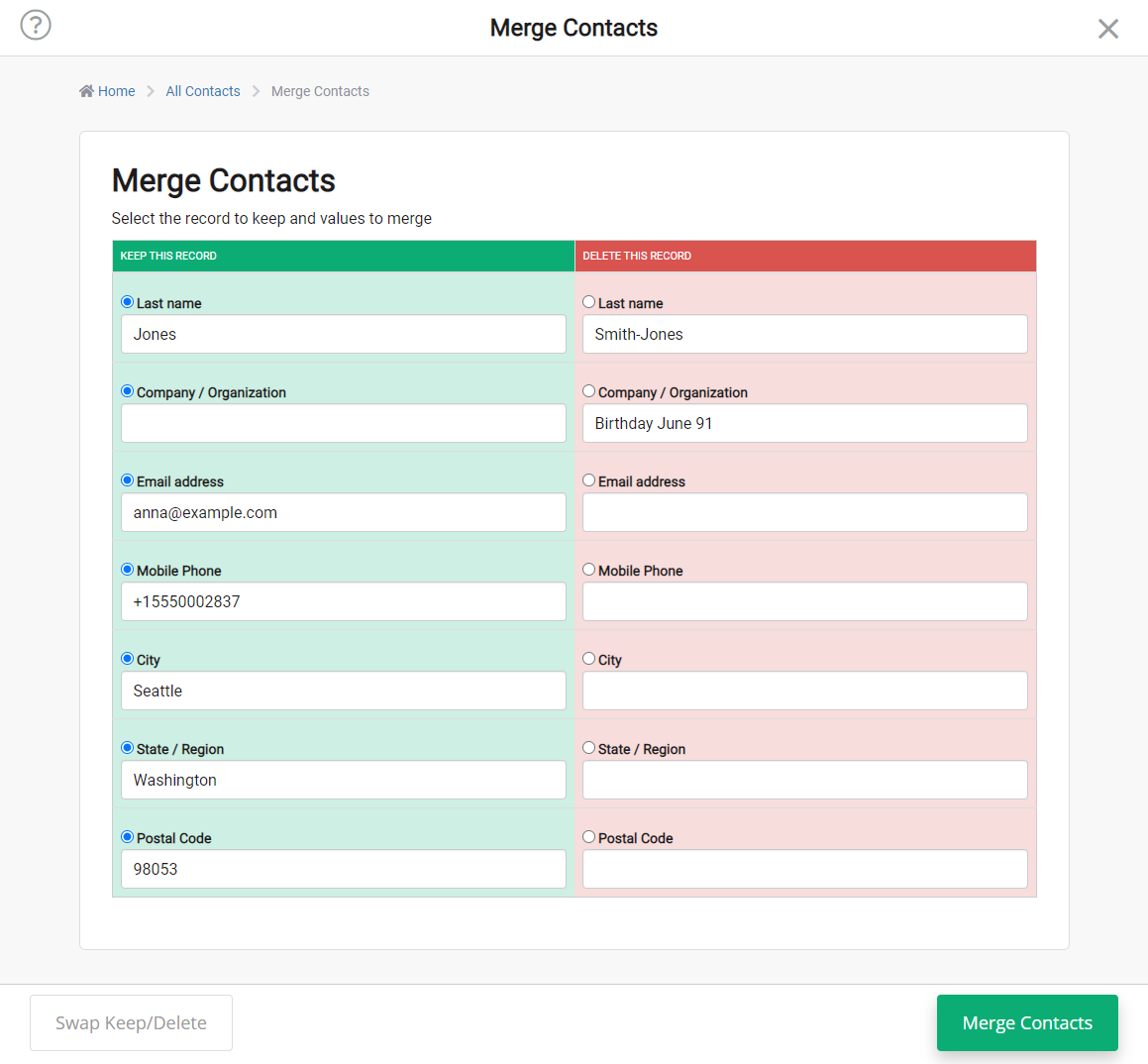 The left column represents the record to keep (green) after the merge and right column represents the records to delete after the merge. Use the "Swap Keep/Delete" to swap the data in this columns. Use the radio buttons to select the data from the "Delete" column that should be merged into the "Keep" column.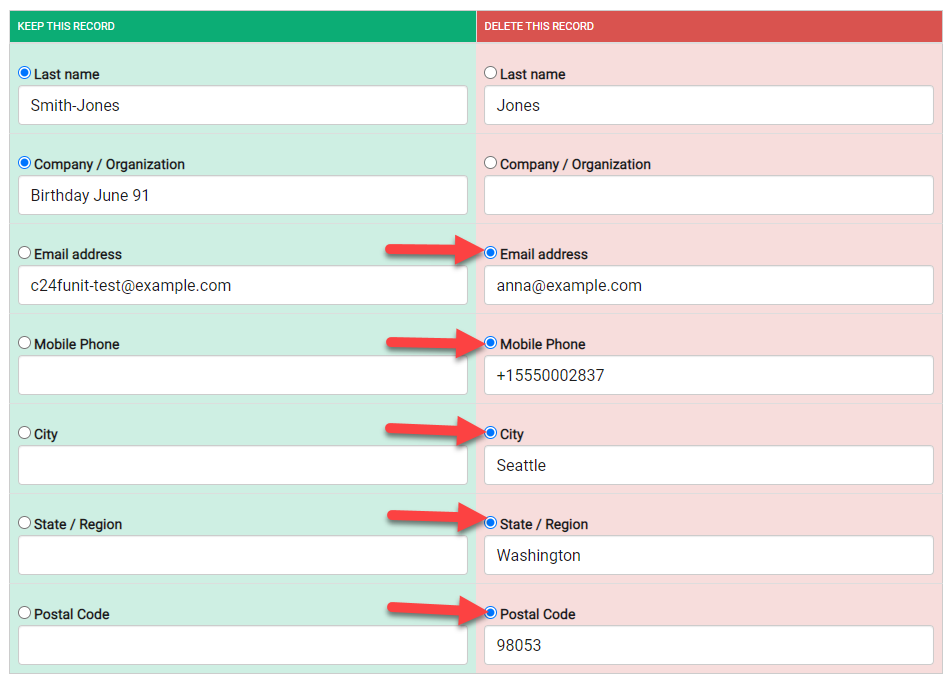 Next, click "Merge Contacts". The merged values from the "Delete" column will be added to the "Keep" column and saved. You'll then be redirected to the newly merged contact: