Understanding Text Message Delivery Codes
Understanding Text Message Delivery Codes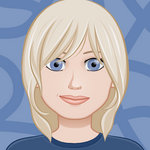 Updated by Christy Cook
The following diagram shows the status progression of your text messages as DailyStory attempts to send them to your contacts' inbox.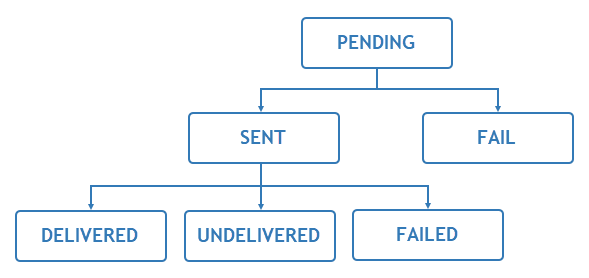 Status

Description

Sent

The text message was sent successfully to the upstream carrier, which will then deliver the message to the contact's inbox.

Fail

DailyStory could not send the text message to the upstream carrier because of an invalid phone number or the phone number belonging to a non-mobile system such as landline, Voice Over IP (VoIP), and so forth.

Delivered

DailyStory has received confirmation from the upstream carrier that the text message has been delivered to the contact's inbox.

Undelivered

The upstream carrier failed to send the text message to the contact due to the following reasons:

Your text message failed the upstream carrier's content filtering system.
The contact's destination handset is turned off or unavailable.

Failed

The upstream carrier could not send your text message due to overloading message queues, account suspensions, or missing or corrupted content in your text message.
Failed and undelivered error codes
When a sent text message is flagged as Failed or Undelivered the carriers provide the cause and report it back to DailyStory. See the table below for codes and descriptions.
When sending using long code numbers, the carriers do not guarantee delivery details for all messages.
Message

Description

Carrier Violation

Your text message was identified as a Carrier Violation. A Carrier Violation is returned when your content is filtered by the carrier and is determined to be objectionable, SPAM, illegal, or unwanted.

We recommend using the Text Message Deliverability Score built-in to DailyStory.

Network Error

The carrier delivering the text message had network issues. This is a temporary error. You can retry later when the carrier network is unaffected.

Invalid from Number

The number used for sending is invalid.

Invalid to Number

The destination number is either not correctly entered, not SMS enabled or is a landline.

Unreachable Device

The contact's destination handset may be a landline, VoIP, or a non-mobile system, which cannot receive text messages.

Contact Blocked your Message

The destination number has opted out from your campaign and blocked all messages sent from your phone number. This occurs when a recipient replies with STOP, QUIT, UNSUBSCRIBE.

Country Blocked

The country the mobile phone is located in is blocked from sending messages to. Please contact us if this country should be unblocked.

Content Flagged as SPAM

Content in your text message was flagged as SPAM by the carriers. Please ensure your content is clean of any words or phrases that may sound suspicious.

Unknown Error

Your message failed for reasons that were not provided. This can occur when sending content that is restricted. However, the carriers will block content at their discretion.