Step 1: Set up your account
Step 1: Set up your account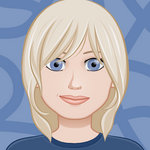 Updated by Christy Cook
Enter basic account details
There are several important account settings you'll need to set up before you get started. Navigate to your user profile menu in the top right hand corner to access your Account Settings.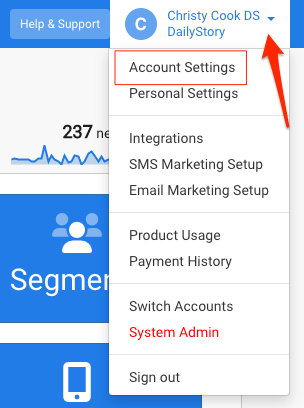 Company Settings
From the Account Settings Section:
Verify Account Name (upload your logo, recommended).
Verify Account Owner.
Set the time zone for your company. This determines the time zone for scheduled content.
Add additional users.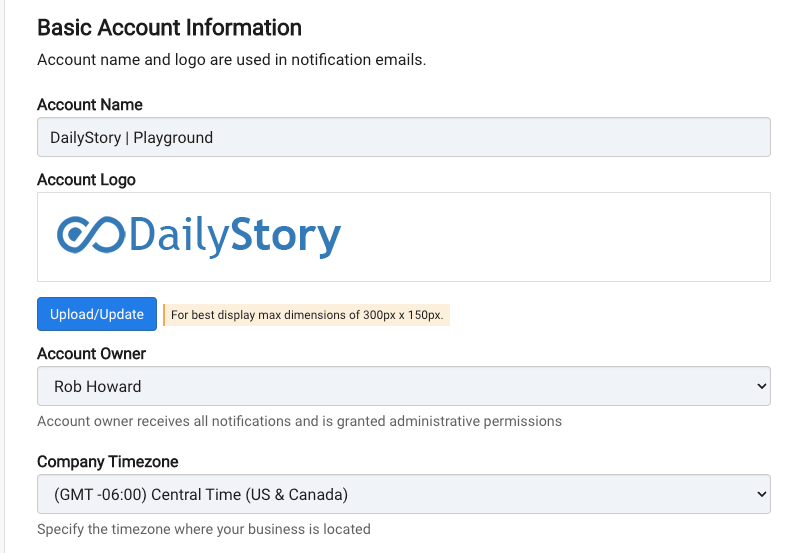 For Email and Landing Pages, be sure to complete the Company Contact Information and Links sections. These will auto-populate for icon widgets and footers used in the designers.
Personal Settings
From the Personal Settings Tab:
Add your email and mobile phone information for easy receiving of test messages.
Set your personal time zone and day and time format.
Select personal notifications.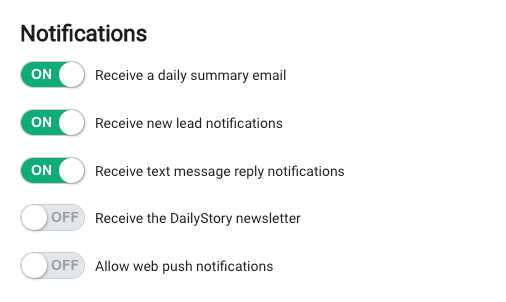 Other popular settings you may want to setup:
For articles on all account settings and customizations, see our Your DailyStory section.