Create or Edit a Landing Page
Create or Edit a Landing Page
Updated by Rob Howard
Create a Page
To create an page, first navigate to Content > Pages. This will display All Pages. From here you can create a new blank page or a new page from a template:

click the menu in the top left and click "+ Create" to create a new page:
Next, you will be taken to the Pages Settings screen. When the page opens you will first need to select the campaign the page will be associated with.
After selecting a campaign, you are presented with the Create Page screen: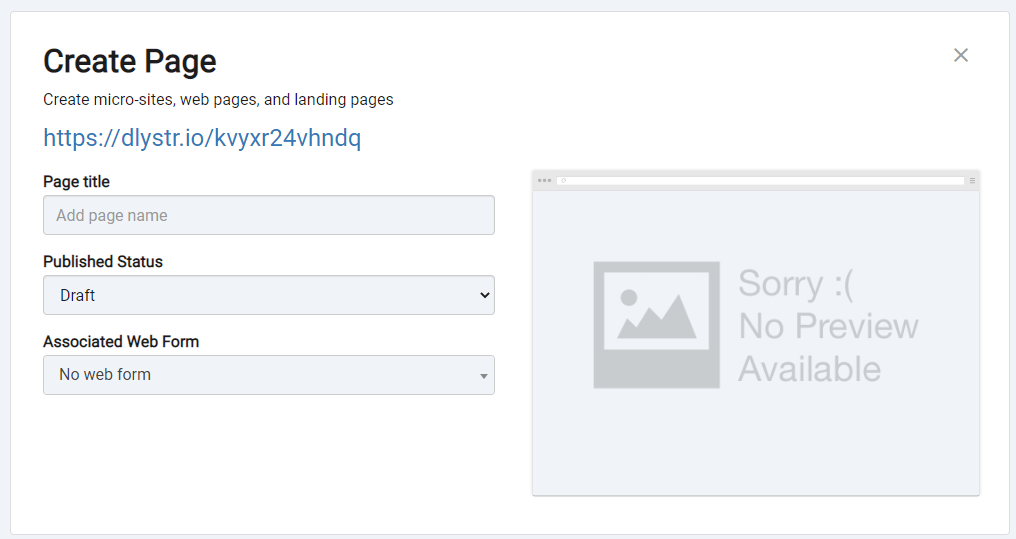 Set a title for your page and click the "Create Page" button to save the new page. The title is used for the title of your published page too.
Note DailyStory will automatically create a random URL for your page. You can customize the URL later.
In addition to setting the title, there are optional additional settings that can be configured: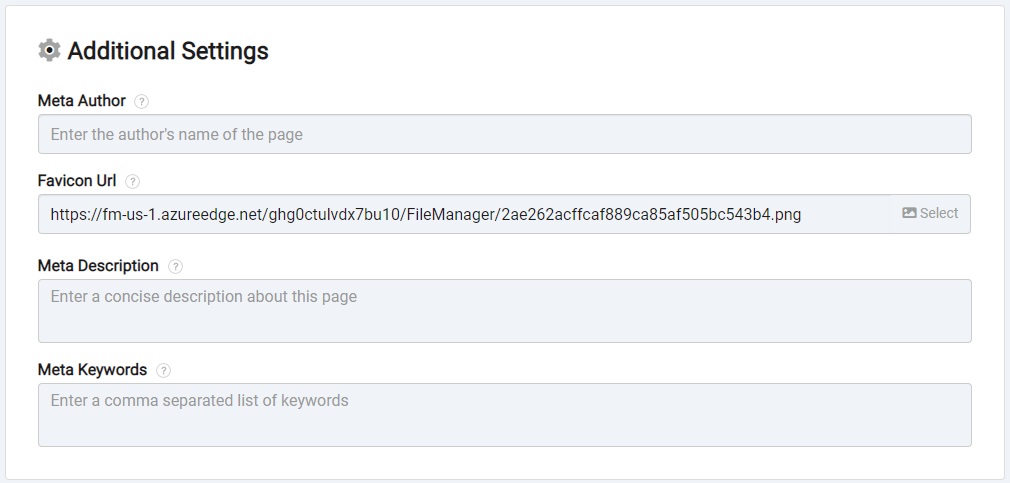 Meta Author - the author's name; used for SEO
Favicon URL - the icon displayed in the browser tab when your page is viewed
Meta Description - a consise description of your page; used for SEO
Meta Keywords - keywords associated with your page; used for SEO
Note
when your page is saved DailyStory will update the <head> section with the appropriate settings for meta tags and favicon URL. You can also update/set these values directly using the Head tab when
editing the HTML
.
You can now either edit the HTML of the page or use the Page Designer to build a new page.
Edit a Page's Settings
When an page is selected from the All Pages list, the default action is to navigate to the Page Designer.
To edit settings, such as the Name, URL or published status of the page click on the more options button to the right of a page. This will open a list of actions available for this page.