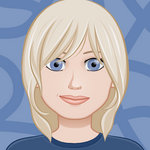 Updated by Christy Cook
Navigation Bar
The Navigation Bar provides quick access to many of DailyStory's features.

The are 3 primary elements to the navigation bar:
Logo - on the far left is the application logo. Clicking this will take you to the dashboard.
Drop downs - clicking on a drop down menu, such as Campaign, will give you additional options related to the item clicked on.
User name - click on your user name for quick access to documentation and settings.
The Navigation Bar is displayed on all pages.
Home Dashboard
The Home Dashboard consist of buttons for quick access to our most commonly used features. Anytime you want to get back to the Home Dashboard, just click on the DailyStory Logo in your navigation bar.

Feature Bar
The Feature Bar provides feature specific details. Such as the quick menu (known as the hamburger menu) on the left and Search bar on the right.
The Feature Bar menu is used on pages that provide lists of information like Campaigns, Contacts, Segments, and more.

Line Item Quick Menu
Through DailyStory, you will see 3 dots to indicate an additional menu. This line item menu will give you additional quick access navigation options.