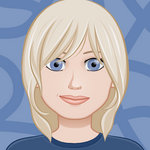 Updated by Christy Cook
In the Account Settings, you will find the ability to configure and customize your DailyStory basic account information, such as the account name and logo, key contact information and social media links.
Review how to set up your account in our video tutorial (below) or keep scrolling for step-by-step instructions:
To access your Account Setting options, navigate to your Profile Menu in the top right-hand corner and select Account Settings from the drop-down list.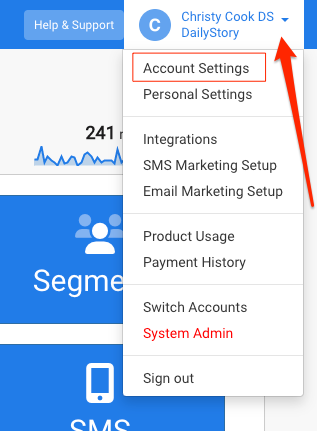 Account Settings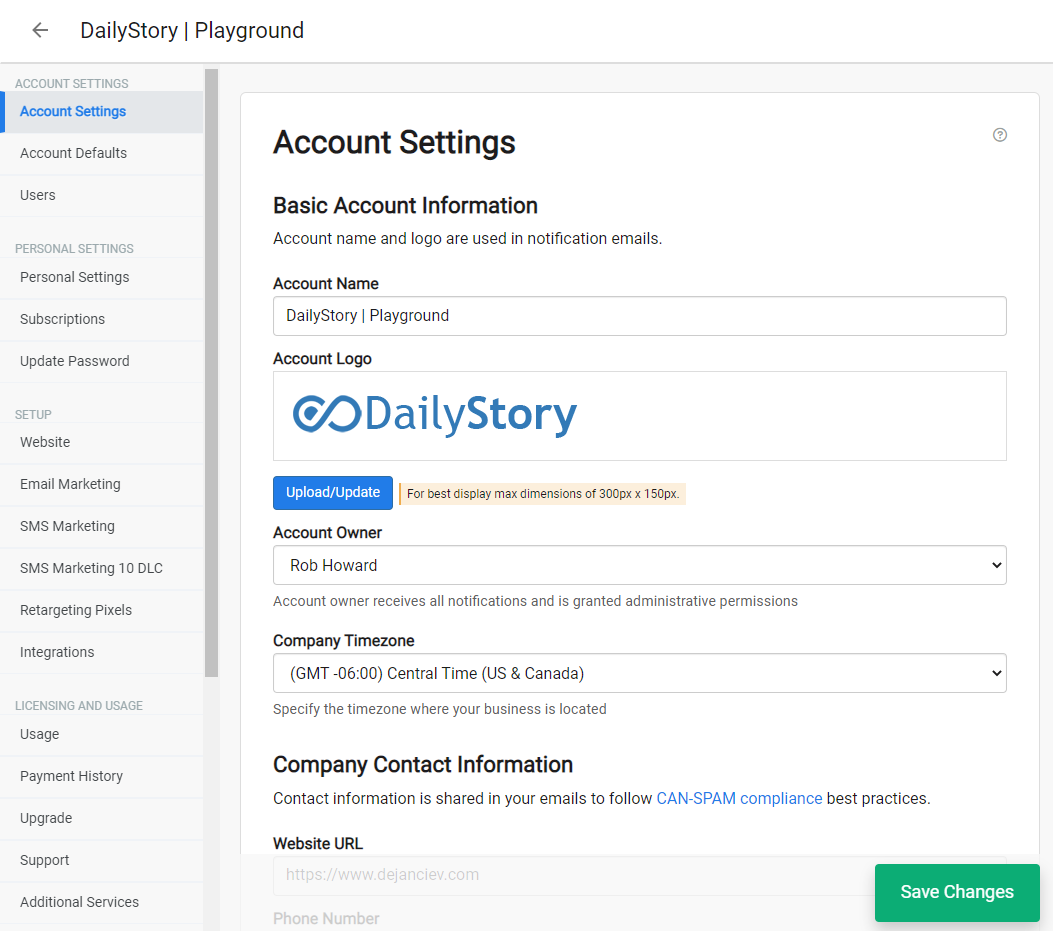 Account Name
Your account name is required account information. You can change the name of your account as you prefer.
Account Logo
DailyStory uses your logo for your account login icon, DailyDigest reports, unsubscribe responses and other internal automated content.
Account Owner
The Account Owner is the user identified as the primary owner of the DailyStory account. To change the owner, select a different user from the drop-down list, and then save the changes. By default, some features, such as Text Messages, will send notifications to the Account Owner if no other notification recipients are configured.
The account owner cannot be removed from the list of 
Users
and will always have administration access, even when roles are enabled.
Company Time Zone
It's important to set your company's time zone, as this determines the default for how dates and times are shown in your account and when schedule content is sent, like emails and text messages.
If your account's
time zone 
is not set, DailyStory will use UTC time.
Company Contact Information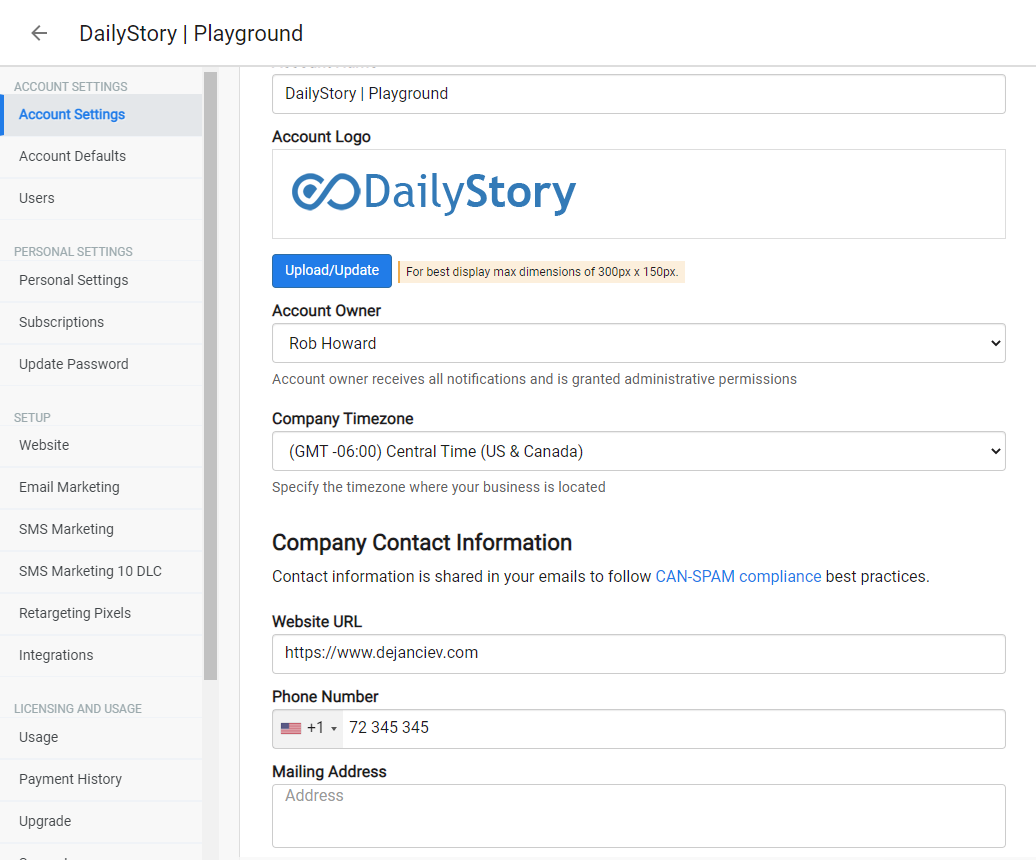 You can specify your website URL, phone number, and physical address. This information is used for CAN-SPAM compliance and is automatically populated for email footer widgets in the designers and when using personalization.
Links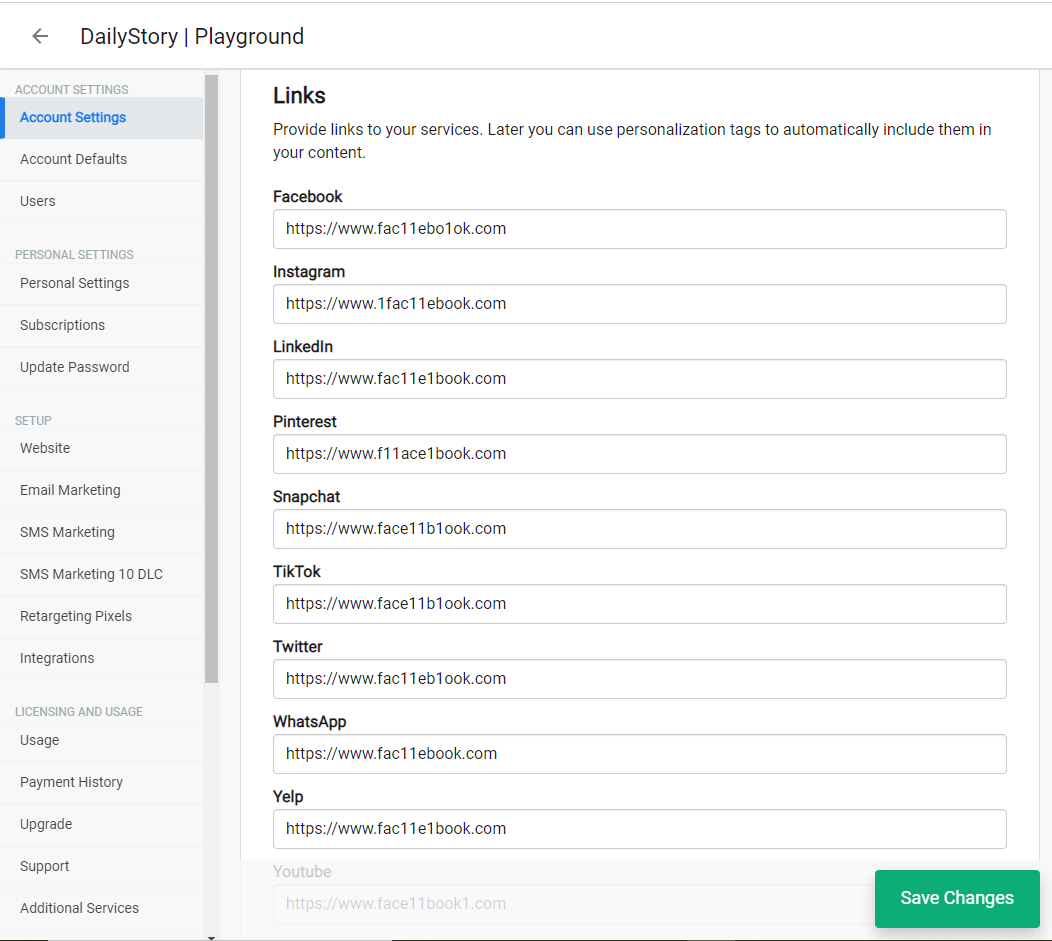 Pre-load your social media account addresses such as Facebook, Twitter, YouTube, and so forth so that they are automatically linked to social media icons in the different designers. This also makes them available in personalization.
Be sure to Save Changes for any changes made.