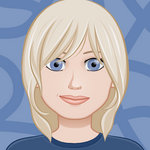 Updated by Christy Cook
DailyStory supports a robust permissions model used to control what users can do in the platform. An administrator of the account can create different permissions with limited access to certain features.
By default, all users have administrative permissions. We recommend only using permissions when it is necessary to ensure all users have the ability to manage their DailyStory settings and configuration.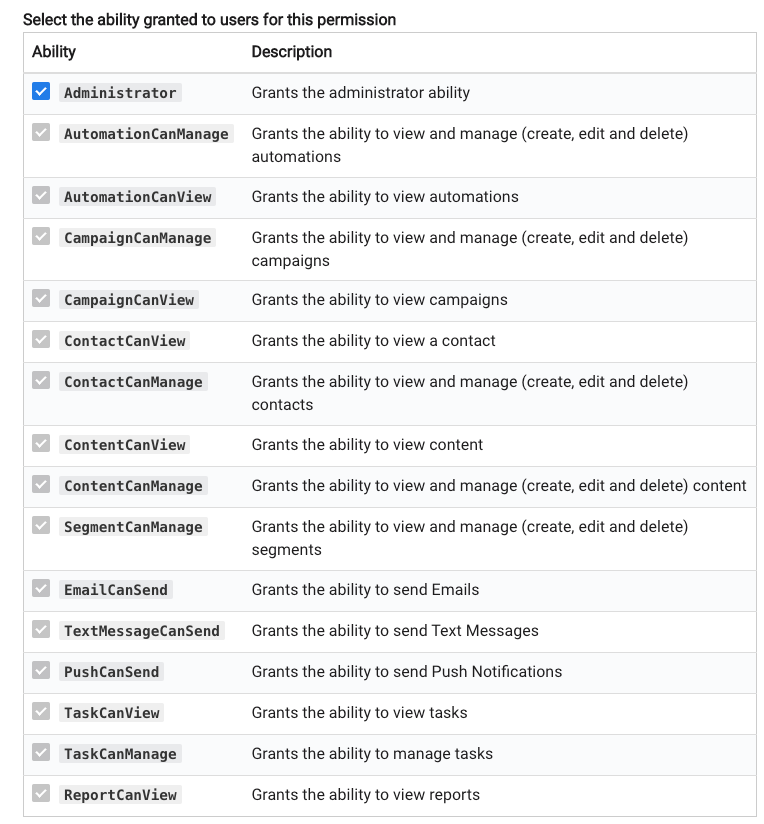 Create a permission
To add a permission, click the Add Permission button, and name the permission.

Add abilities and users
Once you create the permission, select the abilities you want to be granted and then add users.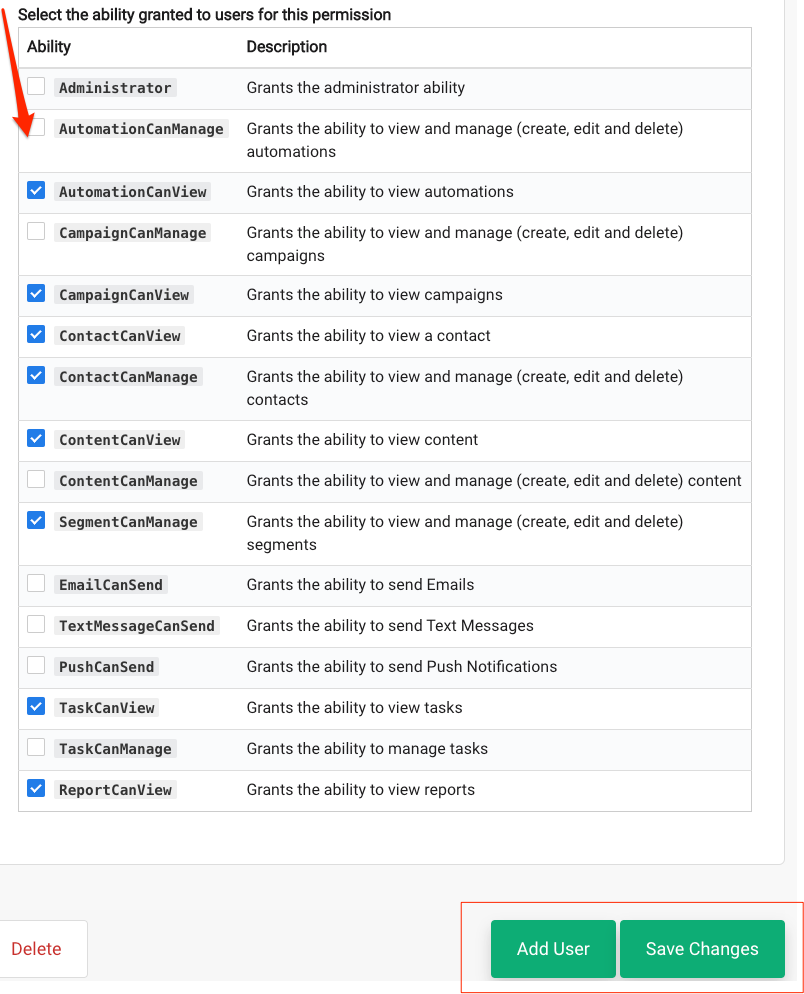 Manage permissions
To edit the name, abilities, and users associated with it, just click on the Permission Name from the Manage Permissions page.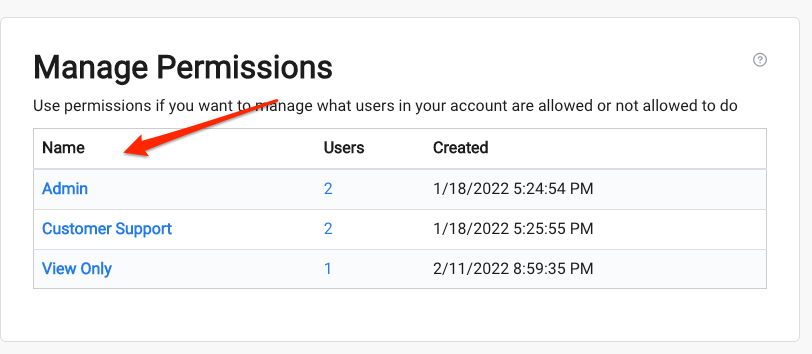 Permission Abilities
Note about the Administrator Permission: There is no limit to how many users can have this permission, and it grants access to the Account Settings section of your DailyStory application. Features (such as configuring permissions, adding users, enabling integrations, setting site options, creating API keys and more) are all restricted to the Administrator Permission.
| | |
| --- | --- |
| Ability | Description |
| | Grants the administrator ability |
| | Grants the ability to view and manage (create, edit and delete) automations |
| | Grants the ability to view automations |
| | Grants the ability to view and manage (create, edit and delete) campaigns |
| | Grants the ability to view campaigns |
| | Grants the ability to view a contact |
| | Grants the ability to view and manage (create, edit and delete) contacts |
| | Grants the ability to view content |
| | Grants the ability to view and manage (create, edit and delete) content |
| | Grants the ability to view and manage (create, edit and delete) segments |
| | Grants the ability to send emails |
| | Grants the ability to send text messages |
| | Grants the ability to send push notifications |
| | Grants the ability to view tasks |
| | Grants the ability to manage tasks |
| | Grants the ability to view reports |