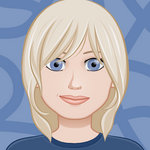 Updated by Christy Cook
With just a few clicks, you can easily export your contacts data from DailyStory into a CSV file. 
Exporting all contacts
Navigate to Contacts > All Contacts.
Select the Export link located in the top right above the column headings.

You will see a "Hooray" confirmation window that will confirm the number of contacts in the export and a notification that you will receive an email shortly with the file.

Shortly following, you will receive an email with a button to download your file.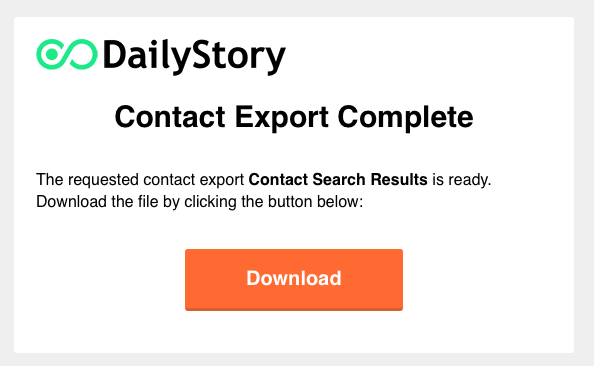 Click the Download button and the .csv file will be downloaded to your computer.
If you attempt to export a list of contacts that is greater than what you are licensed for, you will not be able to export the file without the help of
customer support
. Furthermore, It may be necessary for you to
upgrade
your subscription.
You may also export any segment list, filtered list, report result list, etc by following the same steps above. On those screens, however, you will find the export link at the bottom of the page.