Step 5: Set up text messaging
Step 5: Set up text messaging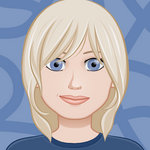 Updated by Christy Cook
Before sending your first text message, you need to set up and configure DailyStory text message marketing. This includes agreeing to the terms of service and selecting your sending numbers.
You will need to complete 3 steps to be ready to send text messages.
Agree to SMS Terms and Conditions
Purchase Sending Numbers
Register for 10DLC
You can review our video tutorial or scroll below for step-by-step instructions:
To get started, navigate to the User Menu > Account Settings > SMS Marketing.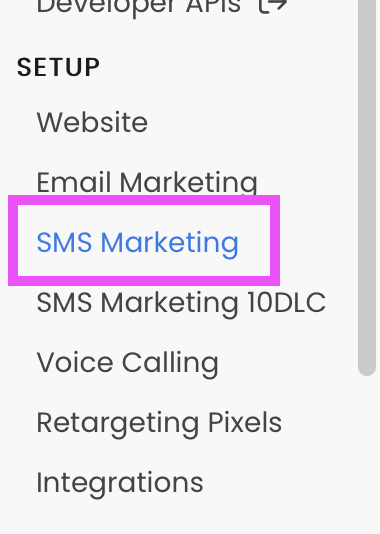 STEP 1: Agree to the Terms and Conditions
To accept the Terms and Conditions click on the I Agree checkbox. Once the I Agree checkbox is checked the green Next button is shown to move to the next step.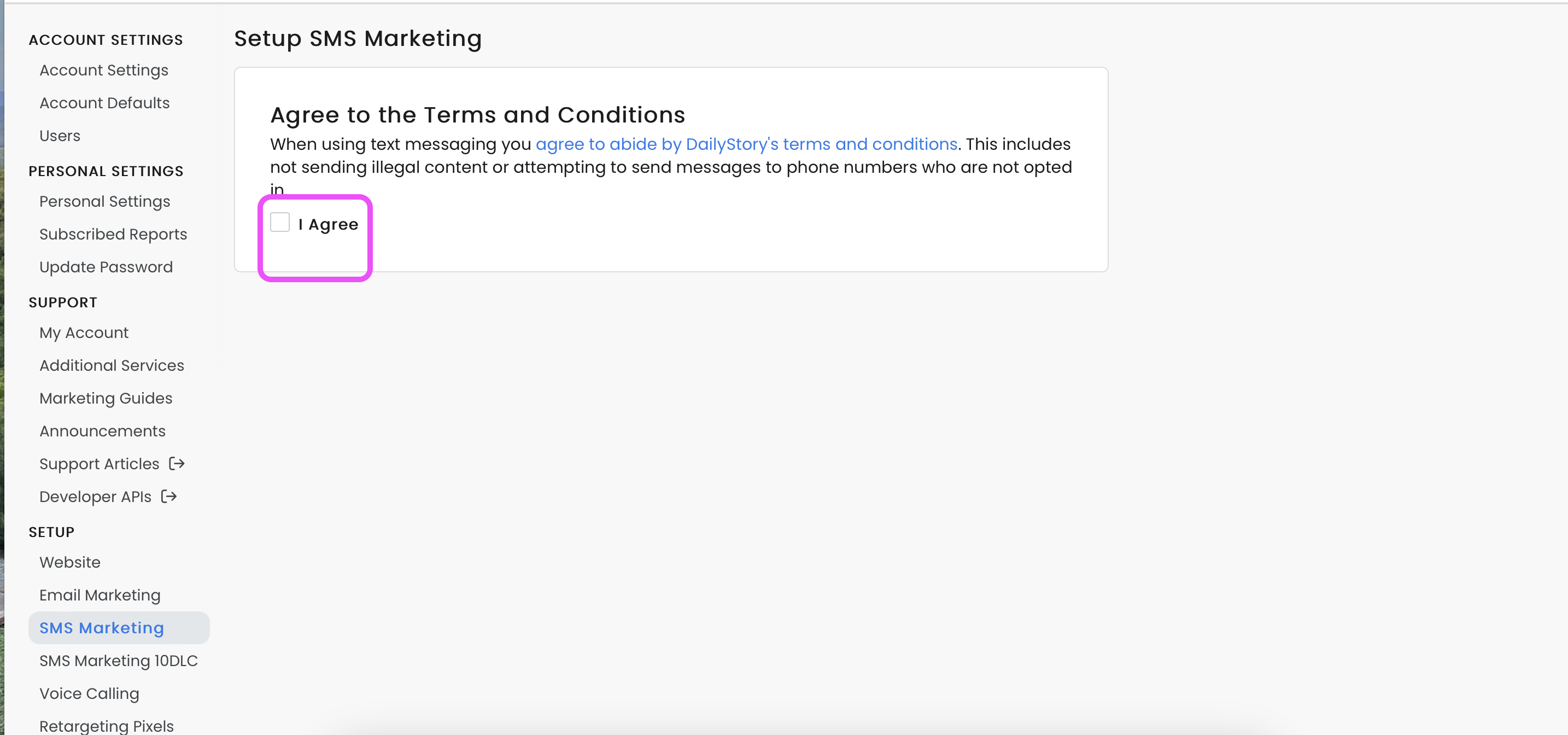 These are the same terms and conditions agreed to when you log in to DailyStory.
STEP 2: Purchase sending numbers
The numbers associated with your account are called your number pool. We recommend purchasing a single SMS number to start with.
To add a new SMS number to your number pool, click the Add Numbers button.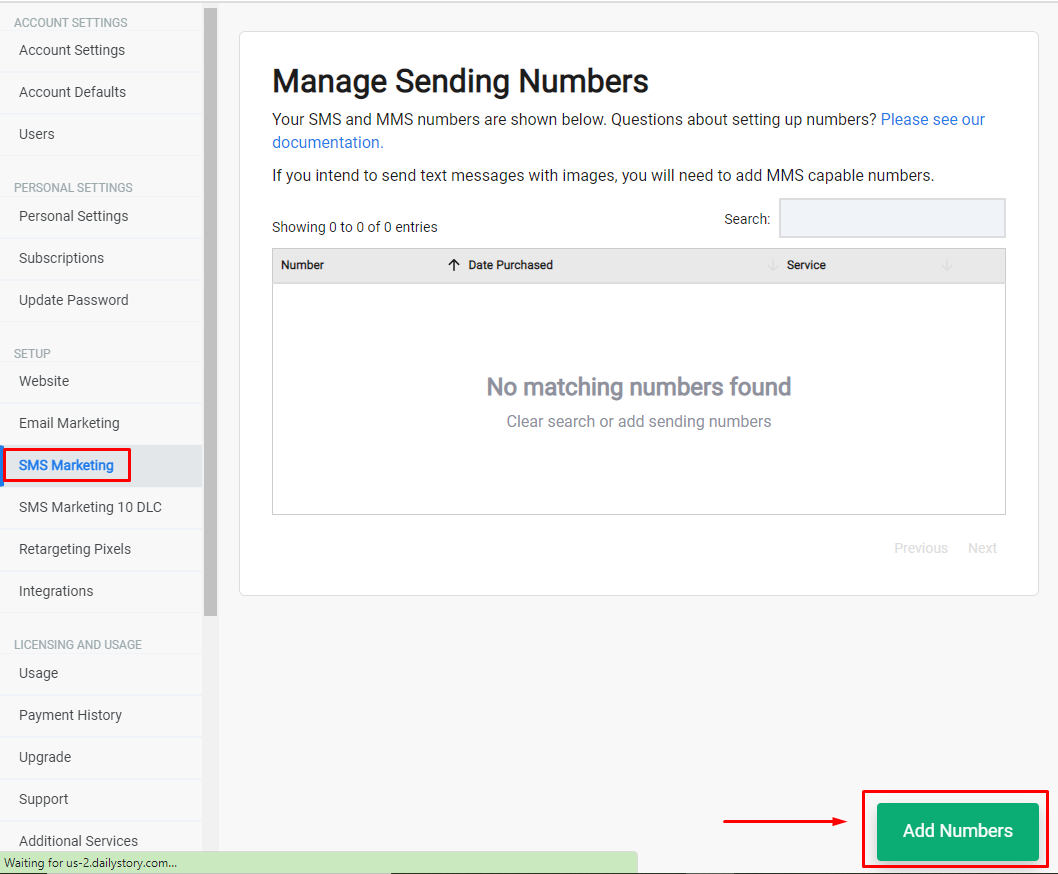 This will open a popup used to search for numbers.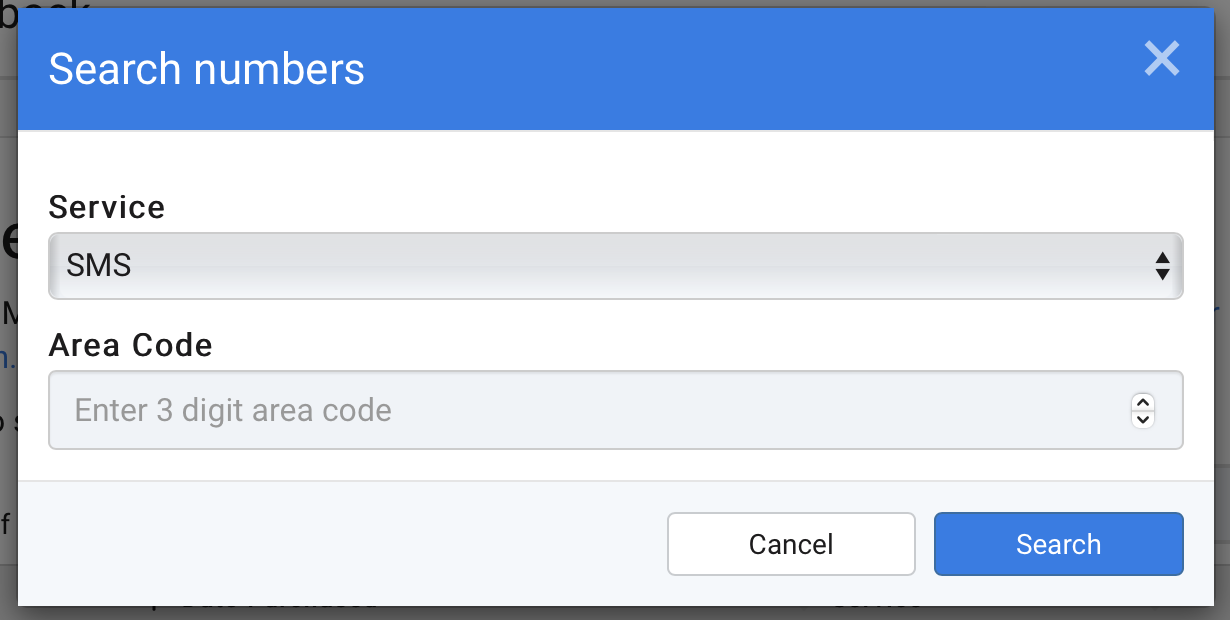 For example, in the screenshot below SMS numbers in the 972 area code were searched for and 2 were selected: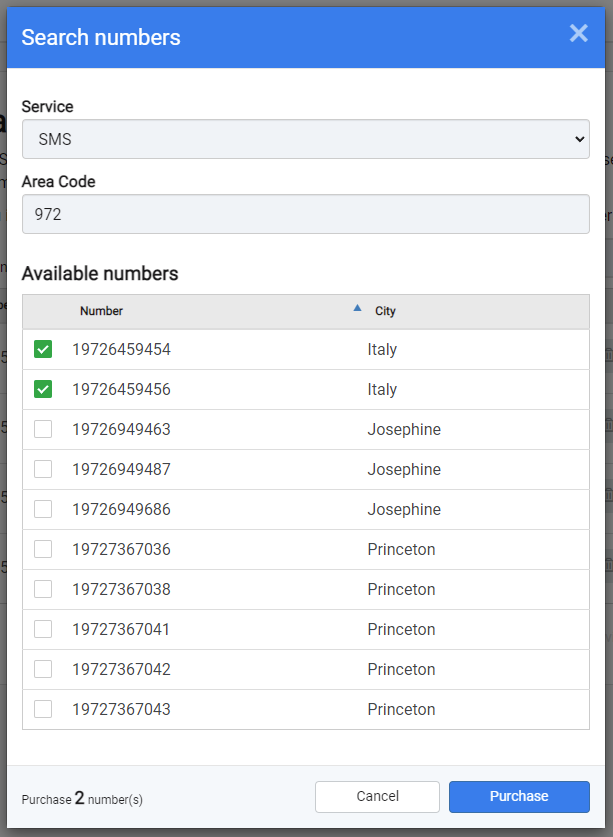 Ideally, your sending number should be in the same area code as the recipients you will be sending to.
If you have multiple numbers, once a number is associated with a recipient, that number is "sticky" to that recipient and all future messages to that recipient will be sent from the same number.
Important: if you plan to include images in your text messages you will need to also add MMS-capable numbers to your account in addition to SMS numbers. Follow the same steps above, but select MMS from the drop-down when searching for area codes.
The quantity of numbers you are able to purchase is determined by your license. This information is found on the
Usage page
and is typically sized appropriately for your license. Please
contact us
if you need more sending numbers.
STEP 3: Register for 10DLC
Read more about 10DLC and why you need it here.
Go to User Menu>Account Settings>Setup>SMS Marketing 10DLC
From here, you'll complete your 10DLC application. After submission, our team will own the process of registering your business with the carriers, as applicable (businesses that would remain unregistered fall under the SHAFT laws).
You are now ready to send text messages! You can also use these numbers for keyword opt-in campaigns, etc.