Install DailyStory Beacon in WiX
Install DailyStory Beacon in WiX
Updated by Rob Howard
WiX is a simple to use drag-and-drop website builder. Adding the DailyStory tracking code to WiX is very simple.
Sign in to WiX Account
Navigate to Settings > Tracking Tools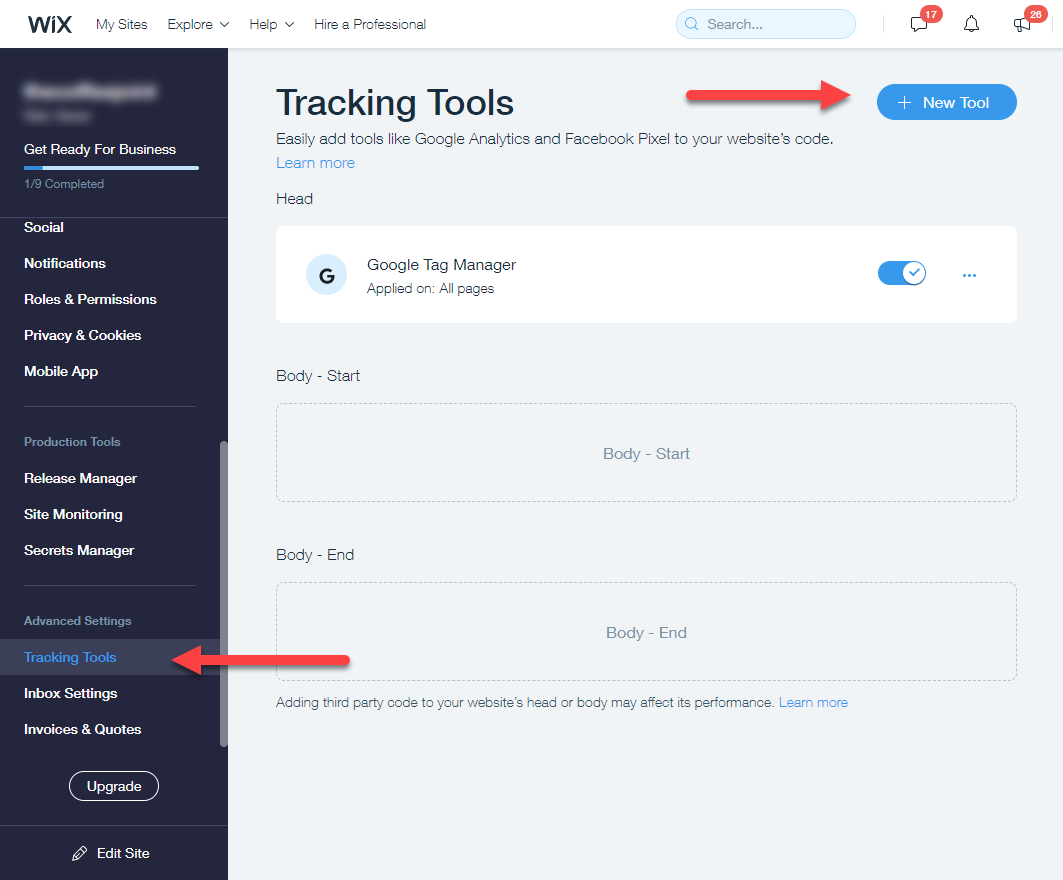 Get Your DailyStory Beacon
Go to the Beacon page where you can find your DailyStory Beacon. Copy the Beacon code.
Add New Tool in Tracking Tools in WiX
Select New Custom Code. This opens a popup: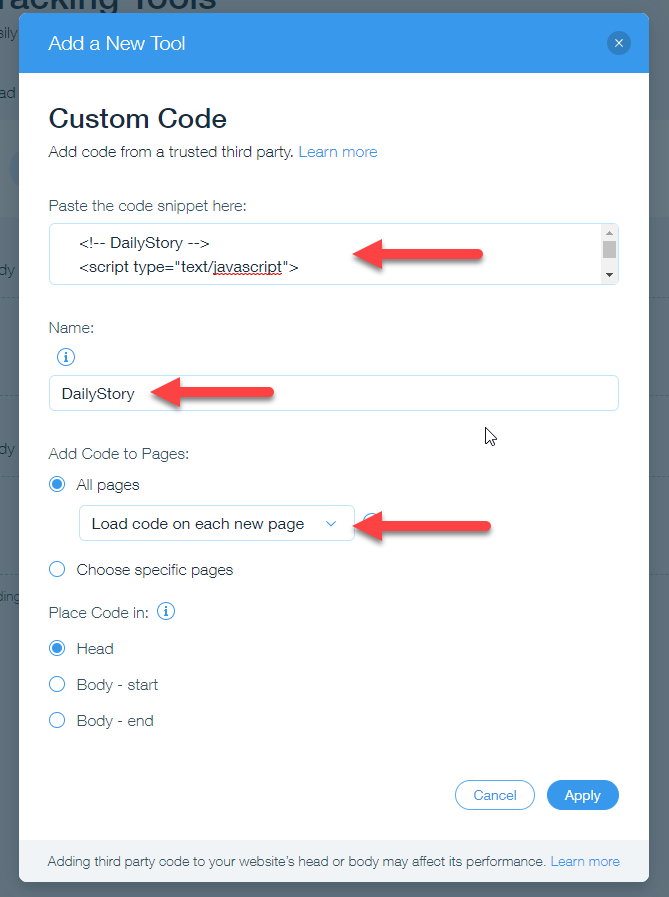 Paste the beacon code into the textbox, set the name to DailyStory and set "Load code on each new page".
That's it. DailyStory will start receiving page view information from WiX.