DailyStory Help & Support
DailyStory Help & Support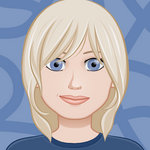 Updated by Christy Cook
At DailyStory, we're committed to your success and growth. To access on-demand resources, just log in to your DailyStory account and click on the Help & Support button next to the user menu.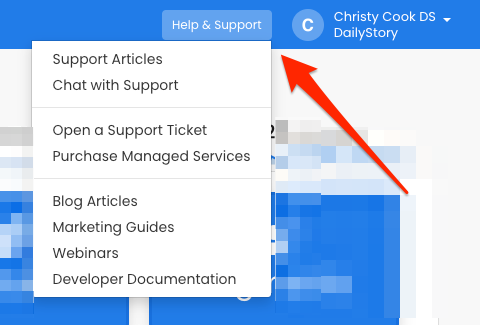 Support Articles
Just like this article, you'll find articles on everything you can do or achieve in DailyStory.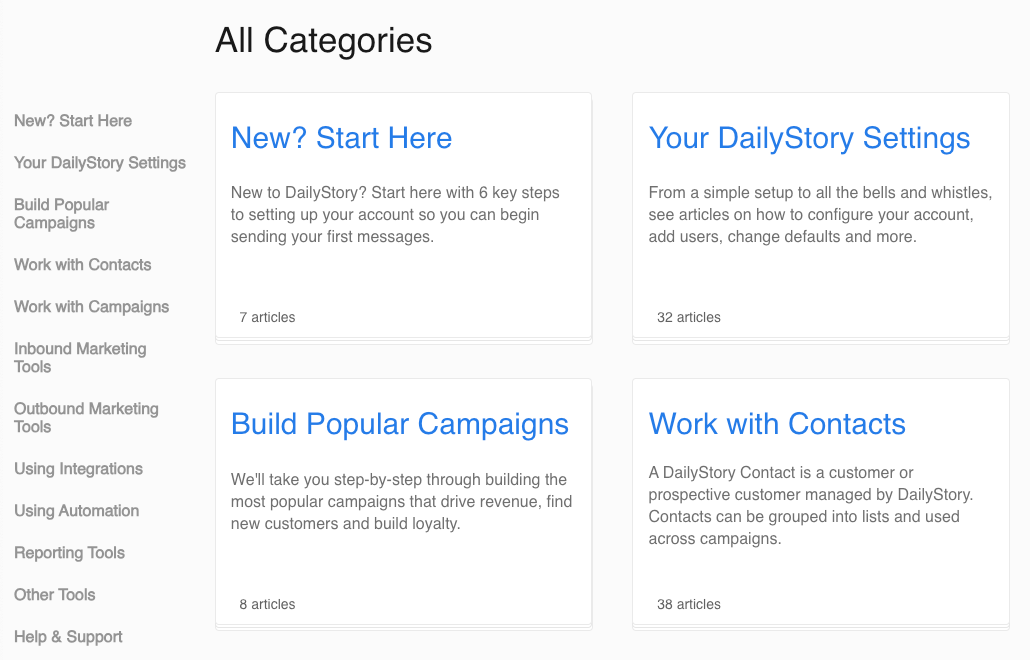 Search by topic, feature, or question, and let us help you find the resource you're looking for.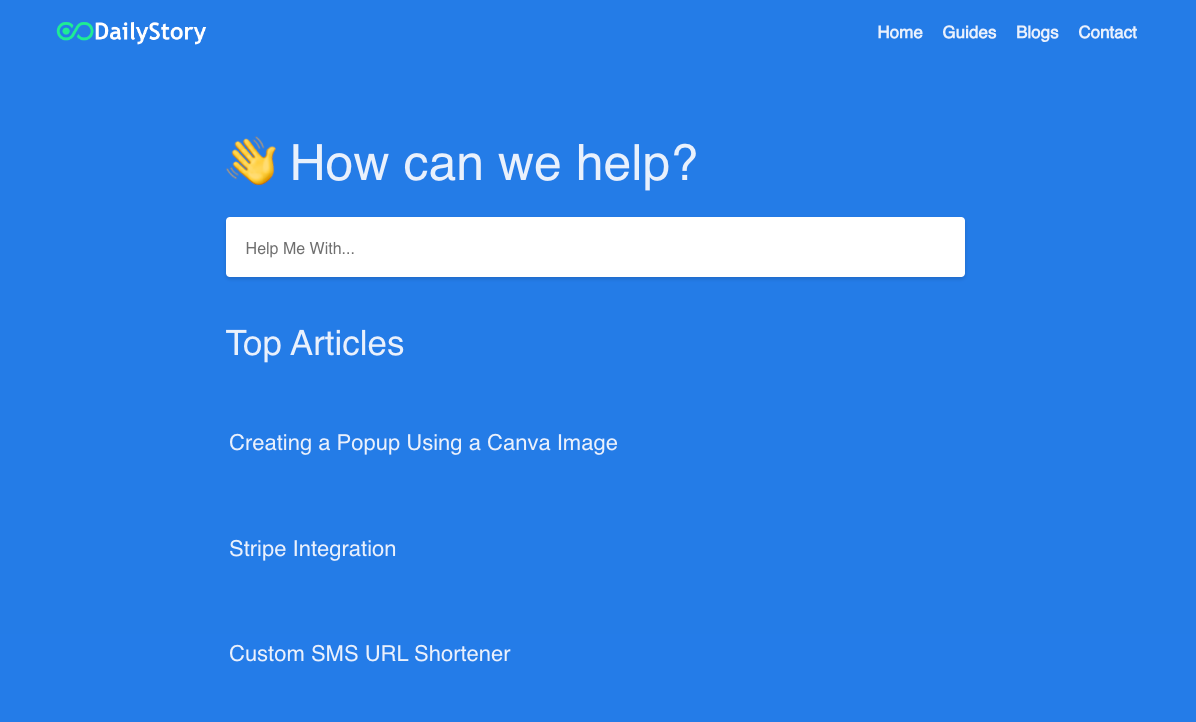 Chat with Support
We have real people, not bots, ready to help you find answers and set you up for success. And, we're 24 hours a day, 7 days a week!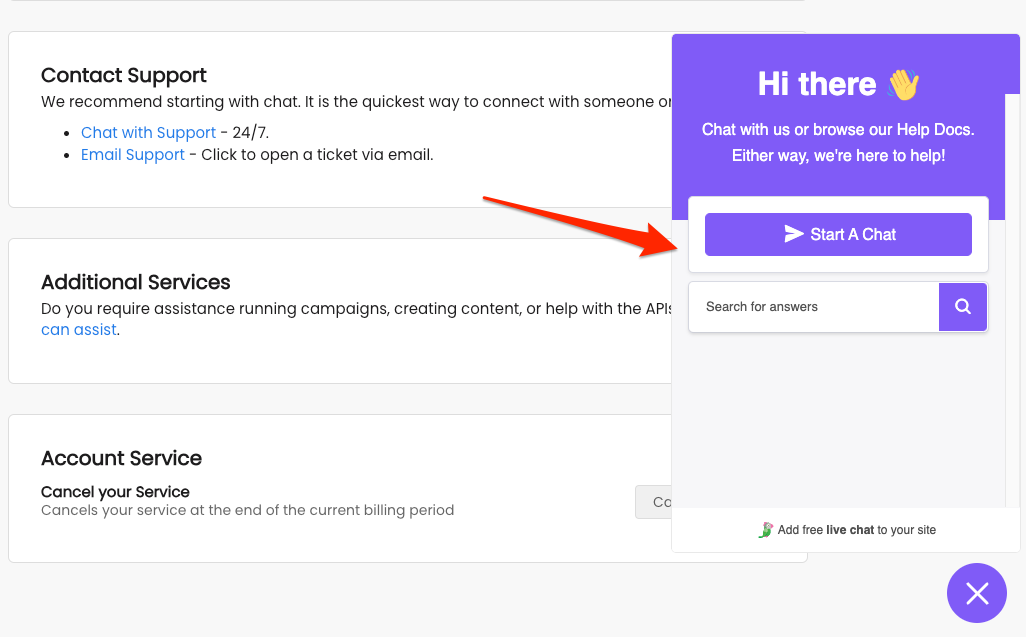 Open a Support Ticket
Don't have time for a chat? Don't worry, just open a support ticket with our team and we'll look into your issue and get back to you.

Purchase Managed Services
Need hands-on help? With just a click, you can purchase help from our dedicated team of experts. We can help you with running campaigns, creating content, using our APIs, and much more.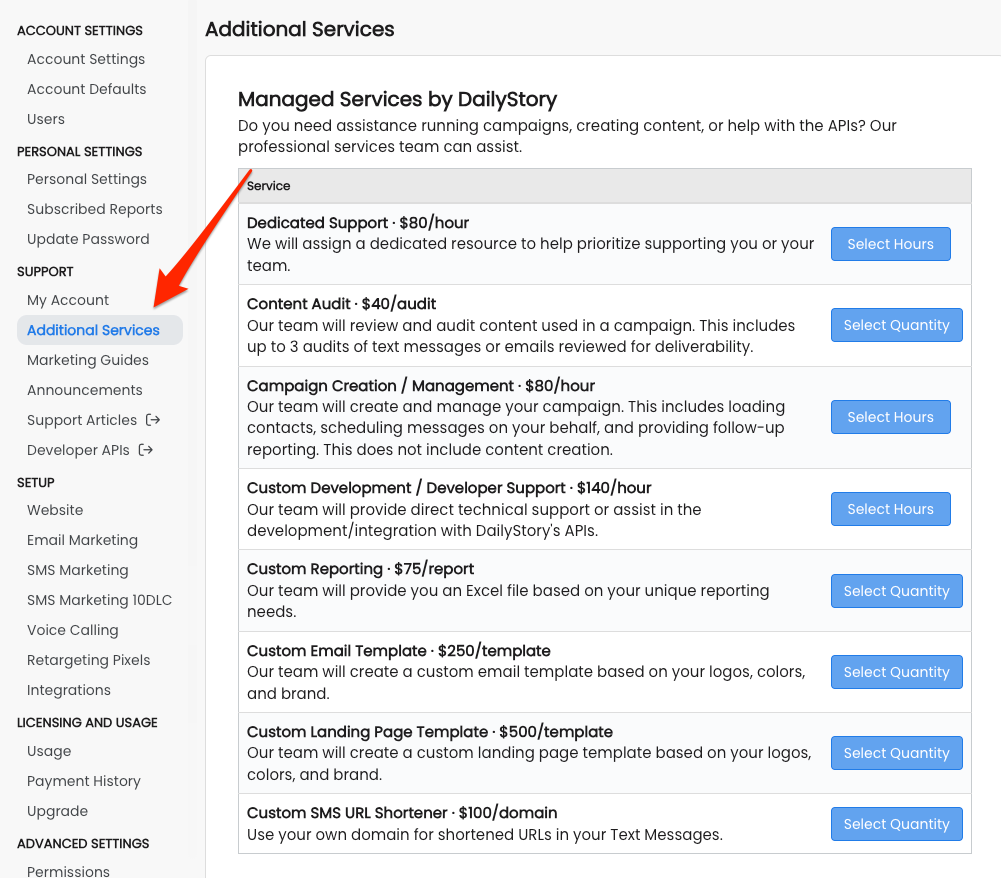 Blog Articles
Find hundreds of blog articles on best practices, recommendations, and tips for digital marketers.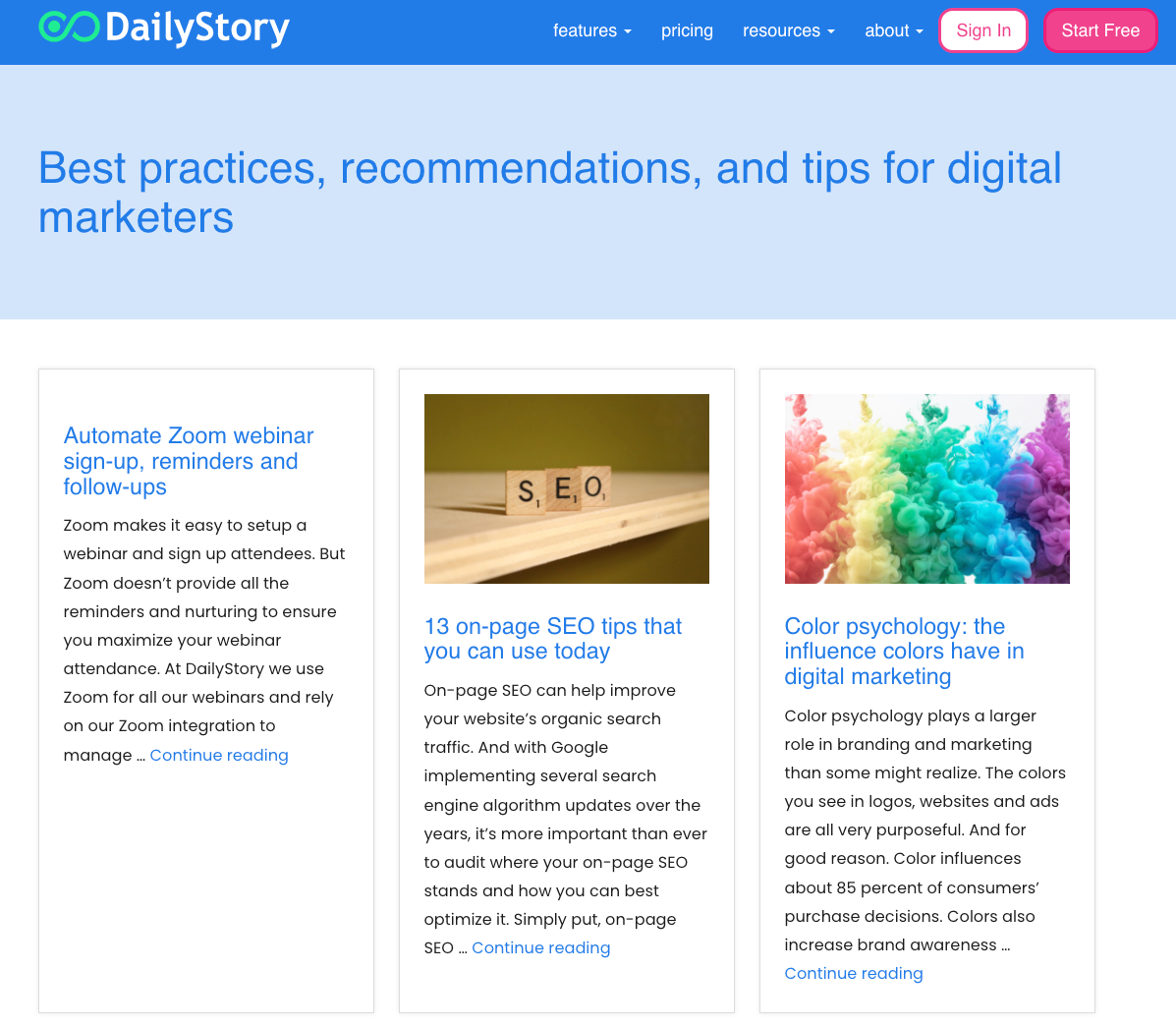 Marketing Guides
Download beautiful, informative guides written by our own DailyStory experts.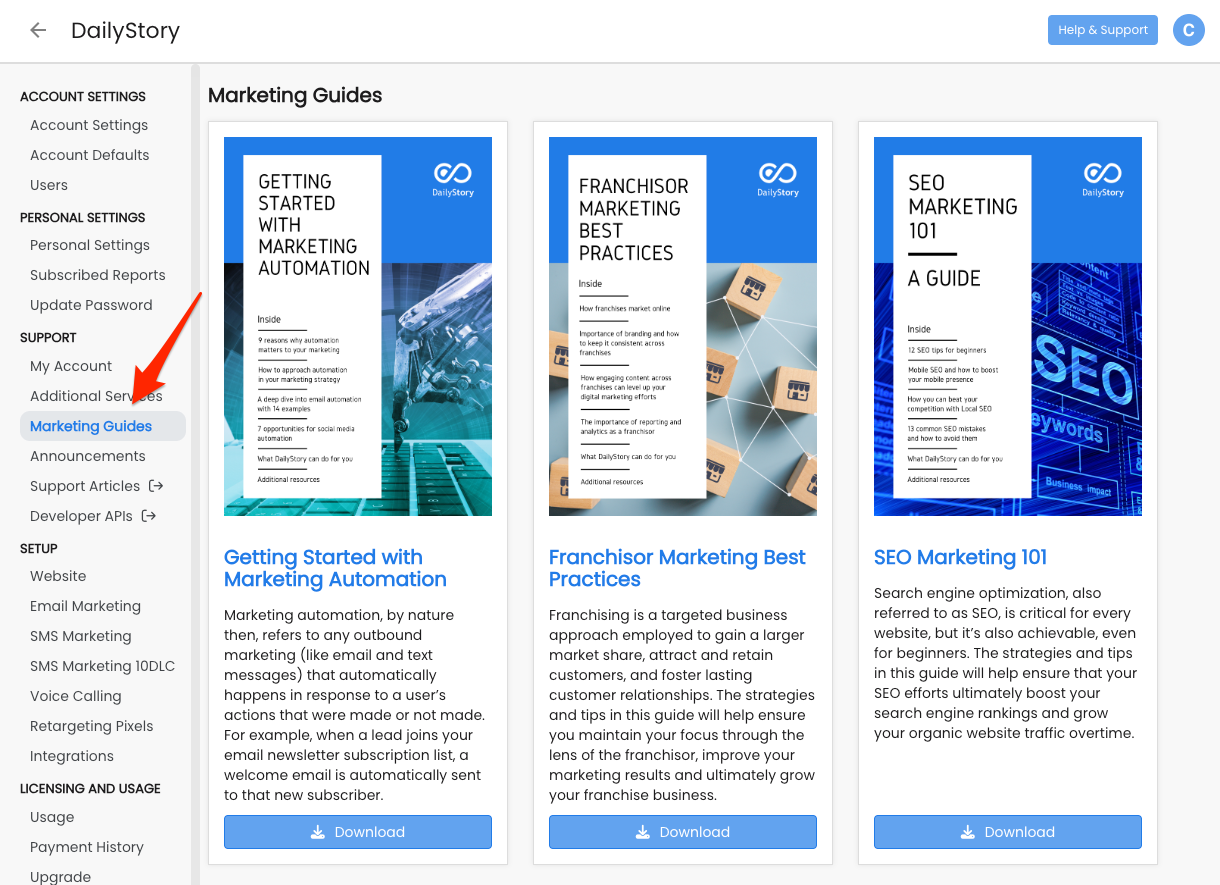 Webinars
Join us monthly for targeted webinars created to set you up for success!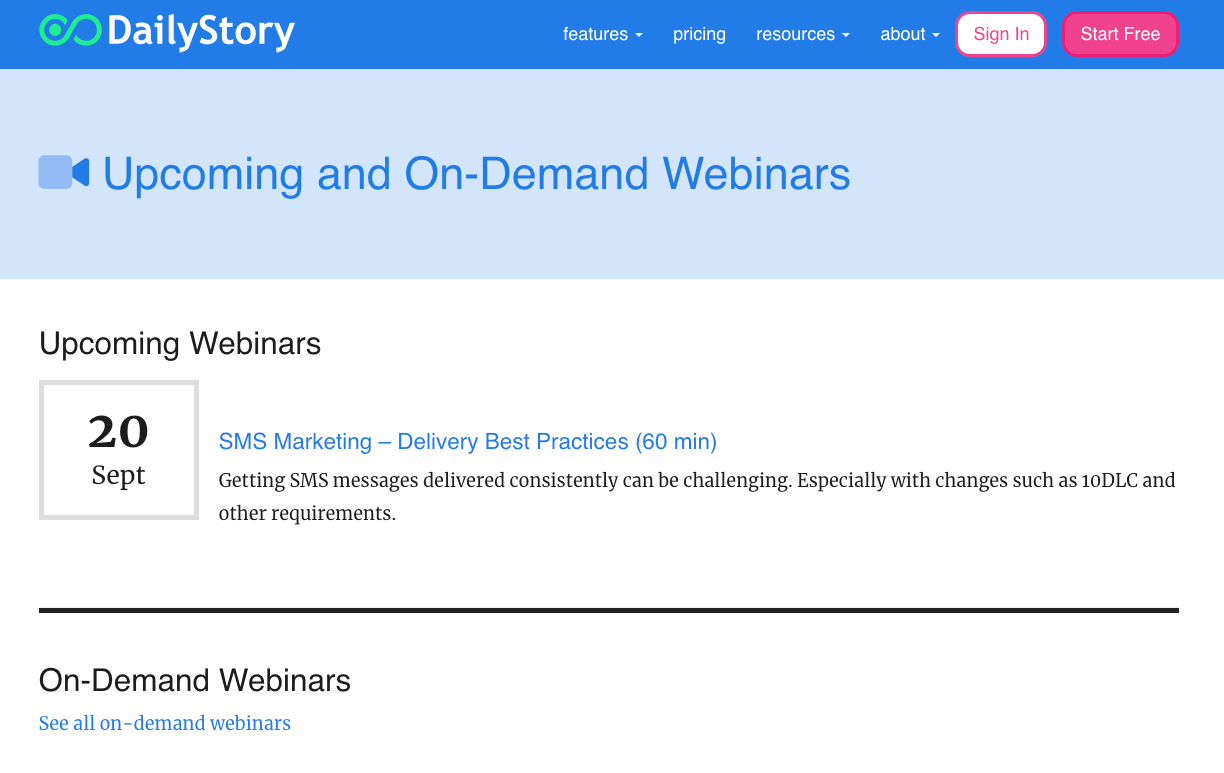 Developer Documentation
Looking to go more techy with our API conventions, webhooks or other integrative patterns? Visit our developer docs and discussions.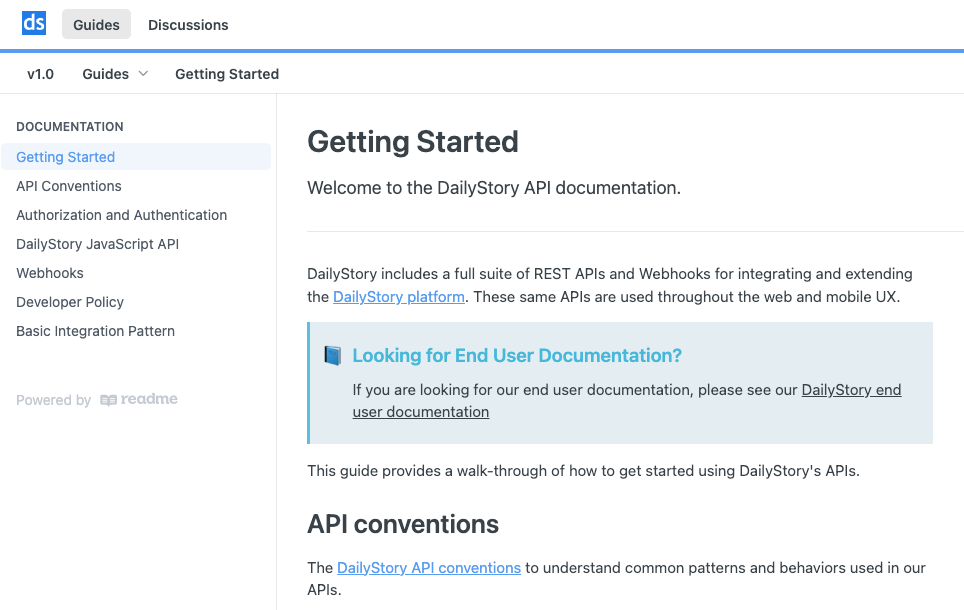 Still need help and support? Email us directly at support@dailystory.com.