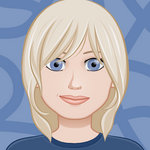 Updated by Christy Cook
The DailyStory integration with RhinoFit enables you to use the power of DailyStory's marketing and automation tools with the RhinoFit Gym Management Software.
When enabled, RhinoFit integration syncs RhinoFit customer data, fields, memberships, and more directly to DailyStory. Then, use DailyStory's powerful segmentation and personalization tools to craft targeted email and text messages to your customers.
While several steps are required to configure the DailyStory / RhinoFit integration, they are simple and don't require any technical expertise.
Enable DailyStory in RhinoFit
First, you need to enable DailyStory in your RhinoFit account to generate a Hash Code. Navigate to Communication > E-Mail Setup from your RhinoFit side menu.
Select the DailyStory tab.
Click the box Enable DailyStory Integration so you see the box turn red.

Write down your unique Hash Code that is generated. You will need this for the next step to link your RhinoFit account in DailyStory.

Enable RhinoFit in DailyStory
Log in to your DailyStory account. If you haven't created a DailyStory account yet, you can start a FREE account here.

Next, navigate to your user settings menu in the top right corner and selectIntegrations from the drop-down menu.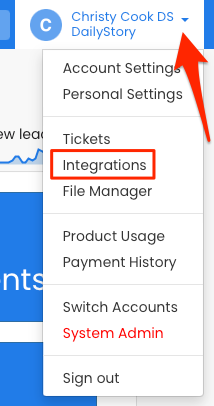 Scroll down the integrations page to RhinoFit. Click on the gear icon and select Configure.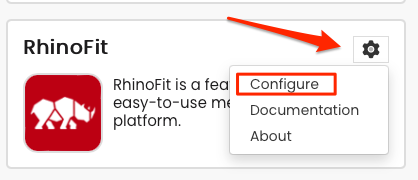 Type in the Hash Code assigned to you in the Hash Code field, and click Save Changes.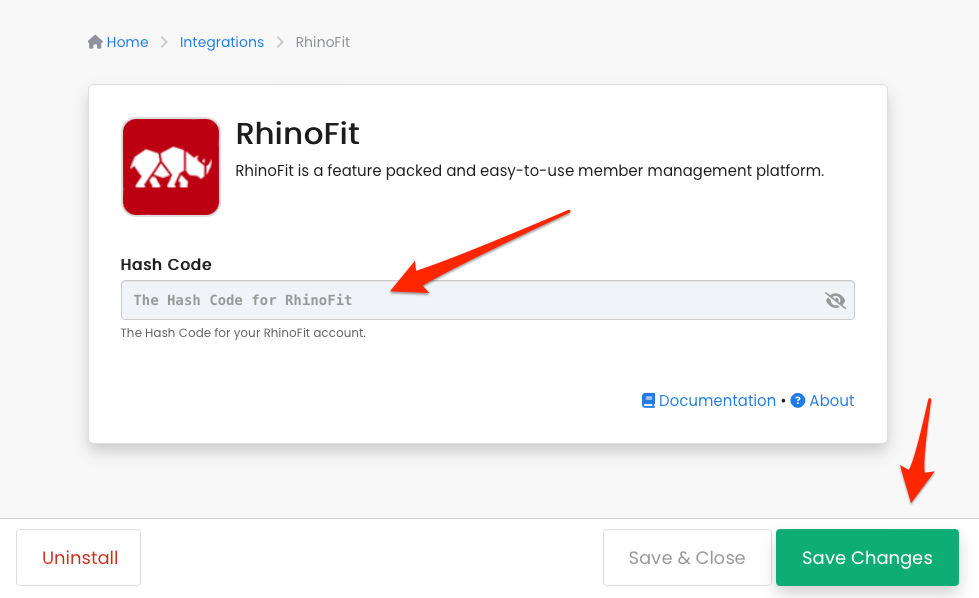 Let the syncing begin! DailyStory will automatically sync your contacts from RhinoFit for the previous 12 months and then every hour thereafter.
If you need your initial sync to go back further than 12 months, please
contact us
.
Fields DailyStory syncs with RhinoFit
Standard Fields
Client Photo (if photo/avatar on file)
First Name
Last Name
Date of Birth
Address
City
State/Region
Country
Zip/Postal Code
Gender
Mobile Phone
Email Address
Last Updated
RhinoFit Fields
Membership Status (Active, Prospect, Inactive, etc.)
Membership Type
Products
Last Visit
Status Changed
RhinoFit ID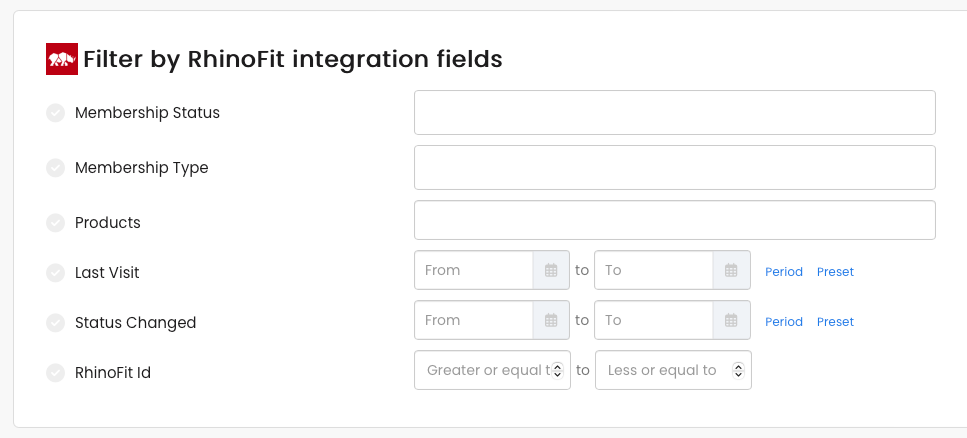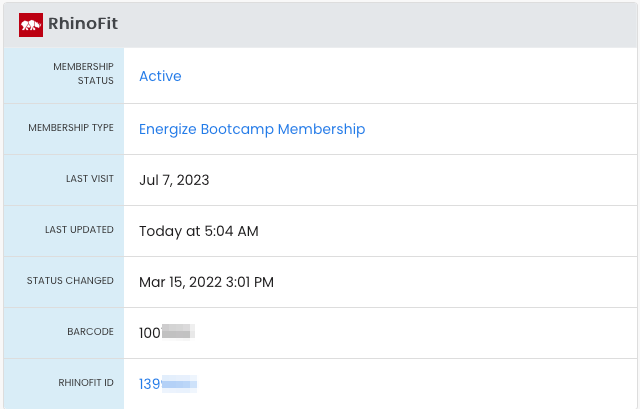 If you need additional fields imported from RhinoFit that are not listed here, please
contact us
or your RhinoFit representative for assistance.
You're ready to start creating sales and building loyalty!
See our section of Help Docs for step-by-step walk-throughs for setting up your account and for building popular campaigns.