DailyStory Segments Guide
DailyStory Segments Guide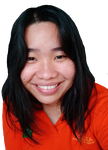 Updated by Richale Cabauatan
A segment in DailyStory refers to a group of contacts with shared or common attributes that are grouped together for marketing purposes. The Segments feature enables you to target a select group of contacts with specific messages using a direct channel.
Here's an applicable scenario: you want to start a campaign which will offer exclusive discounted deals to your contacts who purchased your products within the last week. So, what you need to do is group all your qualified contacts into one new segment, and then add the segment to your campaign. DailyStory sends your campaign emails or text messages to all the contacts that belong in the segment.
DailyStory supports two types of segments: Static Segments and Dynamic Segments.
Static Segments
A static segment is familiar to most marketers. Static segments are a list of contacts you create and manage that meet a specific criteria. A static segment is similar to an Excel spreadsheet that you maintain — you directly add and remove contacts from it.
Once a static segment is created, contacts can be easily added and removed from it. You can provide specific search criteria to find specific contacts and then manually add those contacts to one or more static segments.
Dynamic Segments
While static segments are very useful, a more powerful capability of DailyStory is the ability to create dynamic segments. Think of dynamic segments as a contacts search results list that you saved as a segment. The segment automatically updates its contacts when it detects changes related to the criteria you set for it.
For example, if you've created a dynamic segment based on Eligibility Date, the system will run a contacts search using Eligibility Date as the criterion. The system then updates the dynamic segment according to the search results. If the system detects new contacts that meet the criterion, it will automatically add the new contacts to the dynamic segment. On the other hand, when the system detects that any of the segment's existing contacts no longer meet the criterion, it will automatically remove the contacts from the segment.
Dynamic segments could be contacts that live in a certain city, belonging to a certain demographic, and so forth. If information is available, you can even group contacts according to their site visits on a certain time period. When new contacts are created or existing contacts are updated, DailyStory automatically updates dynamic segments to make sure only the contacts that meet the specified criteria are retained in them.
Segment Sub Menu Items
Active: these are currently enabled segments.
Paused: if a segment is disabled, it is placed in a "paused" status.
Archive: if a segment has not been used in 90 days, it is placed in your archives.
Trash: deleted segments will remain in your trash for 5 days and then will be permanently deleted.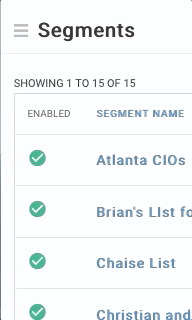 Get started with segments
Related articles