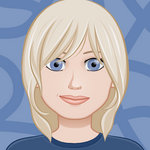 Updated by Christy Cook
In the Account Settings, you will find the ability to set up your billing, change your subscription and add more text credits.
Navigate to your user menu and select Account Settings from your profile drop-down list.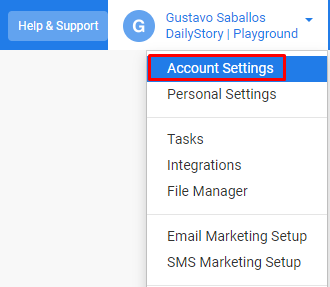 From the Account menu, select Payment History and then click on Update Credit Card.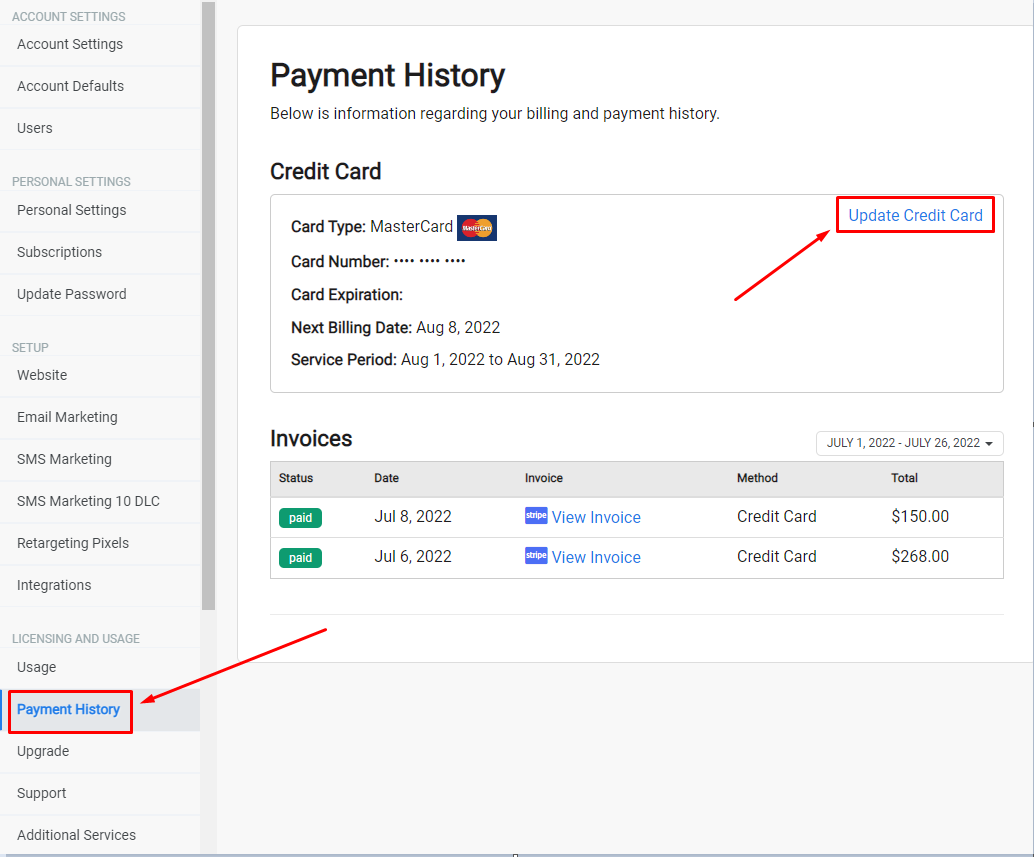 Update your billing information, and click Save Changes.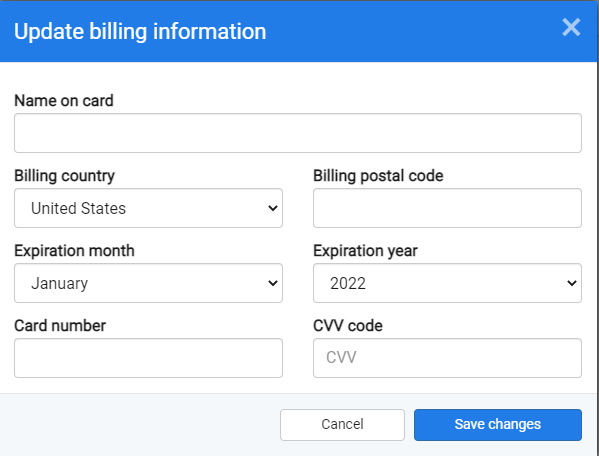 Change subscription level
To see your current subscription level, navigate to the Usage Report tab, and you will see it displayed next to License Type. If you would like to change your subscription level or cancel your account, please contact us.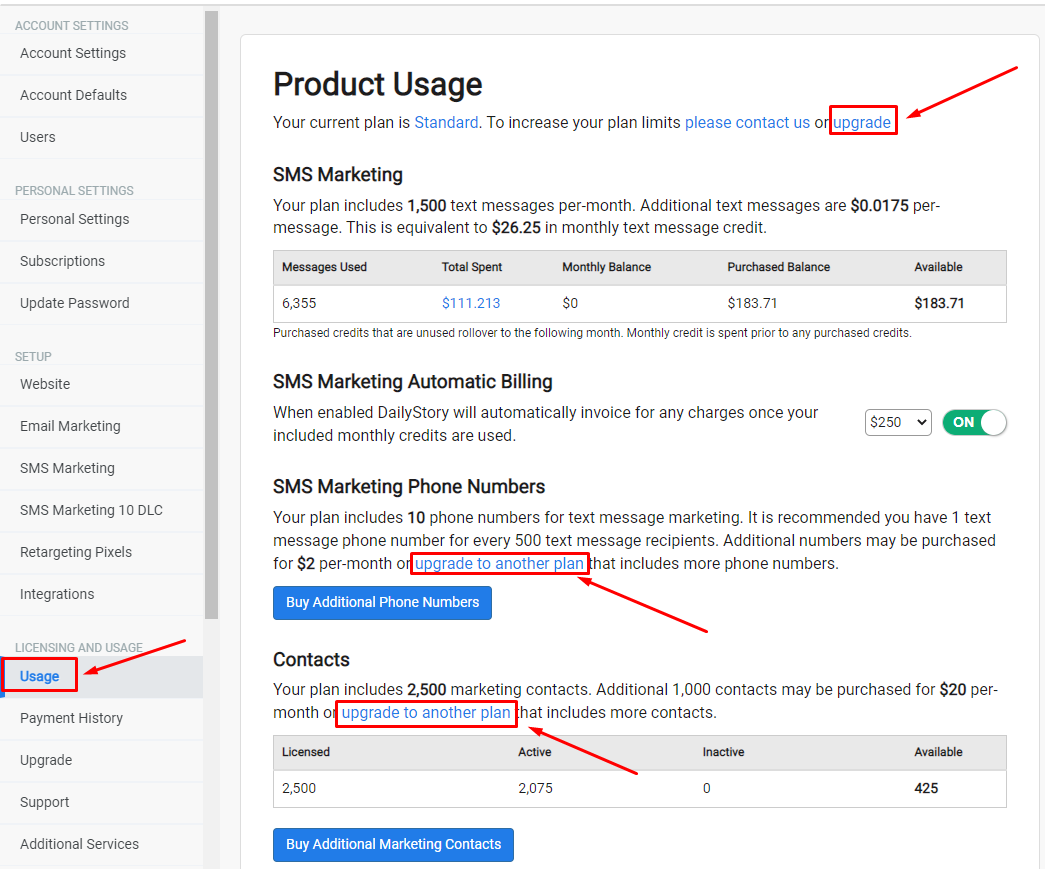 Purchase additional text credits
From the Usage Report tab, click on Buy Credits. You can purchase credits in increments of 500 to 1000 for $5 to $10. Any purchased credits that are unused for the month will roll over to the next month. You never lose them!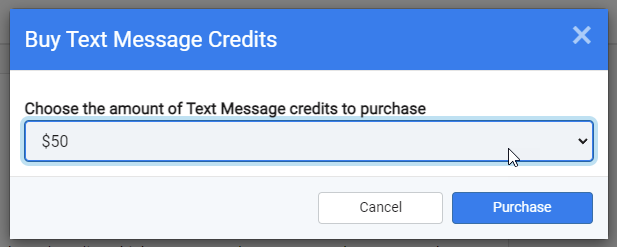 Any used credits that are part of your subscription plan do not roll over.