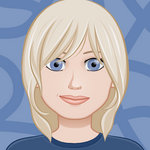 Updated by Christy Cook
Use the options below to configure default preferences, such as the default name and email address to use in new emails.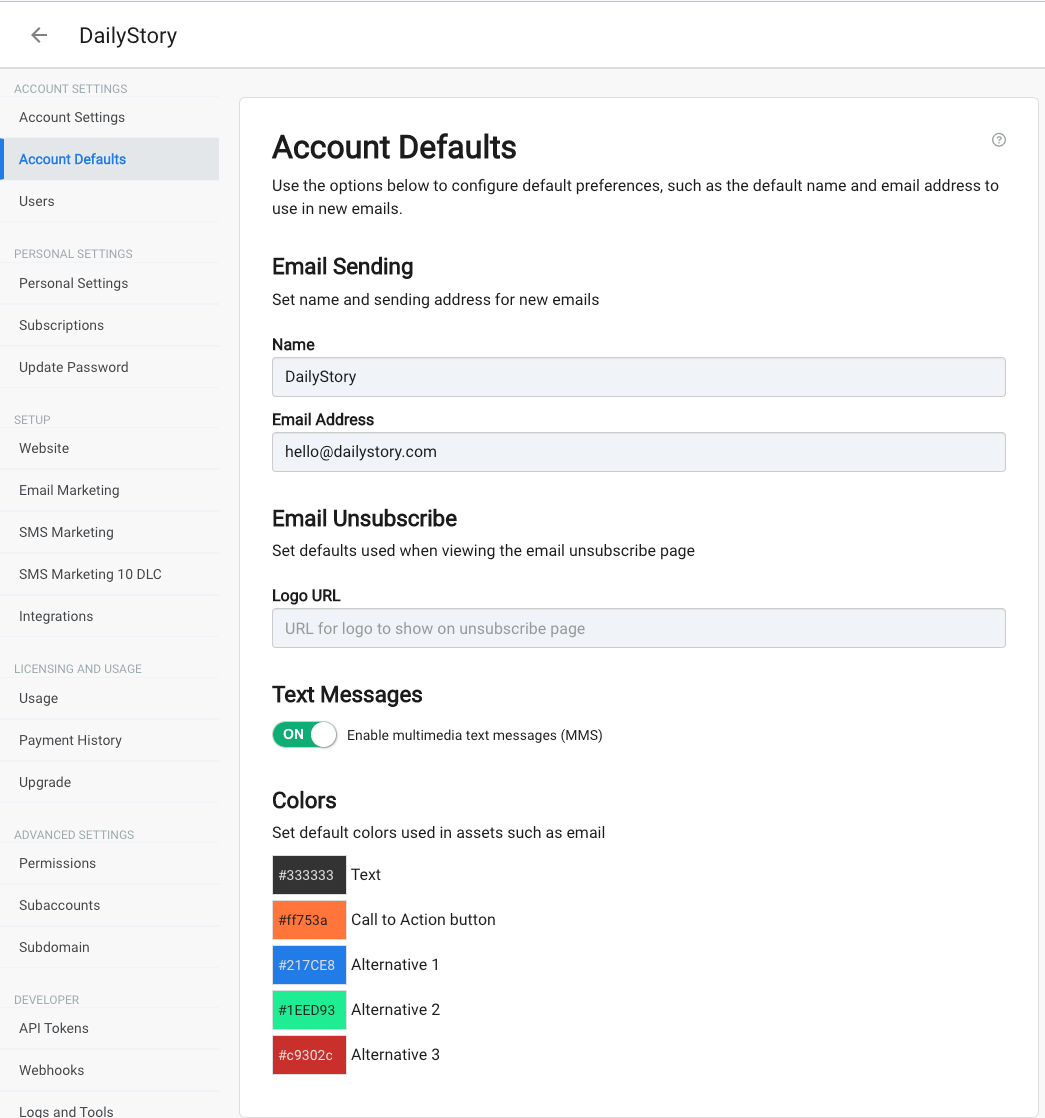 Email Sending
Set the default name and email address for new emails. You can still change between senders from the settings of an email.
Email Unsubscribe
By default, DailyStory will use your application logo on the email unsubscribe and preferences page. This is the page email recipients are sent to if they click the unsubscribe or preferences link in an email: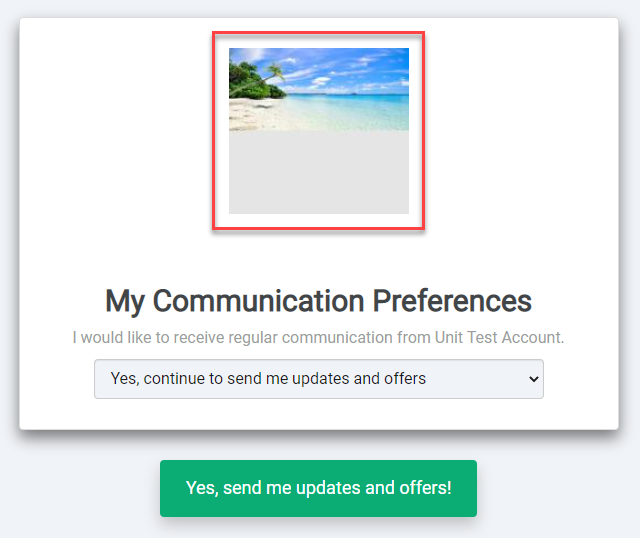 If you would like to instead use a custom logo, this can be provided here.

An easy option here is to upload the image to the DailyStory
File Manager
and copy the URL.
Enable MMS Messaging
In order to utilize MMS messaging (text message with images), you'll need to keep this setting enabled. This is turned on by default.
When disabled, an MMS message cannot be created, and an error message is shown: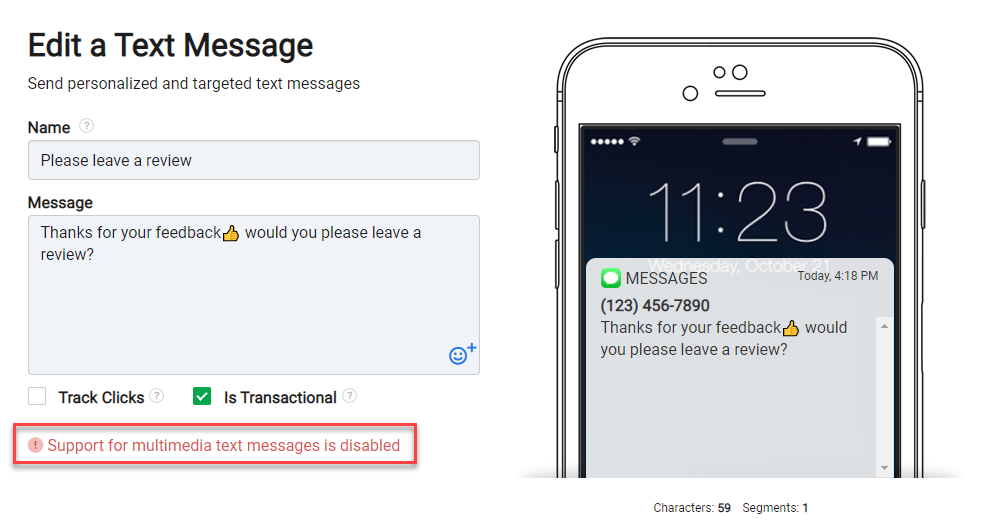 Text Message White List

Colors
Choose your brand colors or designer preferences for your marketing assets. You will still have access to all colors, but default colors will always populate in your color chart first.