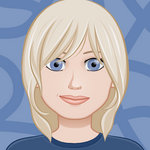 Updated by Christy Cook
File Manager allows you to manage your images and files.
To access the File Manager, select Content > File Manager from the Navigation Bar menu.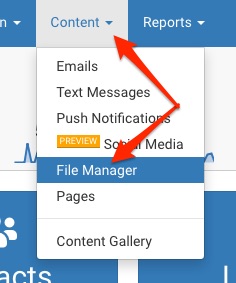 While File Manager is most commonly used for images, you can also store other file types, such as PDFs, Microsoft Word documents, etc.
A few notes and tips:
The size limit for files is 8mb
The format for emails or text messages needs to be .jpg or .png
File Manager can also store .css, .svg, and even .js files used in landing pages.
Images uploaded when using the different features, automatically get added to your File Manager.
Files published in File Manager are distributed using a Content Delivery Network (CDN) to ensure the content is readily accessible throughout the Internet.
File Manager is not meant to be used to store secure files. All files stored in File Manager are publicly accessible.
For more help on File Manager, visit our other articles: