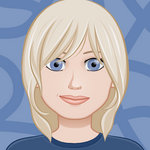 Updated by Christy Cook
The easiest was to create a Dynamic Segment is to start in Contact Search. Click on the Contacts button from your main dashboard or navigate to Contacts > Search Contacts from the main toolbar.
Search using any criteria including both standard contact fields as well as custom contact fields.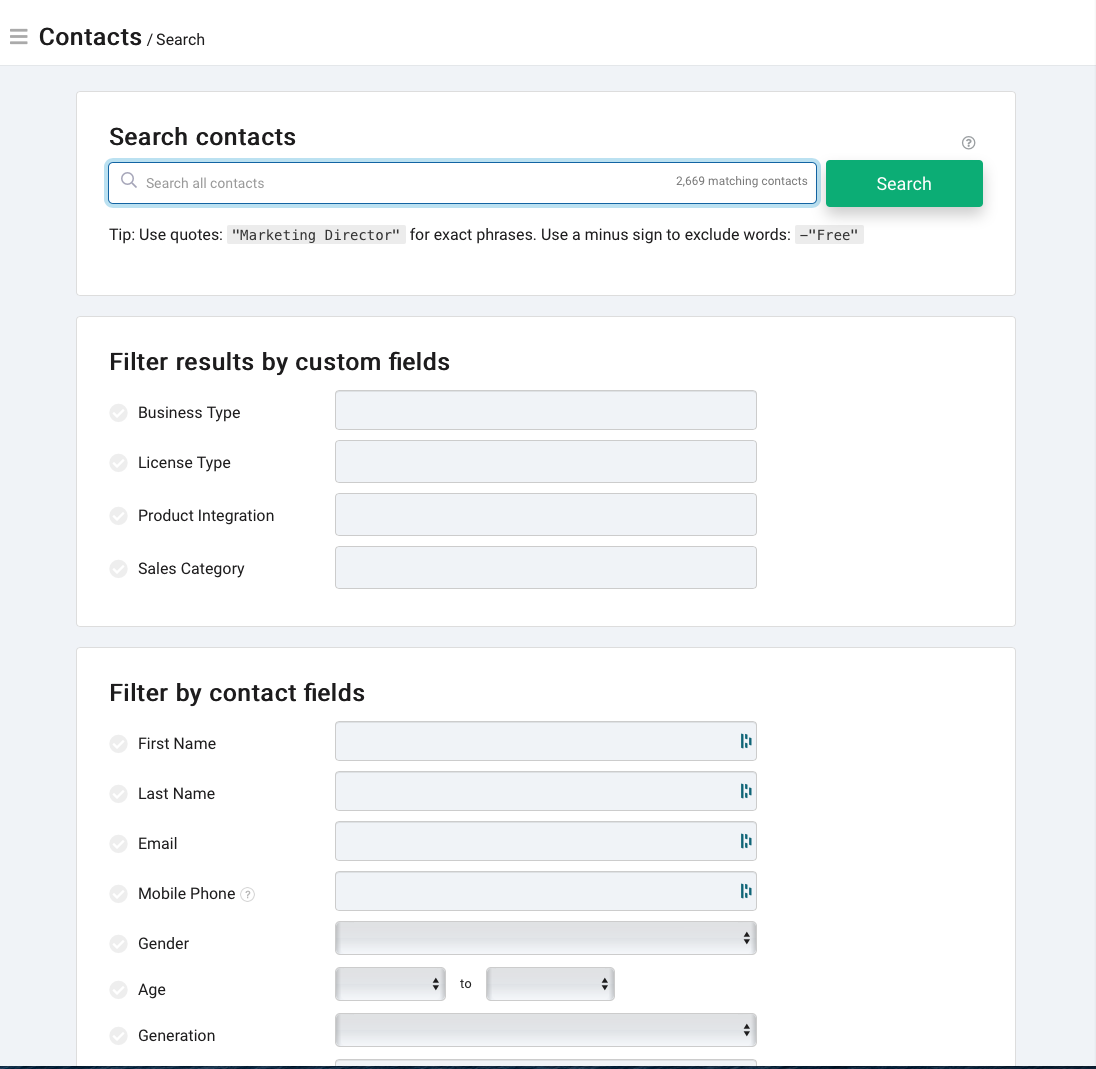 With dynamic segments it is possible to build segments using multiple sets of criteria including records in other segments. For example, all contacts in segment A but not in segment B.
Once you've selected your criteria, click on Search to return your results.
From your results screen, scroll to the bottom of the page and you'll find the Create Segment button be taken to the Create a Segment screen.

The segment will automatically be set to Dynamic and the search results from your Contact's search query will appear in the Segment's search box.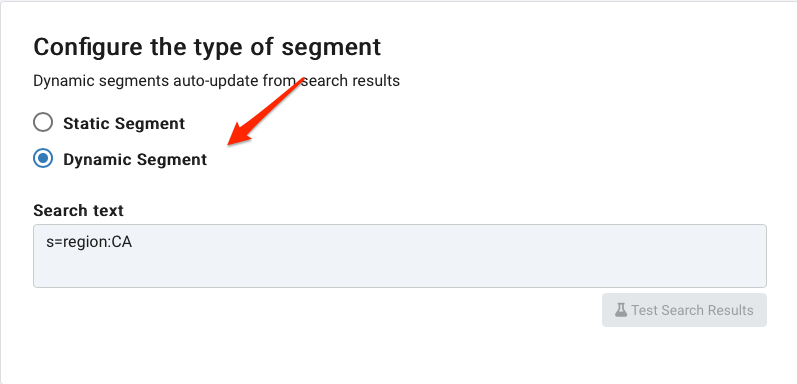 Name and save the new Dynamic Segment. This dynamic segment will now automatically update every hour as results from your specified search criteria changes.
Dynamic Segments cannot contain more than 100,000 contacts.