Accessing the custom contact fields
Accessing the custom contact fields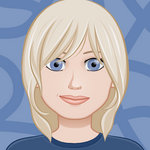 Updated by Christy Cook
The custom contact fields attached to your account depend on what fields you create and which third-party applications are integrated with your DailyStory account.
In the following example, the DailyStory account is integrated with a fitness platform called RhinoFit. As a result, the custom contact fields are specific RhinoFit fields that are being synced between RhinoFit and DailyStory. For more information about DailyStory integrations, refer to Integrations.
Custom contact fields enable you to add your own unique fields to your contacts. Moreover, DailyStory integrations, such as MINDBODY and Verint Community, will automatically add custom fields to your system when installed. You may also add your own custom contact fields to your account. For more information, refer to Creating and editing custom contact fields.
To access the manage custom contact fields feature, use any of the following methods:
On the DailyStory home dashboard, select Manage fields from the Contacts drop-down menu on the navigation bar.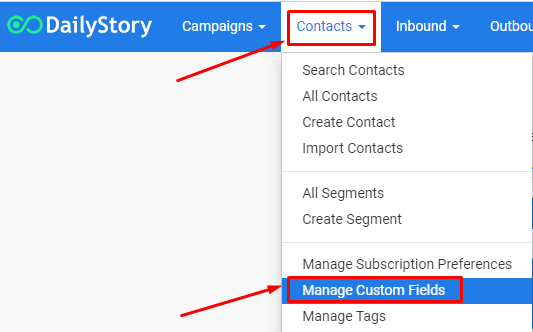 Go to the Contacts page, and then select Manage Custom Fields from the Contacts drop-down menu on the left-hand side of the page.