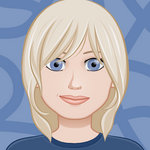 Updated by Christy Cook
DailyStory Landing Pages are used to create stand alone micro-sites and web pages hosted by DailyStory. They are most often used along with an offer or request for information. Visitors are driven to this page from advertisements or from offers embedded in other marketing pieces like social media, emails, etc.
You can navigate to Pages from the home screen dashboard button or the navigation bar under Content.

Like other assets in DailyStory, you will have to assign your Landing Page to a Campaign.
If you would like use a form in your Landing Page,
create a form
and assign it to your page in Page Settings.
Resources to get you started