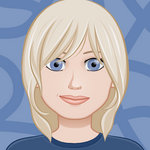 Updated by Christy Cook
QR Codes, or "Quick Response", are types of barcodes that can easily be scanned by a mobile phone or other reader. They are a powerful tool and act as a bridge to connect physical and digital marketing.
How it works

What QR Codes can store
Text - any plain text
URLs - will open the URL when scanned
Phone number - will call a number when scanned
Email - will compose an email when scanned
SMS message - will compose an SMS when scanned
Contact vcard - will load contact details
And more - WiFi, GEO locations, proprietary data, etc.
Why use a QR Code
Scanning is easier than typing
QR codes are contactless
Similar to link tracking, you can track QR Code URL scans
Digitize tradtional marketing: email/text, flyers, email, etc.
Supported by nearly all modern mobile phones now
Examples of where to use QR Codes
There are many places and reasons to use QR Codes for your marketing. Here are a few ideas to get you started:
Retail store / location / event - message alerts, newsletter signups, menu, dowload your app, grab name tag details.
Print Marketing - scan to get a coupon, more informatiaon, download your app, scan to call.
Digital Marketing - scan for discount, to opt-in to SMS or email, scan to call, download our app, webinars.
Personalization - using your customer's first name, etc.
Visuals - the use and placement of images, icons and emojis.
Call-to-action links - buttons or text, placement, wording, size and coloring.
Finding your QR Codes
You can navigate to your QR Codes page from the home navigation menu Acquistion > QR Codes. This page displays all of your created QR Codes for both email and text messages.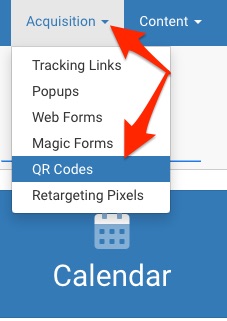 QR Codes page layout
Your QR Codes page will display all of your created QR Codes across the platform. From the top of the page you can access the QR Codes Menu (3 lines/hamburger menu) to create a new QR Code, access your deleted QR Codes in the trash or access our help docs.
From the itemized list, you can see the type, number of scans, last updated date and what campaign it's associated with. To edit or access one of QR Codes, just click on the title. You can also create a new one by clicking on the + CREATE QR CODE link.

Resources to help you get started with QR Codes:
Related articles from our blog:
Related Webinars: