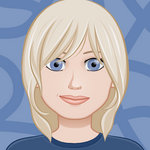 Updated by Christy Cook
The Page Designer is a drag-and-drop design canvas. There are several ways to access the designer.
Access the designer from the more options menu
Whether you're in the All Pages list view or in the Assets tab of a campaign, you can access the Page Designer from the more options menu.
Click on the 3 dots next to the landing page you'd like to work for the more options menu.
Select Design Page from the menu.

Access the designer from a page's settings
Whenever you click on the name of a landing page or enter into it's Page Settings screen, you can access the designer as well.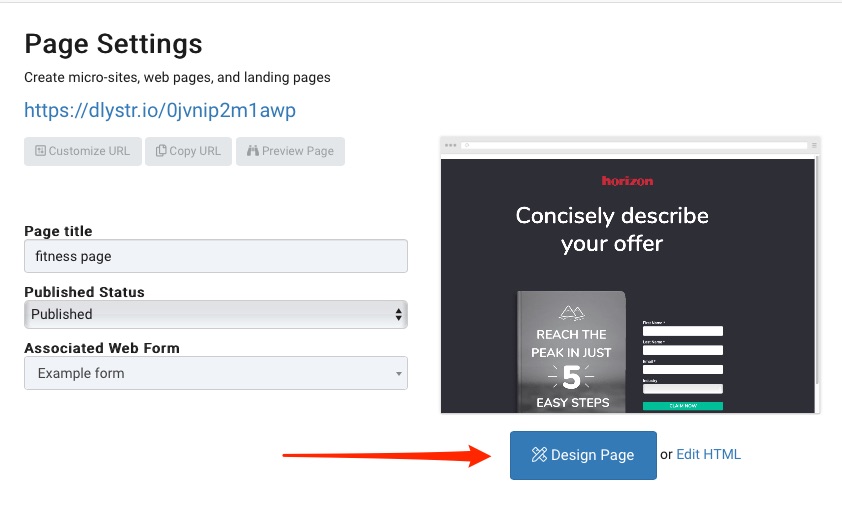 Add elements to your page
To add an element to the designer canvas select a widget from the right menu by clicking and holding the mouse down and drag-and-drop it onto the design surface.
You will see a green bar that indicates where the designer will place your widget.
We reccommend adding widgets in this order:
Page Container
Column Container or Content Container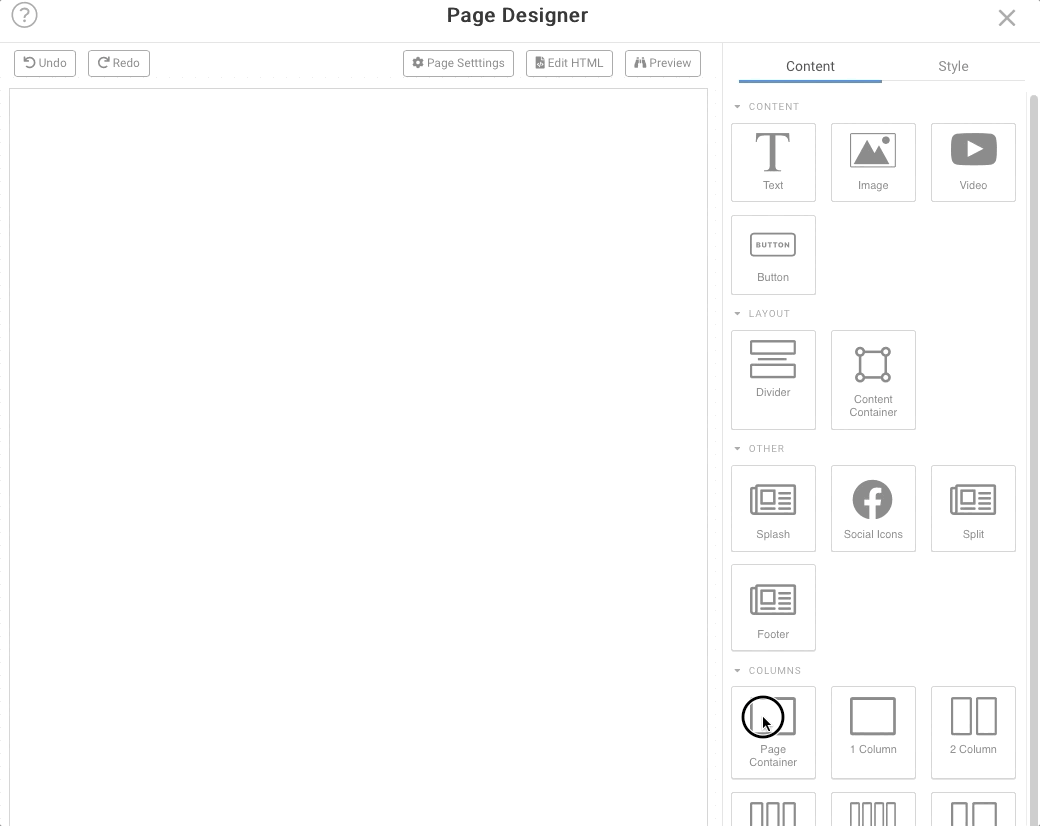 When the widget is added to the designer you can move, delete or edit the widget. Some of the design widgets have special options which will show up in place of the widgets.
The Page Designer generates HTML friendly emails based on the Bootstrap templates - these are optimized all major browsers and are mobile (responsive/adaptive) friendly.
Content Tab
The content tab contains the different element widgets you can easily drop onto the canvas. Many of the elements are self explanatory, but here are some tips on a few of the others.
Page Container: must be added first before any content or columns can be added.
Content Container: must be placed in a page container and allows for addtional content and colors within an existing section.
Web Form: adds the assigned web form to your landing page
Splash: Allows text and images to be sized

if Yes is selected size will be set to the current screen height
if No is selected the size will be limited to heigh of the container
Other Resources