Creating or Editing a Landing Page
Creating or Editing a Landing Page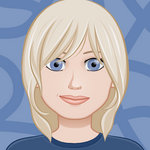 Updated by Christy Cook
Create a new landing page
To create a new landing page, click on the Pages icon from the main dashboard or navigate to Content > Pages from the top navigation menu. This will display a list view of All Pages.
From here you can create a new blank page using the designer. Click the hamburger menu next to All Pages and select + Create to create a new page.
Once you've created a new page, you will see the familar Select a Campaign window prompting you to assin the page to an existing campaign or to create a new campaign.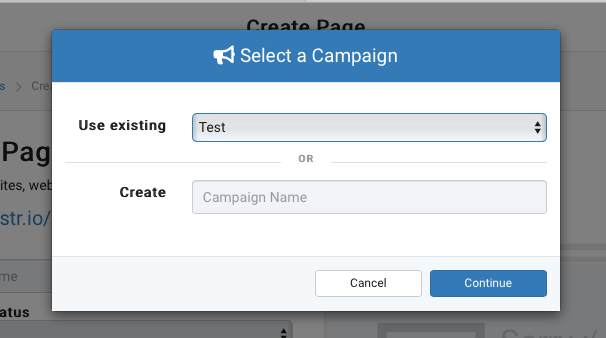 After you've assigned your new page to a campaign, you will be required to setup the page's properties (title, status and assign any web forms you've already created). You can access this section again and make revisions after it's been saved. To save it, click Create Page.
Only a page title is required to create a new landing page. Addtional Settings are optional and advanced options.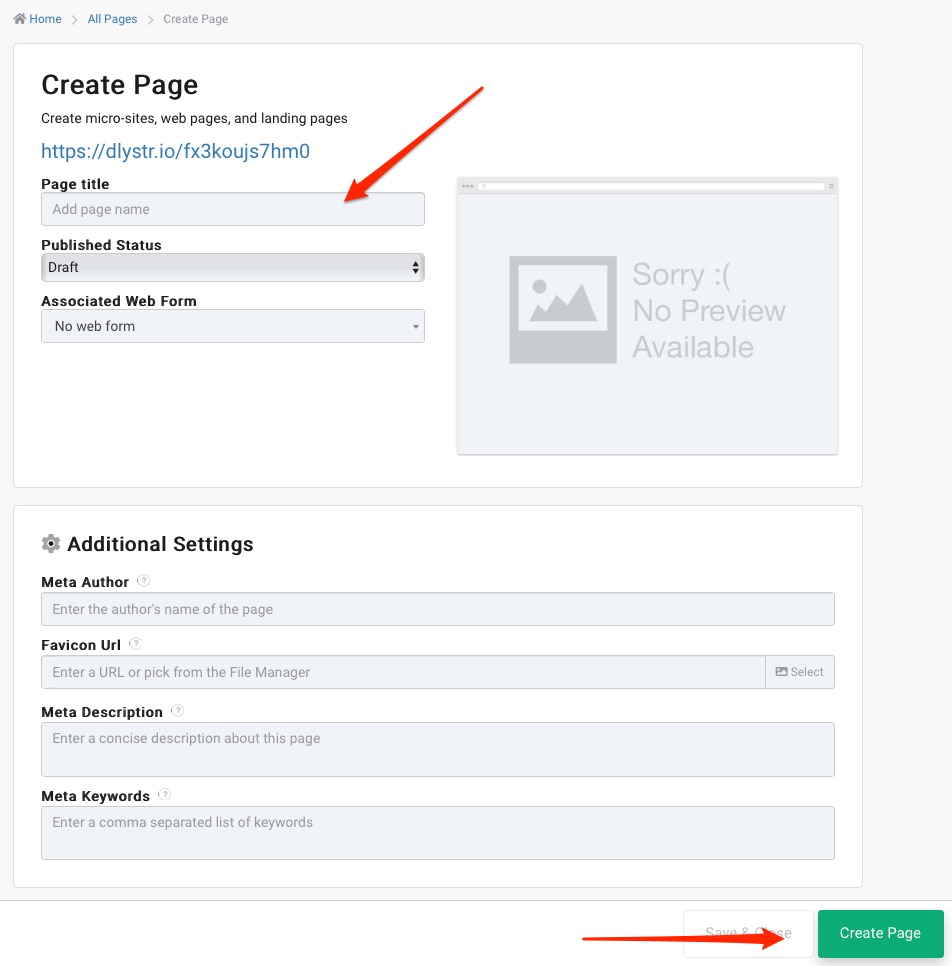 The page automatically includes the
DailyStory Beacon
 and Google Analytics (if configured).
Addtional Settings
In addition to setting the title, there are optional additional settings that can be configured: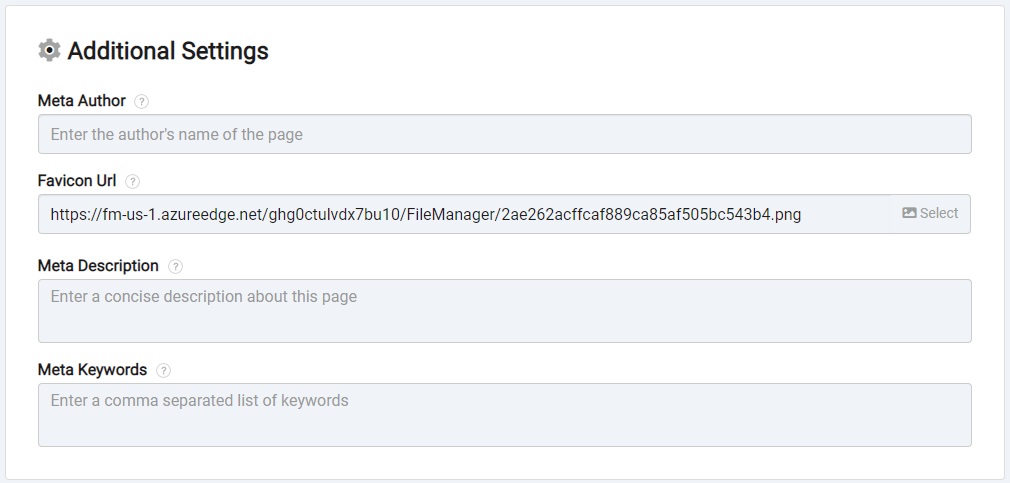 Meta Author - the author's name; used for SEO
Favicon URL - the icon displayed in the browser tab when your page is viewed
Meta Description - a consise description of your page; used for SEO
Meta Keywords - keywords associated with your page; used for SEO
Now that you've created the page, click on Design Page to open the page desinger and begin customzing your new landing page! You also have the option to edit the HTML.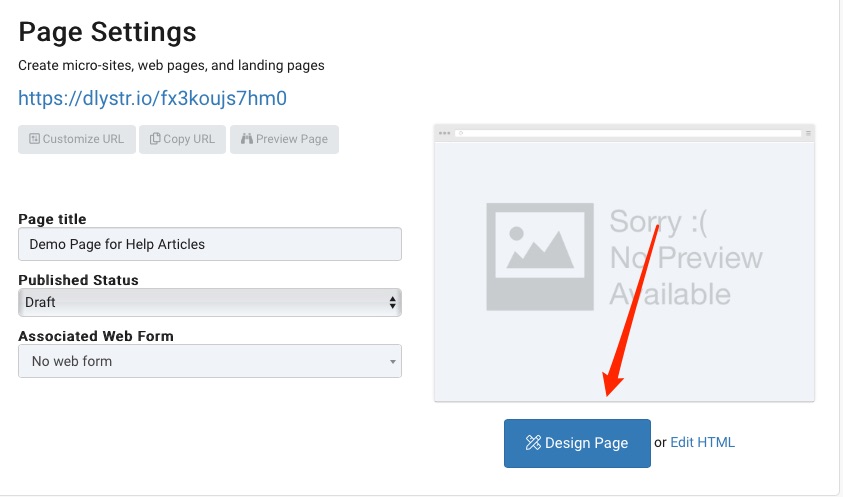 Note DailyStory will automatically create a random URL for your page. You can customize the URL later.
Edit a page's settings
If you click on a page's link from the All Pages list, the default action is to navigate to the Page Designer.
To edit settings, (such as the title, published status, or assigned forms) click on the three dots button to the right of desired page. This gives you a shortcut menu to more options of actions available for this page.
From here, select Page Settings
While it is possible to edit the HTML of the page, we recommend only editing the HTML when creating a new page template.
Other Resources