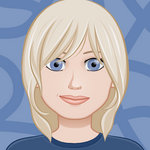 Updated by Christy Cook
DailyStory allows you to create new web forms or link to forms you already have on your website.
Linking up to forms already on your website are called Magic Forms in DailyStory.
You can also create your own forms using a simple drag-and-drop designer. Once your form is built it can be used on your website, as a standalone, within a DailyStory landing page or elsewhere.
Here is an example:
DailyStory's Contact Us form is built using Web Forms and the WordPress integration: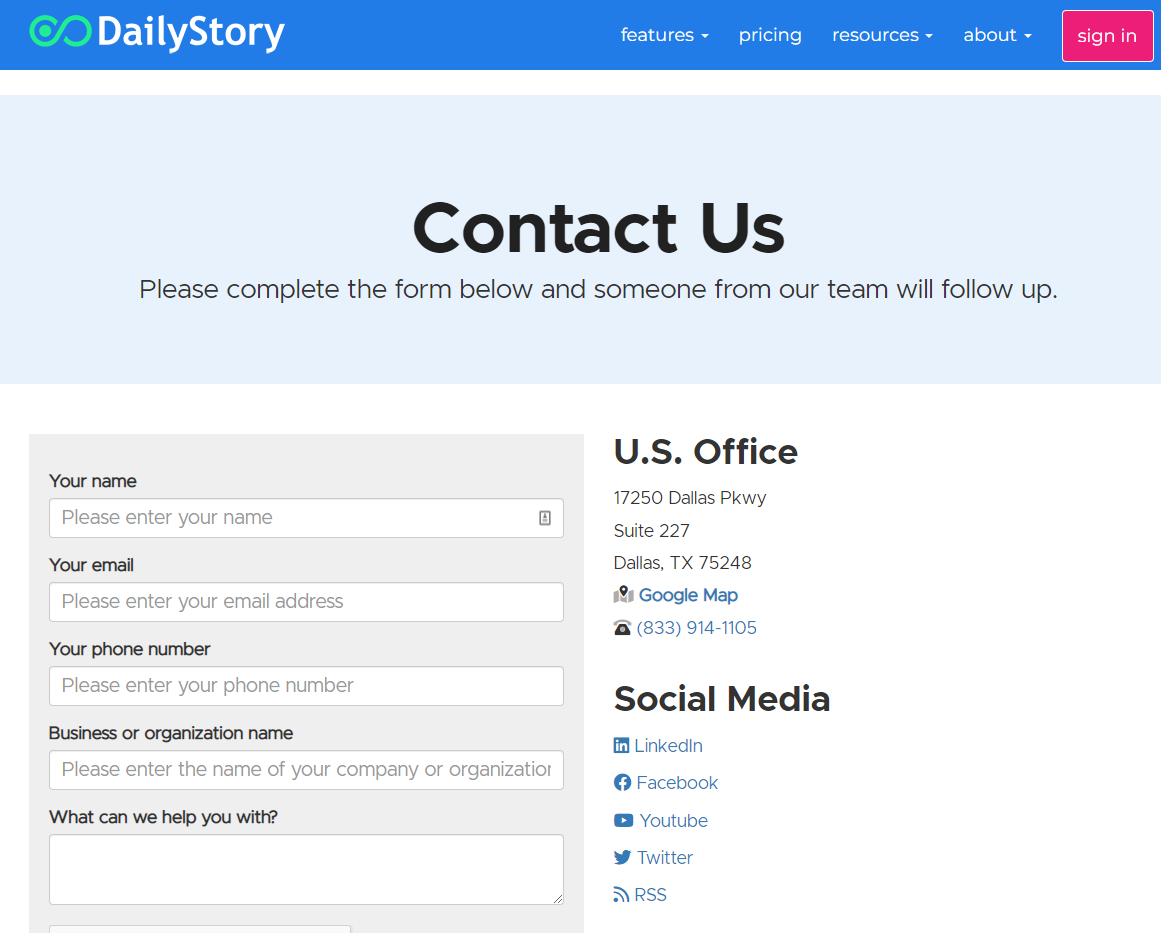 Below is a screenshot of this form in the Web Form designer.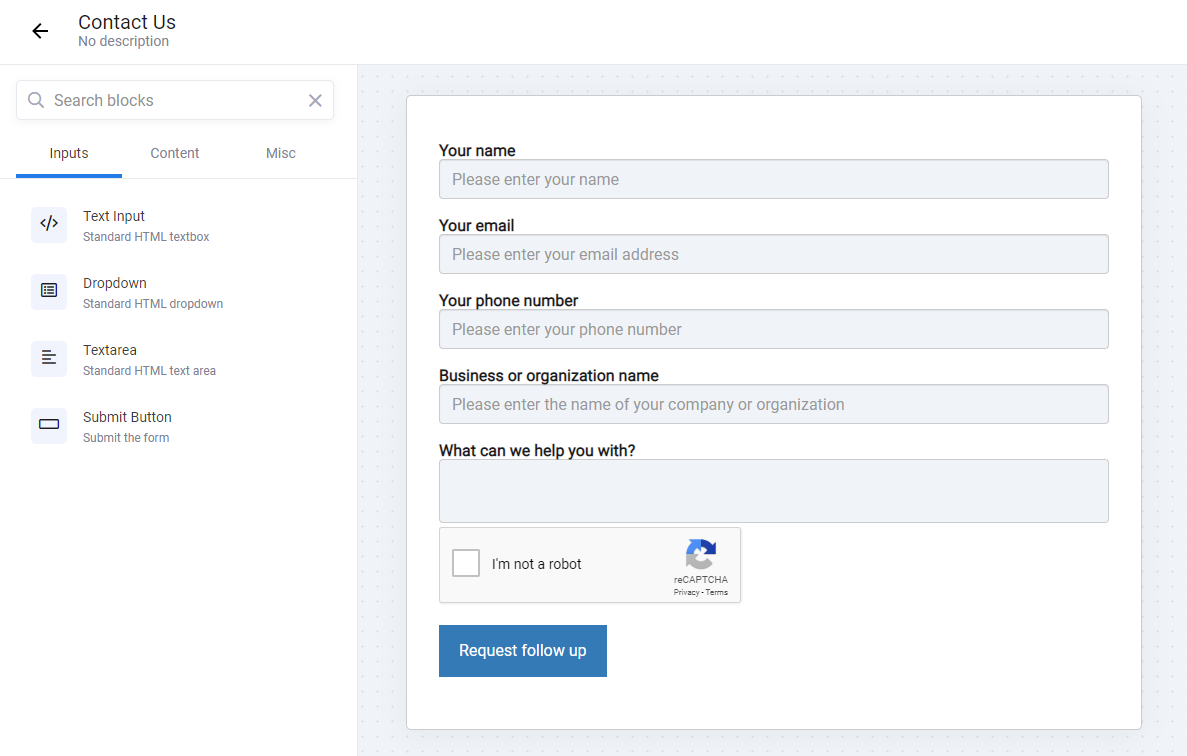 The form is fully managed within DailyStory and automatically creates new leads in a campaign when the form is submitted:

All web forms automatically work with a direct URL too.