DailyStory Campaigns Guide
DailyStory Campaigns Guide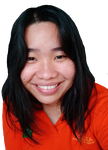 Updated by Richale Cabauatan
Campaigns organize and manage contacts and assets around activities. Activities include drip marketing, visits to pages, scheduled emails or texts, push notifications, and more.
There are 5 major components (tabs) to a campaign:
Home: rolling 60 day charts for new leads added, emails sent and number of link clicks. See more on reporting.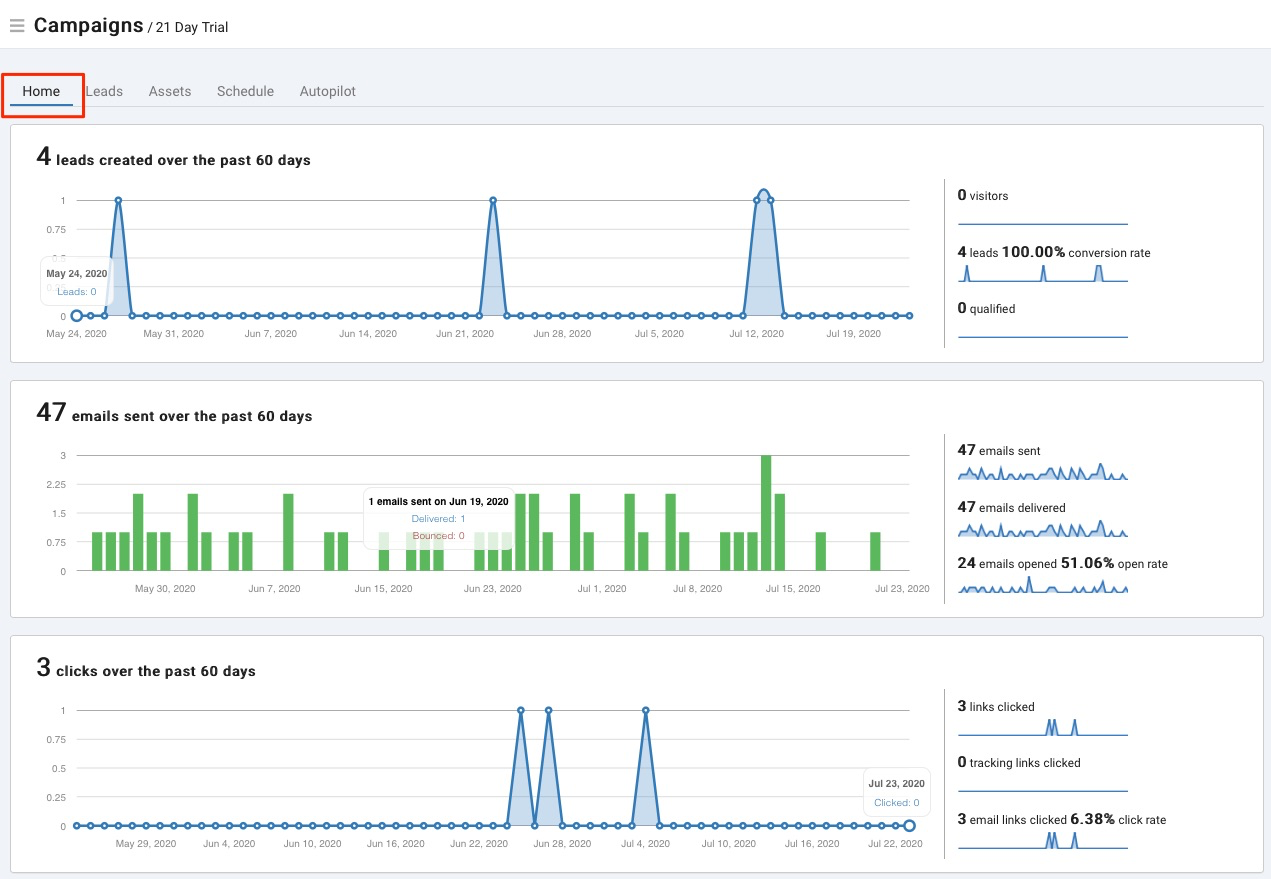 Leads: contacts assigned to the campaign. In the Leads tab you will find a list of the leads in the campaign, basic acount information, their status in DailyStory, when the record was last seen and when the record was last updated. See more on leads.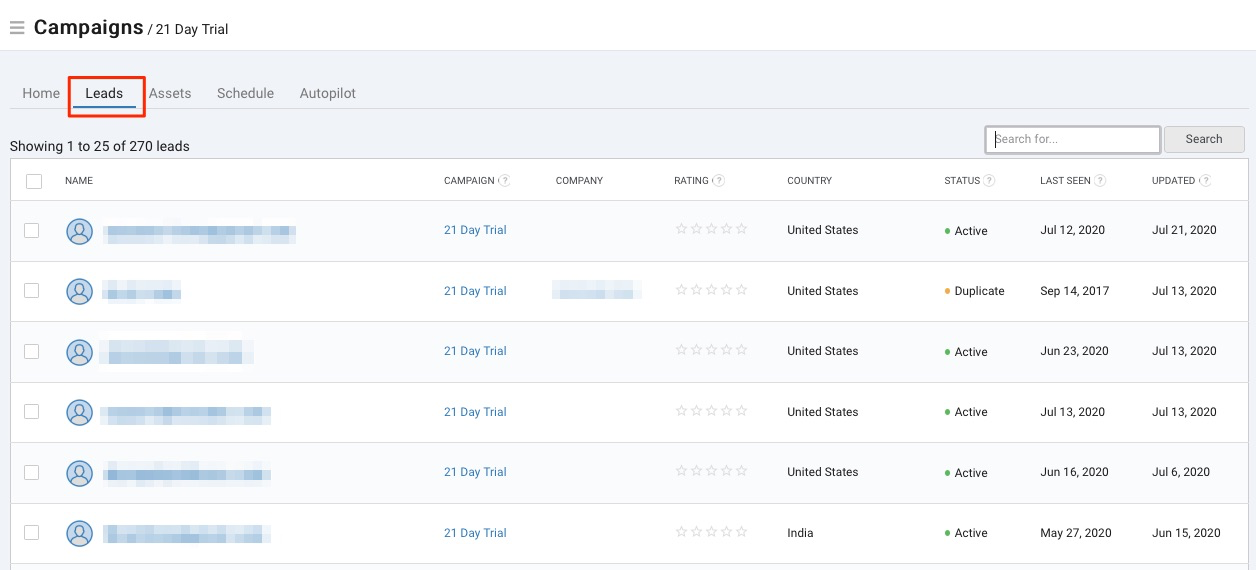 Note: When a contact is in a campaign it is called a lead. A contact may be in multiple campaigns simultaneously as a lead.
Assets: marketing pieces assigned to a campaign such as emails, text messages, landing pages, pop-ups, and more. In the Assets tab, you will find a list of all of the assets that are part of the campaign, the type of asset, a quick link to that asset's report and when it was last updated.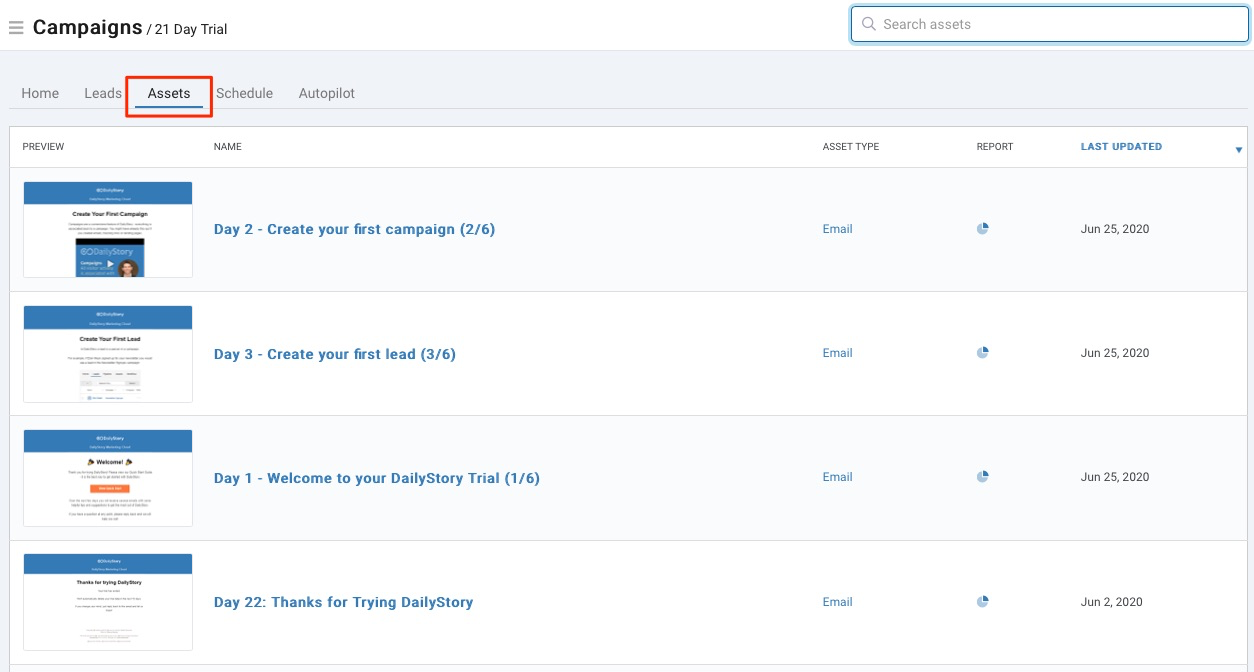 Warning: Any time you create a new marketing piece (Asset), you will be required to assign it to an existing campaign or create a new one.
Schedule: a day, week or month view of assets that have been published or are scheduled.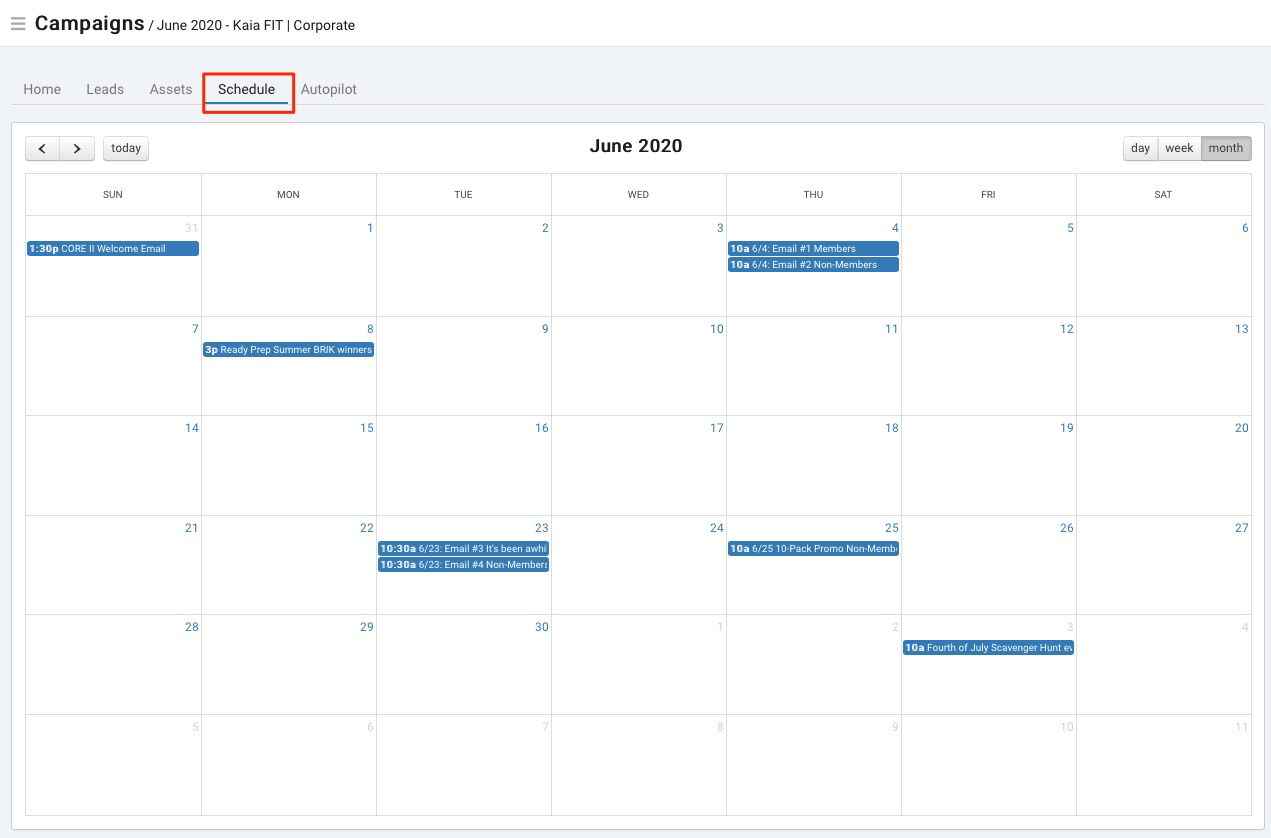 Autopilot: automations created in the campaign. In the Autopilot tab you will find a list of your Autopliot automations, how many times the automation has run, how many are in progress, when it was last updated and if it's enabled. See more on Autopilot.

Resources to get you started