Adding contacts using automation
Adding contacts using automation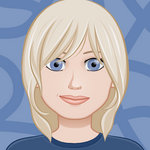 Updated by Christy Cook
To add contacts using automation, you have several options:
Web Forms allow you to create a customized form to place on a landing page.
Magic Forms allow you to link to forms already on your website.
Pop-Ups are a great tool to collect information from a pop-up on your webpages
When an unregistered customer completes one of these forms or subscribes to a campaign, they are automatically added as a new contact in your DailyStory system.
Integration allows you to sync customer information seamlessly between DailyStory and other software platforms and services.
Here are some of our integration partners. Go to our Integrations section for a complete list and more information.
Google Analytics
Mailgun
Twilio
Salesforce
Verint
WordPress
Zapier
and more!
DailyStory API. For help adding contacts automatically through API integration, start with our DailyStory Developer's Guide or contact us directly for more advanced assistance.