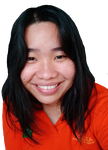 Updated by Richale Cabauatan
Integrating with DailyStory
Integrations allows you to sync customer information seamlessly between DailyStory and other software platforms and services. For example, integrating with the fitness platform MindBody allows fields such as Membership Type, Last Visit, MindBody Services and more, to sync directly withDailyStory so your contacts are updated every hour.
Tip: Integration keeps your contacts and Dynamic Segments automatically updated every hour, saving you time, effort, and accuracy!
Note:
You can also integrate with DailyStory using the DailyStory API. For help adding contacts automatically through API integration, start with our
DailyStory Developer's Guide
or contact us directly for more advanced assistance.
Below is a list of our current integration partners. If you see a platform or service not listed or if you would like information on becoming an integration partner please contact us.
| | |
| --- | --- |
| Partner | Description |
| | Blood Bank Computer Systems: Blood Bank Computer Systems, Inc. (BBCS) is a dedicated partner to the blood banking industry. Configure BBCS to enable DailyStory to sync with BBCS donors. Contact us for more information. |
| | Google Analytics: Google Analytics is a web analytics service offered by Google that tracks and reports website traffic. Add your Google Analytics script to ensure DailyStory content is tracked. |
| | Google APIs: Google APIs enable integration with Google services such as geocoding used in distance based searches. Add your Google API keys to take advantage of these powerful features. |
| | Google reCAPTCHA: is a free service that protects your website from spam and abuse by adding a simple test. reCAPTCHA is available on DailyStory forms. |
| | Mailgun: Mailgun is an email platform used for sending transactional emails. Configure Mailgun so DailyStory emails come from your domain (e.g. hello@example.com) |
| | MINDBODY ONLINE: MINDBODY ONLINE is a business management and online scheduling platform for health and wellness businesses. Configure MINDBODY ONLINE to sync contact information. |
| | NeverBounce: NeverBounce is an email verification and email cleansing service. Integration enables DailyStory to verify email addresses of newly created leads or contacts. |
| | RhinoFit: RhinoFit is a feature packed and easy-to-use member management platform designed for all types of fitness business models such as gyms, dojos, bootcamps, crossfit, and personal trainers. Configure RhinoFit to sync contact information with DailyStory. |
| | Salesforce: Salesforce is a sales automation platform. Integration enables DailyStory to publish and track leads, opportunities and more through Salesforce. |
| | Verint: Verint is an online community platform. Configure Verint to sync Telligent contact information to your contacts. |
| | Twilio: Twilio is a cloud communications platform for sending SMS messages. Configure Twilio so DailyStory SMS messages can be sent from your phone number or short code. |
| | Weave IQ: Weave is a modern, elegant and reliable point of sale and inventory management system specifically tailored for keeping your company compliant. Configure Weave IQ to sync contact information with DailyStory. Contact us for more information. |
| | WordPress: The DailyStory WordPress integration is simple to setup and easy to use. The integration makes use of a  DailyStory plugin for WordPress. Just install the plugin and you'll be ready to use the integration. |
| | Zapier: Zapier is an automation platform that makes it easy to connect your favorite applications to DailyStory. Our Zapier integration is in private beta. Please contact us if you are interested in using it. |