Tracking Link Metrics and Reporting
Tracking Link Metrics and Reporting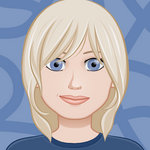 Updated by Christy Cook
DailyStory Link Management automatically tracks metrics, such as unique clicks, on your links. But the measurements are slightly different when Link Management detects the DailyStory tag.
Conversion Tracking
If your tracking link redirects to a page hosting the DailyStory  tracking code, such as your website or a DailyStory  landing page, DailyStory Link Management will track and report:
Total Clicks
Unique Clicks
Converted Leads
Accessing device (mobile, tablet or desktop)
Keywords (when integrated with  Google Ads or Bind Ads)
Anonymous visitors that convert on  Web Form, Magic Form, Popup or through the API are shown in the Contact's and Lead's activity report. Also included is the link they originally clicked on:
If you are using  retargeting pixels DailyStory Link Management will automatically include your Retargeting Pixel when redirecting visitors to your Destination URL.
Click Tracking
If your tracking link redirects to a page that is not hosting the DailyStory tracking code, such as an article on CNN, DailyStory Link Management will track the total click through and unique click through based on the visitor's IP address.
It's important to note the difference between conversion tracking and click tracking metrics. Conversion Tracking reporting on inbound links (content you own) whereas Click Tracking reports on outbound links (content you don't own). Conversion Tracking is much more accurate because individual visitors are tracked vs. unique IP addresses.
Better Click Tracking
While Click Tracking doesn't provide the same benefits as conversion tracking, there are some advanced configuration options available to improve your metrics.
Retargeting Pixels - DailyStory will include your retargeting pixels.
Add a subdomain - Request to add your own subdomain to DailyStory. This will allow us to write the tracking code to visitor's browser even if Link Management redirects them to an outbound link where the DailyStory tracking tag is not running.