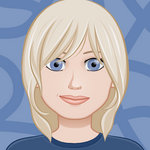 Updated by Christy Cook
Welcome to DailyStory! We put this video and guide together to help you get started using DailyStory.
See the Technical Setup Guide for advanced setup options such as setting up a custom subdomain or custom email address.
Set Up Your Account
First, set up your basic account information such as contact information, logo, social media links, and users. Watch this quick video tutorial on finding your way around DailyStory and setting up your account.
Connect To Your Website
To capture your website traffic and lead generation you'll want to install the DailyStory Beacon (Tracking Tag). The beacon connects DailyStory to your website and enables you to use DailyStory features. Its similar to other tags, such as Google Analytics, that you are already using. The DailyStory beacon is a small piece of JavaScript that needs to be added to the <head> of all your website pages.
Your DailyStory beacon is located in your Account Settings under "Beacon".
Follow these instructions to find your DailyStory beacon and how to install it manually or with one of our plug-ins.
Add Your Contacts
First, you'll want to decide how you want to add contacts to your DailyStory account. Do you want to bring in a list you already have? Do you want to manually add them? Do you want to start from scratch and find new contacts?
There are different ways to add contacts, but for now just go to the Contact screen and add yourself as a contact.
Create a Campaign
Campaigns are a cornerstone feature of DailyStory - everything is associated back to a campaign. We recommend you create campaigns for any activity you want to track or measure. Examples include: newsletter campaign, Happy Birthday, Google AdWords, Facebook posts and more.
To create your first campaign all you will need is a name and description. You'll eventually need to add contacts and content (we call assets) too, but we'll get to that next.
When a contact is in a campaign it is called a lead. There is a
contact
record for every lead.
Add Contacts to a Campaign
When a contact is in a campaign it is called a lead. Leads are added to campaigns in several ways:
Manually using the Add Lead button and completing the Create Lead form.
From within a contact record you can add a contact to a campaign from their contact record.
Using Segments grouped contacts in DailyStory are called segments.
Forms on your website when visitors complete either a Web Form or Magic Form.
Popups on your website when visitors share their email address in a Popup.
Texting a keyword when people text a keyword to your account number.
API when the API is used to create a new lead, such as through Zapier integration or the REST API.
For example, if you have a Newsletter Signups campaign and Elon Musk signs up for your newsletter you will see a new lead in your Newsletter Signups campaign.
Create Your First Campaign Asset
Assets in DailyStory are the meat of your campaign. Assets include things like emails, text messages, landing pages, tracking links, pop-ups and more.
When you create any new assets, such as an
Email
,
Tracking Link
, or
Landing Page
you'll be prompted to either select a campaign or create a new campaign.
Review Feature Guides
DailyStory's documentation includes guides for many of our features. Explore these guides for more details on the features you want to use.