Creating or Editing a Text Message
Creating or Editing a Text Message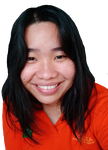 Updated by Richale Cabauatan
To create a Text Message, navigate to Content > Text Messages. Next, in the main Text Messages menu click + Create. This will open the Text Message editor.
When the editor opens select the campaign this Text Message is used within or create a new campaign.
Next, select a name and message for the Text Message. As you type your content you'll see a preview of what your Text Message will look like. The Name of your Text Message is only used internally within DailyStory.
Recommended message length is 160 characters. Exceeding this length will still deliver this as a single message, but it is then considered multiple SMS messages. Please see
Understanding Text Messaging costs.
As you type your message, you will also see helpful information under your message update with the number of characters and segments your message uses.
Within the message of your Text Message you can also use Personalization tokens and conditions to target the content to each recipient.
Finally, Save the Text Message.
Once the Text Message is saved you can also schedule when and to whom the Text Message is sent to. The Text Message is also now available to add to a campaign's autopilot automations.
Edit a Text Message
To edit a Text Message navigate to Content > Text Messages and select the Text Message to edit.
This will open the Edit Text Message screen. This screen is nearly identical to the Create Text Message screen.
If you edit the content of a scheduled Text Message, the scheduled Text Message will use your new content.