Text Message Frequently Asked Questions
Text Message Frequently Asked Questions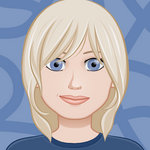 Updated by Christy Cook
Below are frequently asked questions about Text Message marketing in DailyStory.
What is Text Message marketing?
Text message marketing - or SMS (short message service) marketing - is a form of marketing goods or services using a mobile phone's text messaging capability. This includes sending announcements, coupons, special deals and other information to your customers mobile phone as a text message. SMS marketing is simply a quicker, easier and direct way of reaching your customer.
How does Text Message marketing work?
To receive text message marketing customers are usually required to opt in to an automated system by texting an initial key word, such as "JOIN", to a short code or long code.
Is everyone sent the same Text Message?
No. Each Text Message sent by DailyStory is sent individually to each recipient. This is done so each message can be personalized to each recipient.
Is Text Message marketing legal?
Yes, but the recipients permission (opt-in) is required. There are two primary laws the FCC uses to regulate text and email marketing content. They are commonly known as the TCPA (Telephone Consumer Protection Act) and CAN-SPAM (Controlling the Assault of Non-Solicited Pornography And Marketing). These laws were not written with text message marketing in mind. However, text messaging is included under the same regulations as telemarketing and auto-dialers.
Please see our guidelines on compliance.
Can I personalize the content in the Text Message?
Yes! Using DailyStory's Personalization you can add personalized content to your Text Messages.
Why didn't my contact receive a Text Message?
There are several reasons why a recipient did not receive your Text Message:
The mobile number for the recipient is not capable of receiving Text Messages;
The recipient may not have been included in the segment the Text Messages was sent to;
The recipient may not have opted-in to receive Text Messages;
The text message may have been flagged as SPAM by the carrier (Carrier Violation) and was not delivered.
How do I enable DailyStory to send Text Messages?
Enabling DailyStory to send Text Messages requires Twilio integration is configured. DailyStory can manage and configure this service for you, or you can do it yourself.
Can I use emojis in my Text Messages?
Yes! You can use emojis in your Text Messages. However, because emojis are not considered standard text, each emoji impacts the size of your Text Message. Please see Understanding Text Messaging costs for more detail.
What happens if someone replies STOP?
If a recipient replies with STOP, they are automatically opted out of receiving Text Messages.
Can I choose the number Text Messages originates from?
Yes. We can purchase one or more text message numbers on your behalf. Just let us know which area codes you want.
How do multiple numbers work?
If you have multiple numbers associated with your DailyStory account. DailyStory will make the recipients "sticky" to the number there were last sent from. The ensures that even when you have multiple phone numbers, recipients will always receive your texts from the same number.
What is a long code?
A long code is a phone number that text messages are sent from. It looks like a standard phone number, e.g. +1 (123) 456-7890.
What is a short code?
A short code is a special 5-6 digit number that text messages are sent from, e.g. 51515. Short codes are leased by phone companies to businesses. Please contact us if you would like information about renting a short code.
What is a "Carrier Violation" code?
A carrier violation code simply means that the phone carrier, e.g. AT&T, Verizon, decided not to deliver you message because it appeared to be SPAM. Unfortunately this can occur for a number of reasons. If you see this repeatedly, please contact us. Also, see our article, Carrier violations: What to avoid during SMS text marketing and SMS text compliance: 9 tips to keep your business out of trouble.
Please also see the DailyStory Deliverability Scoring tool.
What happens to replies to text messages sent by DailyStory?
Replies to text message sent by DailyStory are handled by DailyStory and the message content is sent on to your or people on your team that you designate as a recipient. The content of the message is also available in the Text Message reports.
How do I control who receives notifications when a text message response is received?
Make sure notifications are turned on for the user in account settings
Make sure notifications are turned on in the campaign's settings and the user(s) to receive the notifcications are selected.
I scheduled a text message, but only a handful of people received it
First, review the text message sending guardrails. Next, check to make sure that the recipients all have mobile numbers. Finally, ensure that the recipients have not received the text message already, i.e., you cannot edit and resend a previous message - instead create a copy of the message.
Why isn't my Instagram URL preview shown to my recipients?
If you share a post from Instagram, Facebook and other common websites, you've probably seen the link preview. For example: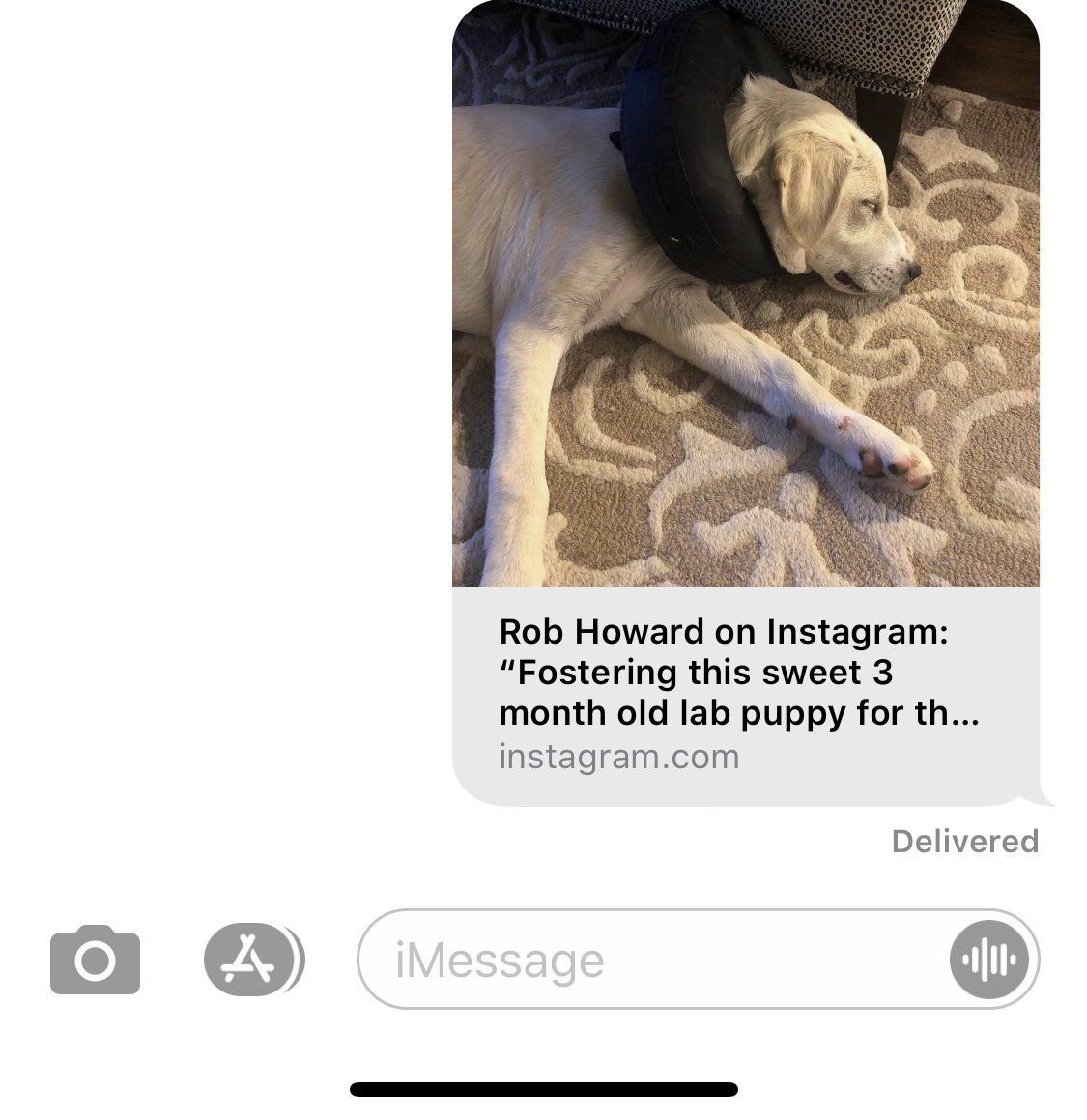 Unfortunately, iOS will only render a preview for links sent in SMS or MMS if the sender is saved in the recipient's contact list. Otherwise, the URL will be displayed in the body of the message. This means that if you include a link to an Instagram post the link will be displayed to your recipients - not the preview.
Can I use animated gifs in my text messages?
Yes, you can use animated gifts, but you need to ensure the dimensions don't exceed about 640px wide and the total file size should be less than 500k. However, a lot of phones will "transcode" them to the first image in the sequence, so please be aware there is a possiblity the recipient will not recieve it as animated.