DailyStory Text Message Marketing Guide
DailyStory Text Message Marketing Guide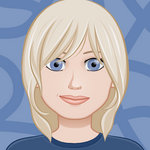 Updated by Christy Cook
Text Messages in DailyStory can be sent as an SMS (Short Message Service) or an MMS (Multimedia Message Service). A typical single SMS message is 160 characters or less while an MMS contains an image and should be kept to about 300KB in size.
To send messages in DailyStory, it requires Twilio integration. DailyStory can manage and configure this service for you or you can do it yourself.
Important:
 Unless included, use of Text Messaging will incur overage charges in your DailyStory account. These charges are pass-through costs from the phone companies that charge per-SMS segments. See 
Understanding Text Messaging costs 
for more detail.
Tips for Text Messaging
The shorter the better
Make sure it's relevant
Make sure they know it's you
Use personalization (see more on built in personalization)
Include the option to opt-out
Be targeted with your audience
Be mindful of the timing
Resources to help you get started with Text Messages
Related articles from our blog
Related guides
Related webinars